Stevie Nicks Cried at Her High School Reunion After a Comment From a Former Classmate
Stevie Nicks decided to attend her high school reunion in 2006. She explained that she was brought to tears by a meaningful comment from a former classmate.
In 2006, Stevie Nicks likely stunned many of her former high school classmates by attending her fortieth high school reunion. At this point, Nicks had been famous for 30 years. As she reminisced with her old friends, one of them made a comment that made Nicks cry. She shared what the other woman said and why it made such an impact on her.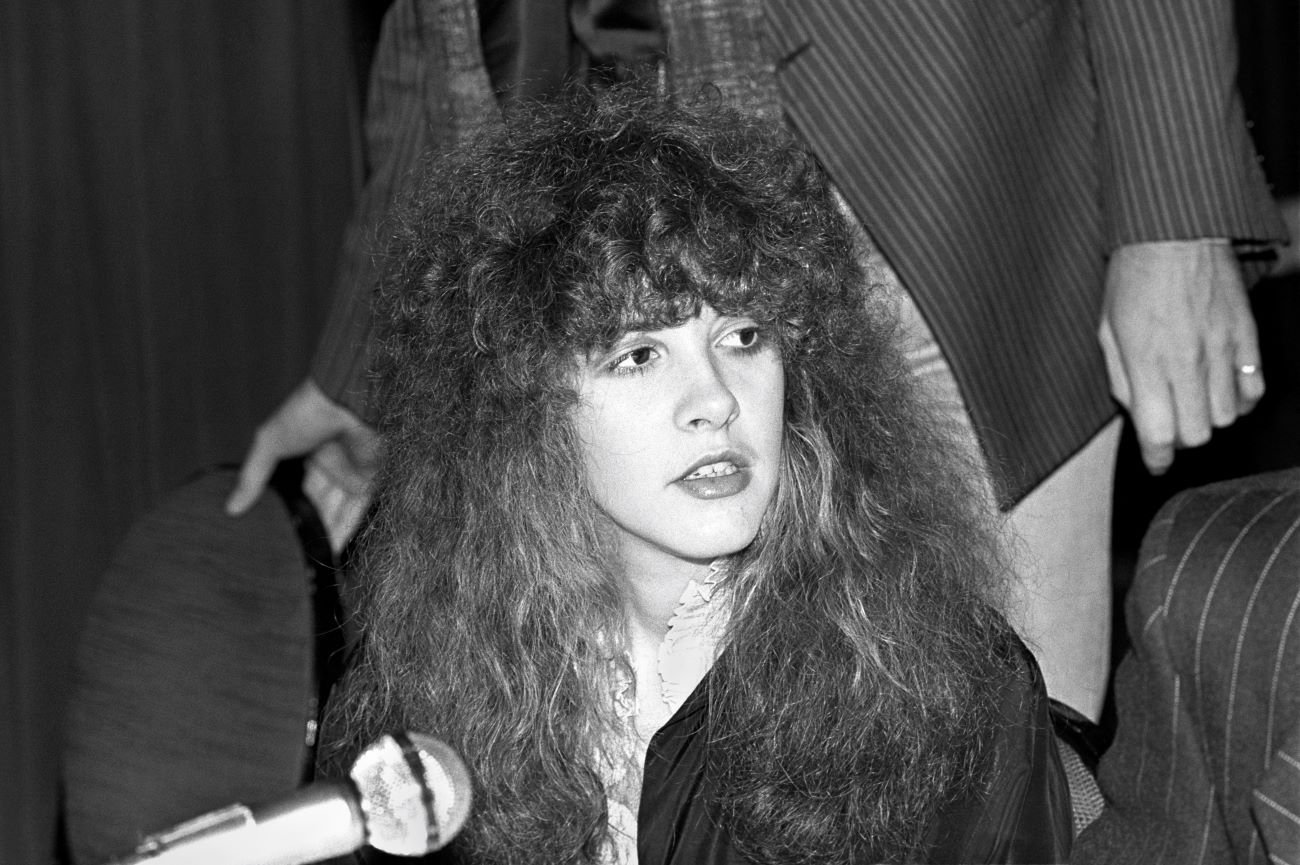 Stevie Nicks' family moved around a lot when she was young
Nicks was born in Arizona but moved around a lot as a child. Her father, Jess Nicks, was climbing the corporate ladder at Greyhound, and the job required frequent relocation. Before she turned 18, Nicks had also lived in New Mexico, Texas, Utah, and California. 
"Well, we moved — a lot," Nicks said, per the book Gold Dust Woman: The Biography of Stevie Nicks by Stephen Davis. "So I was always the new girl. I knew I wasn't going to have much time to make friends, so I made friends quickly and I adjusted really well, and when I'd say, 'I'm gonna miss my room,' my mom would always say, 'There's always a better house.'"
She attended her fortieth high school reunion
When Nicks was in high school, her family was living in California. Nicks enrolled in a school that she described as "very hoity-toity school, … very cliquey, and a lot of rich people went there."
Still, she settled in, and her memories of school were fond enough that she decided to attend her fortieth high school reunion. At this point, Nicks had spent 30 years as one of the biggest names in music, but her old friends didn't think of her that way.
"You know what?" one of her friends told her. "You haven't changed one bit. You're still our little Stevie girl!"
The comment brought Nicks to tears. She was happy to hear that decades of fame hadn't changed her for the worse.
"It was the nicest thing anybody had said to me," she explained, "that I'm still the same. Because I always tried very hard to stay who I was before I joined Fleetwood Mac, and not become a very arrogant and obnoxious, conceited, b****y chick — which many do, and I think I've been really successful."
Stevie Nicks thinks people thought she was odd in high school
When Nicks started high school, she had recently moved from Utah to California. She said that because of this, she dressed more conservatively than her classmates, preferring heavy skirts and dresses. She also wore thick glasses and lugged her books around in a straw basket. 
Nicks believes her classmates thought she was out there with her style and looks, but she was fairly popular in high school. In 1964, Nicks was a runner-up for homecoming queen, and she was nominated for the class vice president. She also began experimenting with her looks, hinting at the artist she would become.
"I had my hair streaked at the end of my tenth-grade year and got in a lot of trouble for it," she said. "They didn't just streak it blond, they streaked it silver. My hair was totally ivory. I was grounded for six weeks. But when my hair changed, everything changed. I got to wear grayish plum eye shadow. There was no way I was going back."
Forty years later, she did go back to her former high school, happy to hear that though many things had changed, she was still the same person at her core.