Stevie Nicks Dished on Her First Kiss: 'Totally Fell in Love With Him'
Stevie Nicks explained that she had her first kiss with a high school boyfriend. She spoke about the impact that this relationship had on her.
TL;DR:
Stevie Nicks attended multiple different schools growing up.
She fell in love with the person with whom she shared her first kiss.
The eventual heartbreak inspired her to write songs.
Stevie Nicks has had a number of boyfriends, both in the music industry and outside it. Much earlier in her life, though, she fell deeply in love with someone in high school. She shared her first kiss with him. Though the relationship ended in heartbreak, she explained that it did instill something vital in her.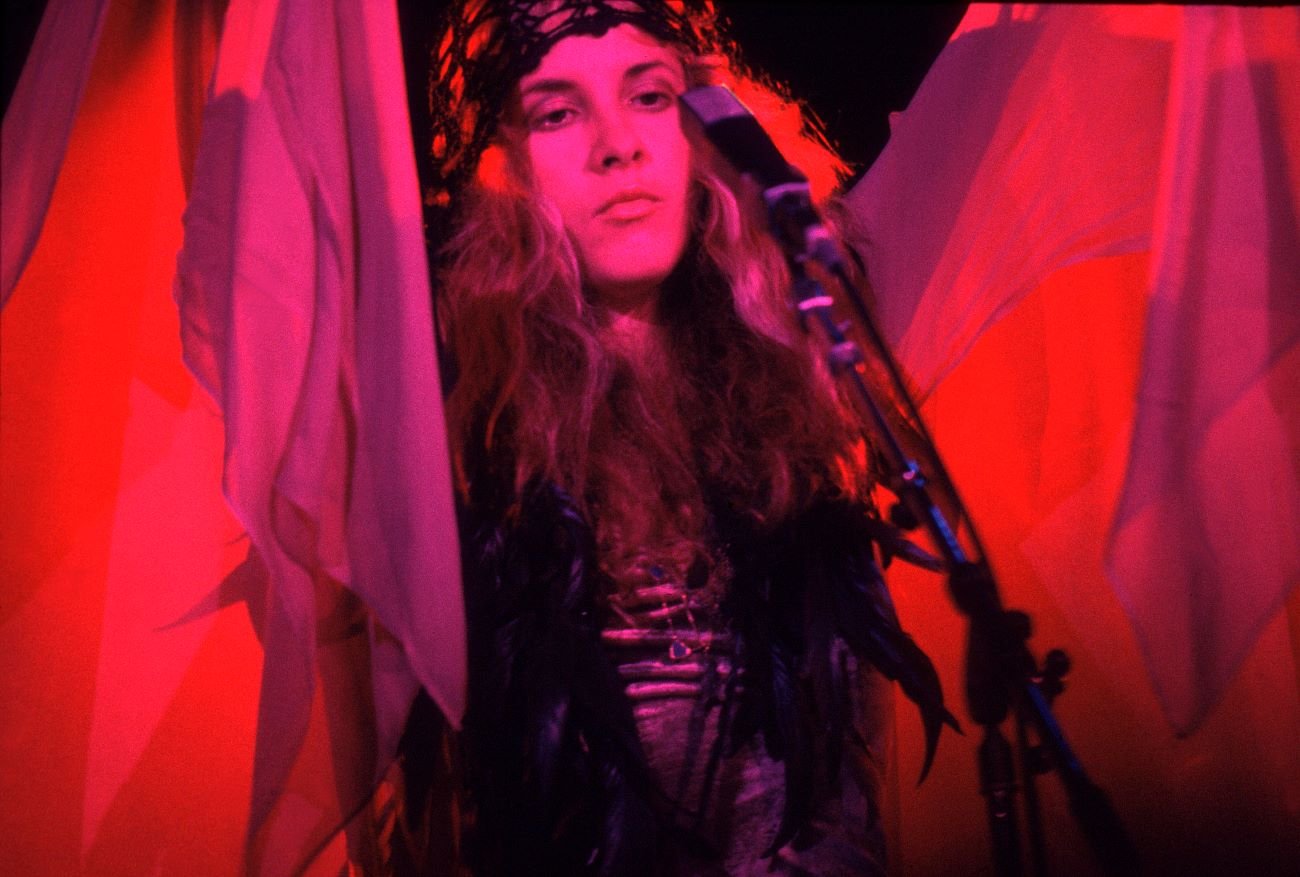 Stevie Nicks moved around a lot when she was young
When Nicks was growing up, her family rarely stayed in one place for long. Her father, Jess, was advancing in his career at Greyhound, something that required frequent relocation. By the time she graduated high school, she had lived in Arizona, New Mexico, Texas, Utah, and California.
By the time Nicks had settled in and made friends, the family often had to move again.
"Well, we moved — a lot," Nicks said, per the book Gold Dust Woman: The Biography of Stevie Nicks by Stephen Davis. "So I was always the new girl. I knew I wasn't going to have much time to make friends, so I made friends quickly and I adjusted really well, and when I'd say, 'I'm gonna miss my room,' my mom would always say, 'There's always a better house." 
She spoke about her first kiss 
By high school, Nicks' family was in California. Here, she had her first kiss when she was 15. She explained that her relationship with him went deeper than just a first kiss, though. She fell entirely in love.
"I honestly feel that I was as in love with him as I have been in love with anybody else for the rest of my life," she said in an interview for CHUM Radio in 2001, per The Nicks Fix. "I mean, that is why I wrote my first song, because I went out with somebody for a month and a half, at fifteen and a half, you know. And totally fell in love with him, and really fell in love with him, and wrote my first song."
Nicks explained that he had previously dated one of her close friends before starting a relationship with her. After some time, he got back together with Nicks' friend.
Stevie Nicks said that her first heartbreak prompted her to start writing songs
Nicks was devastated by the split.
"I had fallen for this incredible guy, and he ended up going out with my best friend," she said. "And they both knew that I was going to be crushed."
She channeled this early heartbreak into the activity that would eventually make her famous: songwriting.
"I was totally in tears, sitting on my bed with lots of paper, my guitar, and a pen, and I wrote this song about your basic sixteen-year-old love affair thing that I was now going through."
Though she was upset, she found a new, creative love after finishing the song.
"I finished that song, hysterically crying. And I was hooked," she explained. "When I played my own song later that night, I knew — from that second on — that I was not going to sing a lot of other people's songs. I was going to write my own."