Stevie Nicks Had an Embarrassing Moment in Front of Bill Clinton
After the Fleetwood Mac song "Don't Stop" was the backing soundtrack to Bill Clinton's presidential campaign, it seemed fitting that the band would play at his inauguration. After years of fighting and a band breakup, they reunited at the Inaugural Ball. Here, Stevie Nicks had a slightly embarrassing moment in front of the new president while trying to get him involved in the performance.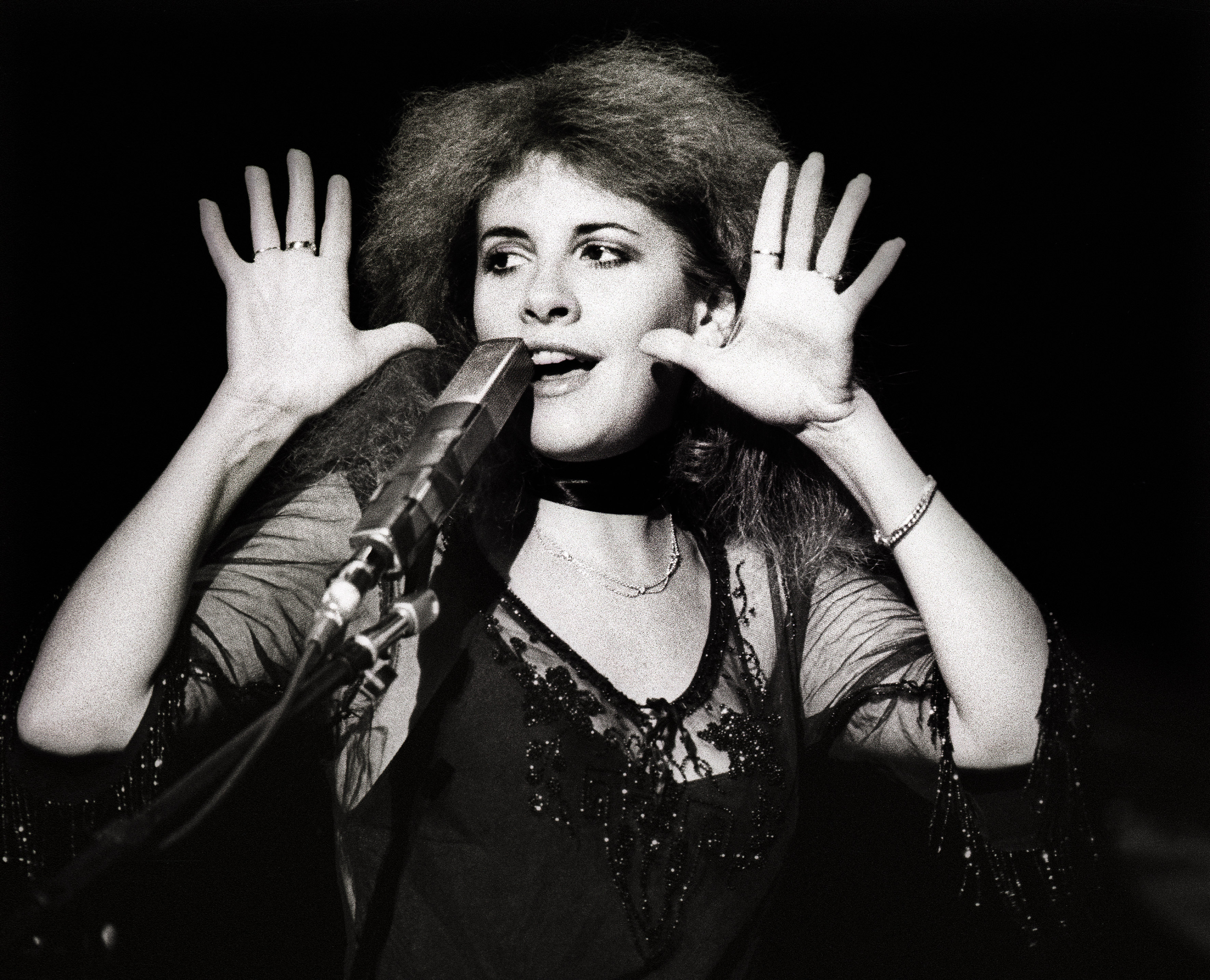 Fleetwood Mac reunited for Bill Clinton's inauguration
By 1991, the Fleetwood Mac of Rumours-era fame had dissolved. Lindsey Buckingham left the group in 1987, and in 1990 Nicks and Christine McVie said they would no longer tour. In 1991, however, Nicks left the band altogether. 
In 1993, after using "Don't Stop" throughout his campaign, Clinton asked Fleetwood Mac to headline his inaugural ball. They seemed like a natural fit after he had used the song in his campaign, but the band had dissolved. Though tensions were high amongst the former members, the opportunity was too big to pass up for Nicks. She even worked to pull in Buckingham.
"I called [Lindsey] and said, 'If you cheat me out of this honoring moment, I'll never speak to you again,' so he did it," Nicks said in the book Stevie Nicks: Visions, Dreams, and Rumours by Zoë Howe.
Stevie Nicks felt embarrassed in front of the new president
Despite the band's interpersonal drama, they were happy to take the stage together after so much time.
"John and Chris [McVie] were holding hands. Lindsey was holding Stevie's hand," Mick Fleetwood said. "That really got to me."
As the performance went on, the Clinton family and celebrities like Michael Jackson, Aretha Franklin, and Sally Field joined the band. 
"[The inaugural gala] was something I don't think any of us will ever forget," Howe reports that Nicks told The Miami Herald. "Walking out [on stage] … and knowing we were walking out because Bill Clinton wanted us. You couldn't feel more special than we did that night."
When Clinton joined the band onstage, Nicks gave him the tambourine she wields during performances.
"I started to move toward him and he got this terrified look on his face," Nicks explained. "I just handed him my tambourine and said, 'Go to it, Mr. President.' And he did — he rocked out."
Nicks' tambourine was muted with gaffer tape, as it always was during performances. It was essentially there to give her something to do with her hands when she wasn't singing. When she realized that Clinton was trying to get the instrument to make noise, she felt embarrassed. At the very least, though, the new president was a part of the performance.
Stevie Nicks has voiced her opinion on politics in the past
Though Nicks said that most of the messaging in her songs is nonpartisan, she released the song "Show Them the Way" ahead of the 2020 election because she wanted to see change. She wrote the song in 2008 but thought the time was right to release it.
"I did hold it back since 2008, and I just knew that right now, with the presidential election and everything else that's going on, that this was the time," she told Variety. "I hope that this song and its words will be seen as a prayer — a prayer for our country, and a prayer for the world. It's a pretty heavy song."
Nicks believes that the song could offer a message of peace after a challenging year.