Stevie Nicks Is Excited for a Future Where She's 'Finally Free' From Her Music Career
Stevie Nicks has been performing music since she was five years old. Decades after these early concerts, she said she's excited for a future that doesn't revolve so tightly around music. Nicks explained her plans for after her music career and why being done will feel so freeing.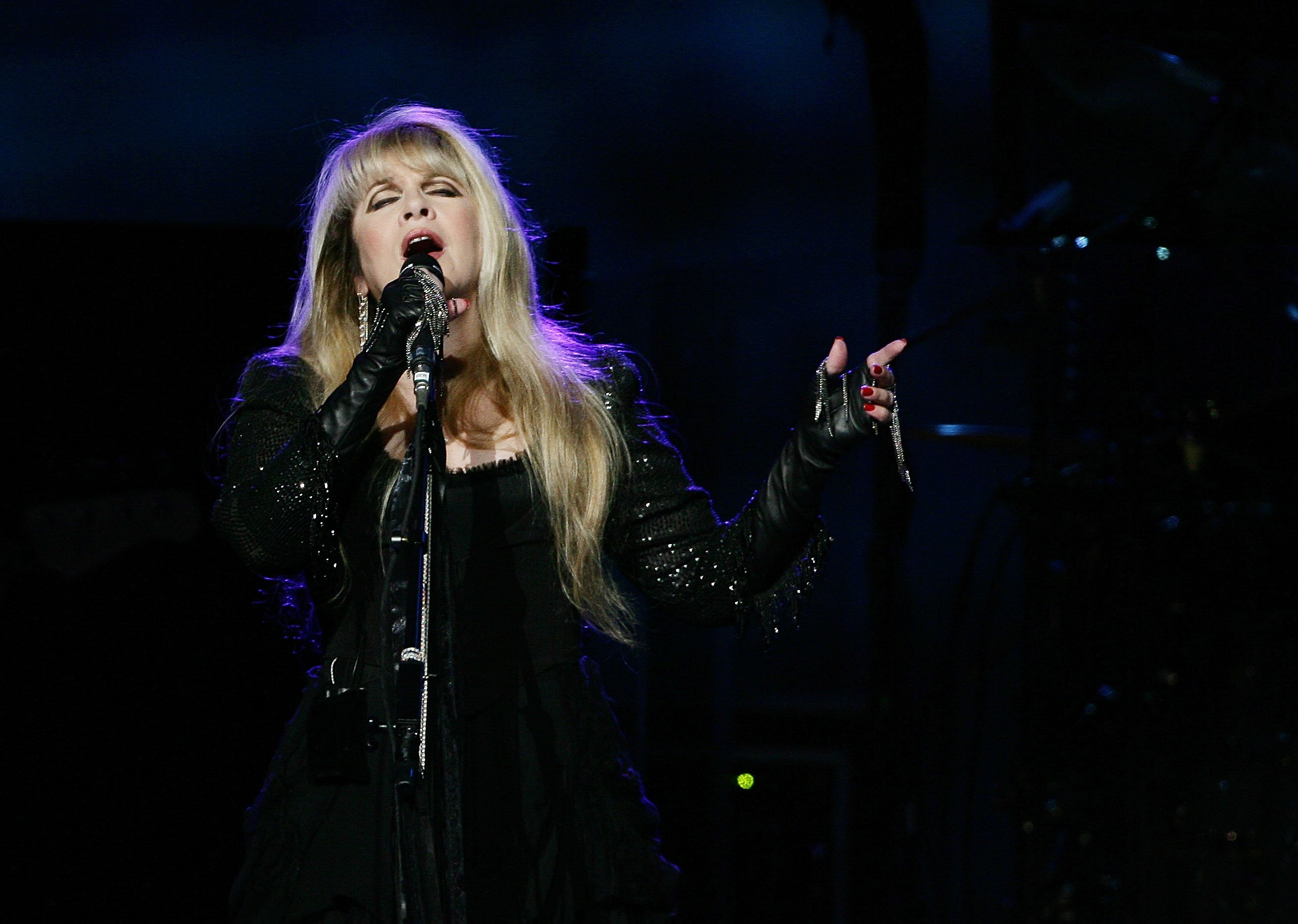 Stevie Nicks has loved music from an early age
When Nicks was young, she began singing with her paternal grandfather, Aaron Nicks. When he realized that a four-year-old Nicks had an impressive knack for harmonizing, he began taking her to perform at various taverns. From an early age, Nicks can also remember hearing her father, grandfather, and uncles singing together at a bar.
"I can remember being there at about two in the afternoon," Nicks said in the book Stevie Nicks: Visions, Dreams, and Rumours by Zoë Howe. "No one really in there … I remember singing with my granddad and feeling even at that young age that music was definitely going to be a part of my life."
And for the majority of her life, it has been. Nicks began writing music and went on to join the bands Fritz and Buckingham Nicks before joining Fleetwood Mac.
She said she looks forward to a new stage in her life
Despite her longtime love affair with music, Nicks says that there will eventually be a time when she shifts away from it. She has plans to write fiction, produce a series about the Fleetwood Mac song "Rhiannon," and possibly even publish a memoir. Essentially, she wants to do the things she doesn't have time for with her musician's schedule.
"I have been so ensconced in being in Fleetwood Mac and being in my own solo work," she told Rolling Stone. "When I choose for all of that to come to an end, then that door will fly open for me. And I will walk into my trailer, and I will, like, fall to my knees on my cushy white rug and look out at the ocean and go, 'I am finally free. I can now do all of those things I've always wanted to do.'"
Though she has a long list of next-step projects, Nicks says there's always a chance that she takes a well-deserved break.
"Maybe I'll take a break and move to Paris and live another couple of years there," she said. "And learn to speak French and go out with some really old guys from Paris that are 102. It's all going to be good, and I did what I came here to do."
Stevie Nicks doesn't know if she'll ever retire
Despite talk of a break, Nicks doesn't know if she'll ever really retire. She'll likely continue to work on music on top of all the other projects she has planned.
"I'll never retire," she told Rolling Stone. "My friend Doug Morris, who's been president of, like, every record company, said to me once, 'When you retire, you just get small.' Stand up straight, put on your heels, and get out there and do stuff."
RELATED: How Stevie Nicks Formed a Lifelong Friendship With Tom Petty by 'Refusing to Go Away'