Stevie Nicks Has a Famous Dip Named After Fleetwood Mac
Stevie Nicks isn't just famous for her music. She's also famous for her dip recipe. Sometime during Nicks' hectic schedule of making new music, touring, and helping out the USO, she found the time to create a delicious dip recipe. Fortunately for us and our fancy shindigs, Nicks has shared her recipe for all to enjoy.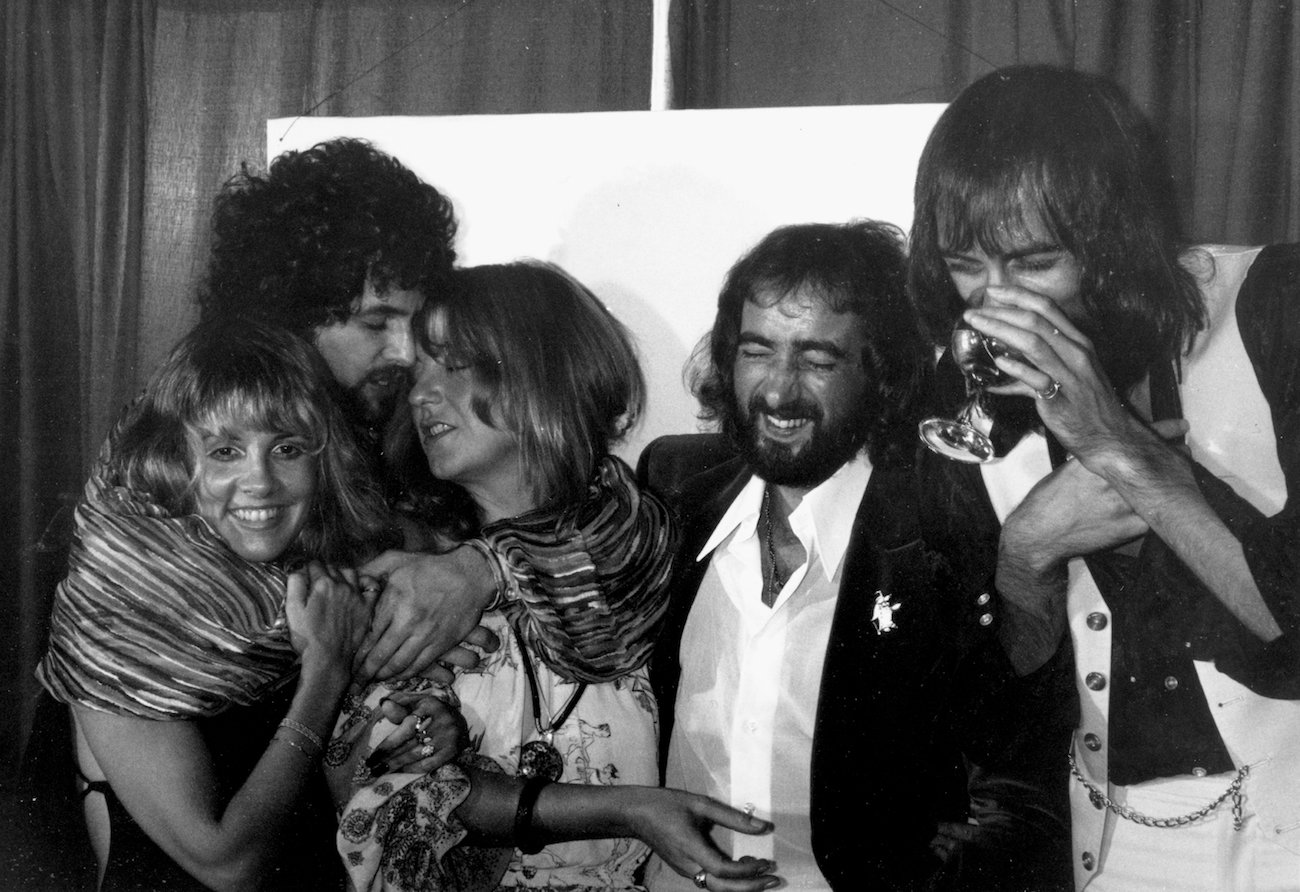 Stevie Nicks' dip is called the Fleetwood Mac Fiesta Dip
In 1988, Nicks contributed a recipe for Robin Le Mesurier and Peggy Sue Honeyman-Scott's (widow of the Pretenders' guitarist James Honeyman-Scott) book, Rock 'n' Roll Cuisine, a cookbook filled with recipes from notable rock stars.
According to Dangerousminds.net, the book holds the recipes of "Paul Stanley's Caesar salad (of course he misspells 'Caesar'), Tina Weymouth's baby food, Ian Astbury's spicy chickpeas, Roy Wood of the Move's parrots (potatoes stuffed with carrots), and Ronnie James Dio's wassail bowl."
Every member of Fleetwood Mac, except Lindsey Buckingham, contributed a recipe, including Stevie Nicks' Fleetwood Mac Fiesta Dip. Yes, she named her famous dip after the band that made her famous. Unsurprisingly, the dip has a southwest flair, which more than likely stems from Nicks' childhood. She was born in Arizona, then moved around a lot throughout the southwest.
How to make Nicks' Fleetwood Mac Fiesta Dip
Making Nick's Fleetwood Mac Fiesta Dip is simple. To make it, you need the following ingredients:
2 large cans Rosarita spicy refried beans
2 packages taco seasoning
1 cup mayonnaise
2 cups sour cream
6 medium tomatoes, chopped
iceberg lettuce, shredded
3 cups grated cheddar cheese
2 small cans sliced black olives
glass baking pan 9″ x 13″ x 2″
Then, follow these step-by-step directions:
bottom layer in pan: refried beans
next layer: mix taco seasoning, mayonnaise, + sour cream together and spread half of it on top of beans
then: layer of shredded lettuce
next: layer of grated cheese
then: layer of chopped tomatoes
next: another layer of taco seasoning, mayonnaise, sour cream mixture
last: layer of sliced olives
In Rock 'n' Roll Cuisine, Nicks writes to serve the dip with tortilla chips.
Nicks used Weight Watchers
It doesn't look like Nicks makes her famous dip anymore. She told Vulture in 2014 that she started losing weight on Weight Watchers. "Anyone can do it!" Back then, Nicks only asked for a small fruit plate in her dressing room during tours. She even gave up blueberry yogurt, which she used to eat every night as part of her "special time."
However, animal crackers are her weakness. They have to be hidden from her. She runs from the craft service tables to avoid them. "I know they're back there. I can smell them," she said. Nicks said she could "trash this whole place finding those animal crackers."
"That's how I stay on my perfect diet—I can come out here in the middle of the night crazed, and there just isn't anything, so there's no reason to even bother to come out here, because I'll just be eating one of my meals that is supposed to be for tomorrow, and I don't really want that, because it's exactly what I just had today," Nicks explained about her diet in another interview with Vulture.
Years ago, Nicks' fridge contained only the following foods: chicken, Jell-O, no more than 25 baggies of baby carrots, and Weight Watchers meals. Today, she continues to eat healthily. Plus, Nicks stays fit by using her costly Power Plate. Whatever Nicks needs to do to continue touring as she does, we don't care what she eats.