How Stevie Nicks Formed a Lifelong Friendship With Tom Petty by 'Refusing to Go Away'
Tom Petty and Stevie Nicks' 40-year friendship was a result of her long-running effort to get to know him. He was wary of her, but she eventually won him over.
Tom Petty and Stevie Nicks had a famous rock and roll friendship, but Petty wasn't always sure about the Fleetwood Mac musician. In fact, it took a good deal of effort on Nicks' part to cement the friendship. After a bit of difficulty and a refusal to disappear, Nicks succeeded in forming a long-running friendship with Petty.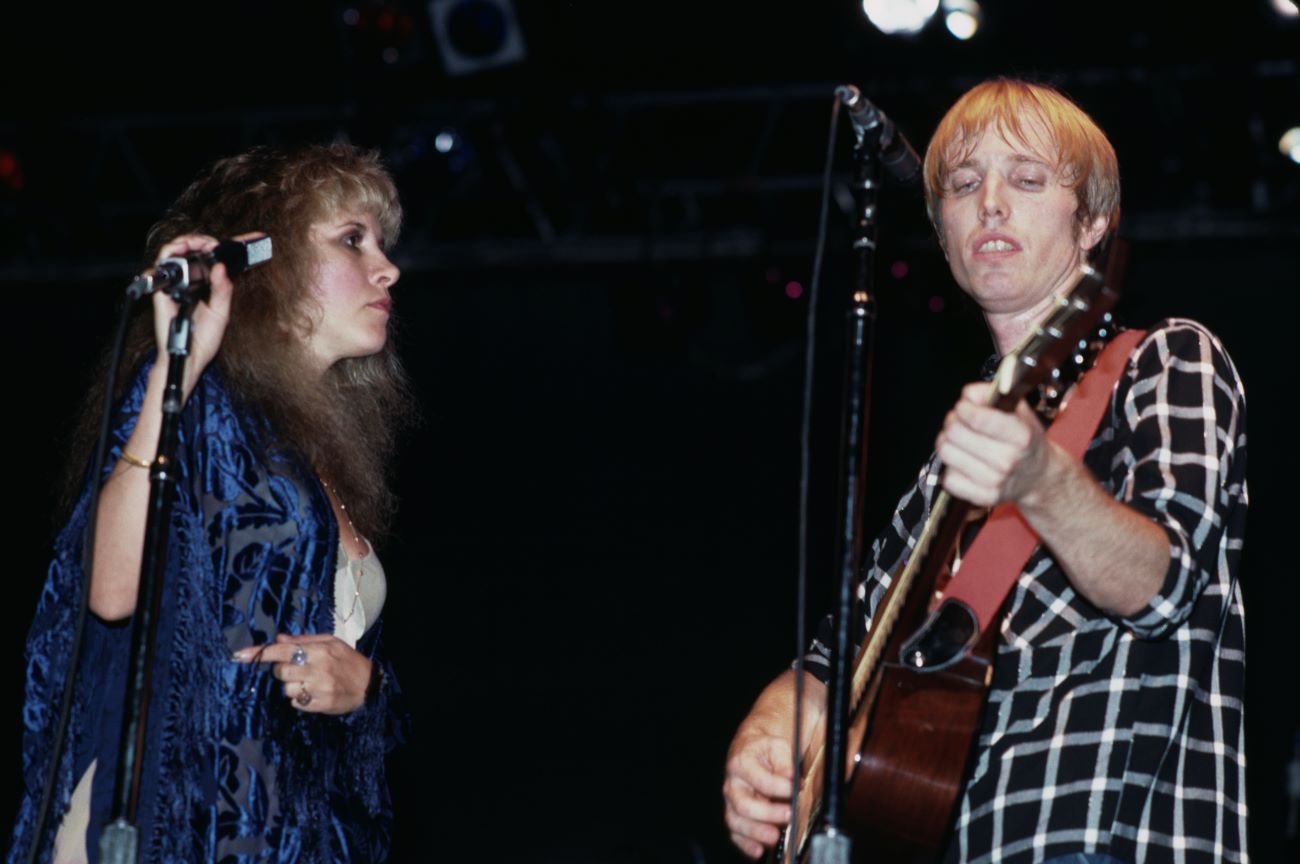 Tom Petty wasn't sure about Stevie Nicks at first
When Nicks first met Petty in 1978, she was a superfan looking to connect with the Heartbreakers.
"She was this absolutely stoned-gone, huge fan," American Songwriter reports that Petty said in the book Conversations With Tom Petty. "And it was her mission in life that I should write her a song."
Despite her obvious enthusiasm, Petty said that the band wasn't sure what to make of Nicks. 
"We were a little wary of Stevie," he said. "We didn't quite know whether to like Stevie or not, because we kind of saw this big corporate rock band, Fleetwood Mac, which was wrong, they were actually artistic people. But in those days, nobody trusted that sort of thing and we just kept thinking, 'What does she want from us?'"
Stevie Nicks became determined to be Petty's friend
Petty may have had his reservations about starting up a friendship with Nicks, but she was all in. As she began her solo career, she attempted to form a connection with Petty. She began frequenting places where Petty and the Heartbreakers were. 
"We weren't really welcoming to her," Petty said in Petty: The Biography. "It wasn't like she received a lot of warmth. We weren't impressed by superstars — it just wasn't our nature."
Ultimately though, she was successful.
"She didn't have a band, she didn't have a single and she didn't have anyone to produce her record," rock biographer Stephen Davis told Interview Magazine. "She basically stole the Heartbreakers from Tom Petty, stole his producer Jimmy Iovine and then stole their next single, which was 'Stop Draggin' My Heart Around.' She got everything she wanted."
Nicks also fostered a friendship with Petty's then-wife Jane Beyno. After their collaboration on "Stop Draggin' My Heart Around," Nicks and Petty's relationship continued to strengthen.
"She came into my life like a rocket, just refusing to go away," Petty said.
Tom Petty gave the Fleetwood Mac artist some solid advice
Once the pair established a solid friendship, Nicks said she could rely on Petty for advice.
"He was the kind of person who said, 'Here's my advice. If you take it, great. If you don't, that's fine too,'" Nicks told Rolling Stone. "He was never going to shake a finger in your face and make you feel bad if you didn't take his advice."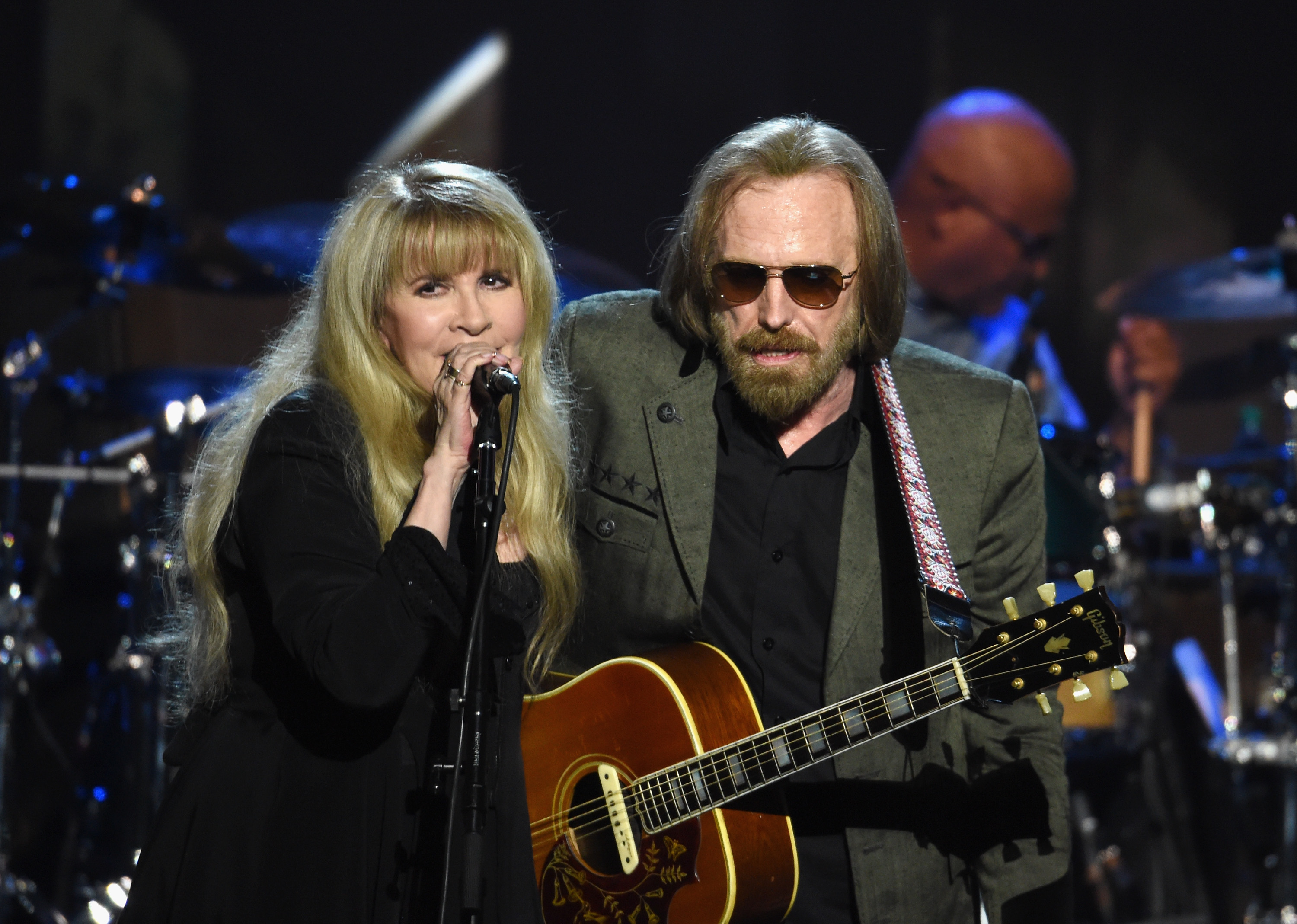 She added that there was one specific instance where Petty gave her helpful advice. In 1994, Nicks had just left rehab and had recently seen a former boyfriend, leaving her shaken. She wanted Petty's help in writing a song. 
"And he said, 'No. You are one of the premier songwriters of all time. You don't need me to write a song for you,'" Nicks shared. "He said, 'Just go to your piano and write a good song. You can do that.'"
Nicks said that she wrote the resulting song, called "Hard Advice," with Petty in mind.