Stevie Nicks Gave Christine McVie a Warning When She Rejoined Fleetwood Mac: 'Do You Want to Take This on Again?'
Christine McVie wanted to rejoin Fleetwood Mac after 16 years. Stevie Nicks offered her a warning about the challenge of touring, though.
In 1998, Christine McVie decided that she'd had enough of life on the road as a musician. After nearly 30 years with the band, she left Fleetwood Mac for a quieter life in the English countryside. Sixteen years later, she decided that she wanted to rejoin the group. Her longtime bandmate Stevie Nicks said she was welcome to but warned that it wasn't easy being a touring musician.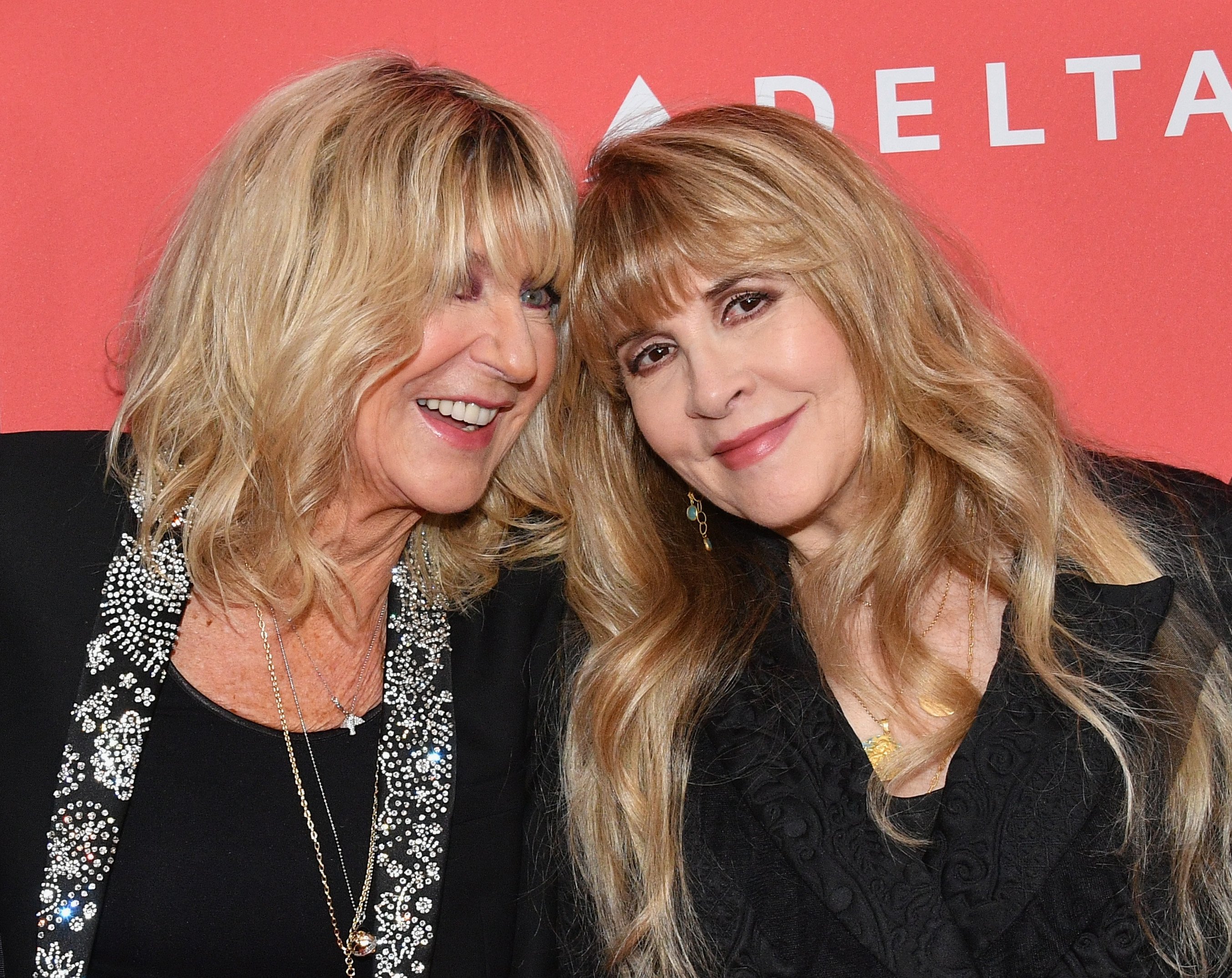 Christine McVie left Fleetwood Mac in 1998
When McVie left Fleetwood Mac, she wanted a quieter life. She'd also developed a fear of flying that made touring impossible. 
"I left the band because I developed a terrible fear of flying," she told the New Yorker. "I wanted to restore an ancient house in Kent, and that's what I did. It was a heap — this Tudor building with the beams painted lime green, so hideous. And I had this idea that I'd love the small village life, with the Range Rover and the dogs and baking cookies for the Y.W.C.A."
She lived this way for years but eventually began to tire of the peace and quiet.
"It got so boring," she said. "You couldn't walk down the road without meeting two people related to each other. I missed the songs. And I missed the audience."
Stevie Nicks warned Christine McVie about the intensity of life in the band
In 2013, McVie joined Fleetwood Mac on stage for shows in London. In performing, she realized how much she missed music.
"I like being with the band, the whole idea of playing music with them," she told Express. "I miss them all. If they were to ask me [to rejoin] I would probably be very delighted … but it hasn't happened so we'll have to wait and see."
Nicks insisted that McVie had an open invitation to rejoin the band.
"If Chris wants to come back to the band, I said to her, 'It's your band. I don't really think you have to ask. Because it's your band. McVie. Fleetwood Mac-vie?" Nicks told Billboard. "So, it all depends, Chris, on you. How you feel. Do you want to take this on again?'"
She warned that the grueling tour schedule and long concerts made it the "job of champions" that "is not easy, 'cause we are not young. And we are out there rocking for almost three solid hours."
When McVie did decide to rejoin the band, Nicks told her to find a trainer and get in shape.
Stevie Nicks is grateful to have Christine McVie back in Fleetwood Mac
Ultimately, Nicks is thrilled to have McVie back in the band. 
"When we went on the road, I realized what an amazing friend she'd been of mine that I had lost and didn't realize the whole consequences of it till now," Nicks told the Star Tribune. "She brings the funny back into Fleetwood Mac. Before, it was just a boys' club. With her back, there's more of a feminine touch to the whole thing. I never want her to ever go out of my life again, and that has nothing to do with music and everything to do with her and I as friends."
McVie added that their relationship is closer than ever before.