Stevie Nicks' Grandfather Taught Her to Sing Harmonies at Age 5
Stevie Nicks inherited her musical ear from her grandfather, Aaron Jess Nicks, known as A.J. They shared a birthday, May 28, but most importantly, they shared a love for music. If grandpa Nicks hadn't have taught little Nicks to harmonize when she was just 5 years old, we probably wouldn't have gotten one of the best frontwomen in rock history.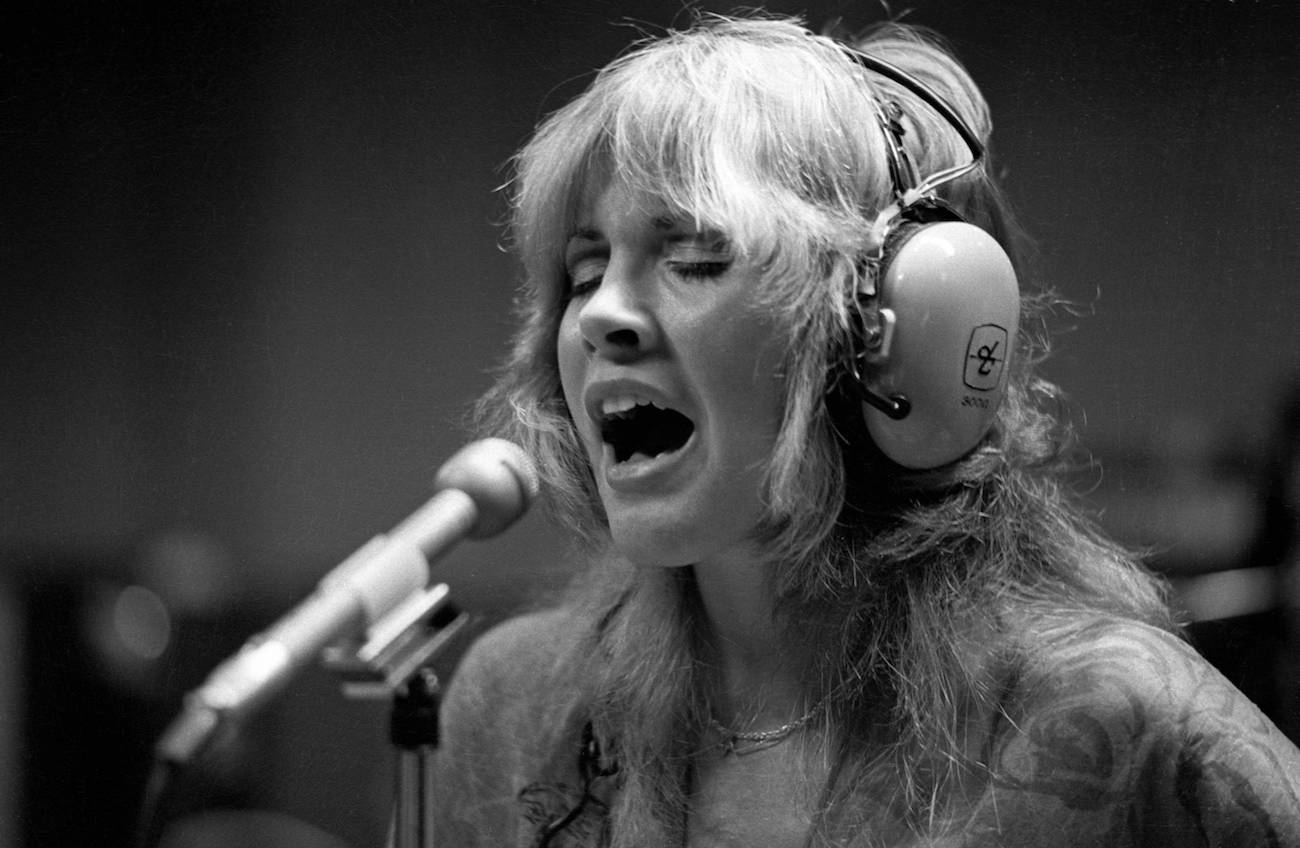 Stevie Nicks started singing with her grandfather at age 5
According to Stephen Davis' Gold Dust Woman: The Biography of Stevie Nicks, A.J., a country singer who hadn't had much of a career, "started" Nicks' singing career when she was only 5 years old. He'd visit with his granddaughter, Teedie, as she called herself when she had no front teeth to say "Stevie," and they'd harmonize together.
"He daughter he harmony by having her sing 'Darling Clementine' while he took the higher harmony," Davis wrote. "Then he reversed it and she picked up the harmonic immediately, by ear. It was complicated for a child but she could do it. He could tell Stevie was a gifted harmony singer. They sang 'Are You Mine' by Red Sovine and other songs."
Stevie wasn't even reading yet, but she had "the natural singer's innate ability to repeat the words of a song after hearing them only a few times."
Soon after, A.J. took Nicks (along with her parents) to parties where they performed together. The audience always reacted with "sheer delight," and Nicks loved the attention as a little girl. She was five and already singing in saloons with her grandfather in her native Arizona. But this first brush with performing wasn't to last.
RELATED: Stevie Nicks Based 'Stand Back' on This Prince Song
Nicks' mother put a stop to her performances with her grandfather
Nicks and A.J.'s little act didn't last very long. "A.J. would sing a few songs, and then Jess would lift Stevie onto the bar in her cute cowgirl outfit her mother had made," Davis wrote. "The drinkers loved the harmony singing, and the raucous applause at the end of their act was the best response A.J. had ever gotten in his mostly futile career."
A.J., who had been trying to make it in the country music business his entire life, saw promise in his little granddaughter. She could be "the real deal." He thought she could be his ticket in and wanted to take her and their act ("an old coot and his granddaughter") on a small tour outside the Phoenix Valley. Hopefully, it would land him at the Grand Ole Opry. A.J. even paid little Nicks 50 cents a week to sing with him.
However, Nicks' parents stopped it all, snuffing out A.J.'s thoughts of grandeur. They told him no when he asked them if he could take Nicks to who knows where to sing. He begged them, but Nicks' mother Barbara was "adamant." She wouldn't let Nicks, who hadn't even started school, travel the country with a 60-year-old man.
So, that was the end of Nick's early singing career, but we all know that she just embarked on a touring hiatus. She never stopped singing. The family didn't see an angry A.J. for more than two years after that.
RELATED: Stevie Nicks Revealed Fleetwood Mac's Song 'Gypsy' Is Connected to Janis Joplin
A.J. Nicks made up with the family
After keeping their daughter away from him, A.J. returned years later, like he always did, and the family reconciled. He showed up in 1958 when the Nicks family was living in El Paso, Texas. They began singing together again and A.J. brought Nicks many records, 45-rpm singles, all of the songs he thought she "might want to learn."
A.J. taught Nicks to duet on "It's Late" by Dorsey Burnette. He told his granddaughter, "You're a harmony singer, honey." But A.J. wasn't doing so well for himself, still trying to make it in the business, and he'd browed some money from Nicks' father. The family once again moved to Salt Lake City, Utah, and grandpa Nicks went back to imagining days at the Grand Ole Opry.
A.J. might have been using Nicks a little bit to get his own foot in the door, but he opened doors for her too. He showed her music and taught her how to sing. Without him, we might not have gotten the great Stevie Nicks.