Stevie Nicks and Green Day Headline 2022 Sea.Hear.Now Festival
Stevie Nicks will appear at the 2022 Sea.Hear.Now Festival, along with the rock band Green Day and artists Tae Verdes, Peach Pit, and even Aly & Aj.
Stevie Nicks and Green Day are just two of the legendary artists heading to Asbury Park, New Jersey for the Sea.Hear.Now Music, Art, and Ocean Sustainability Festival. Here's what we know about the two-day event in September 2022. 
The Sea.Hear.Now Festival returns to Asbury Park, New Jersey, in 2022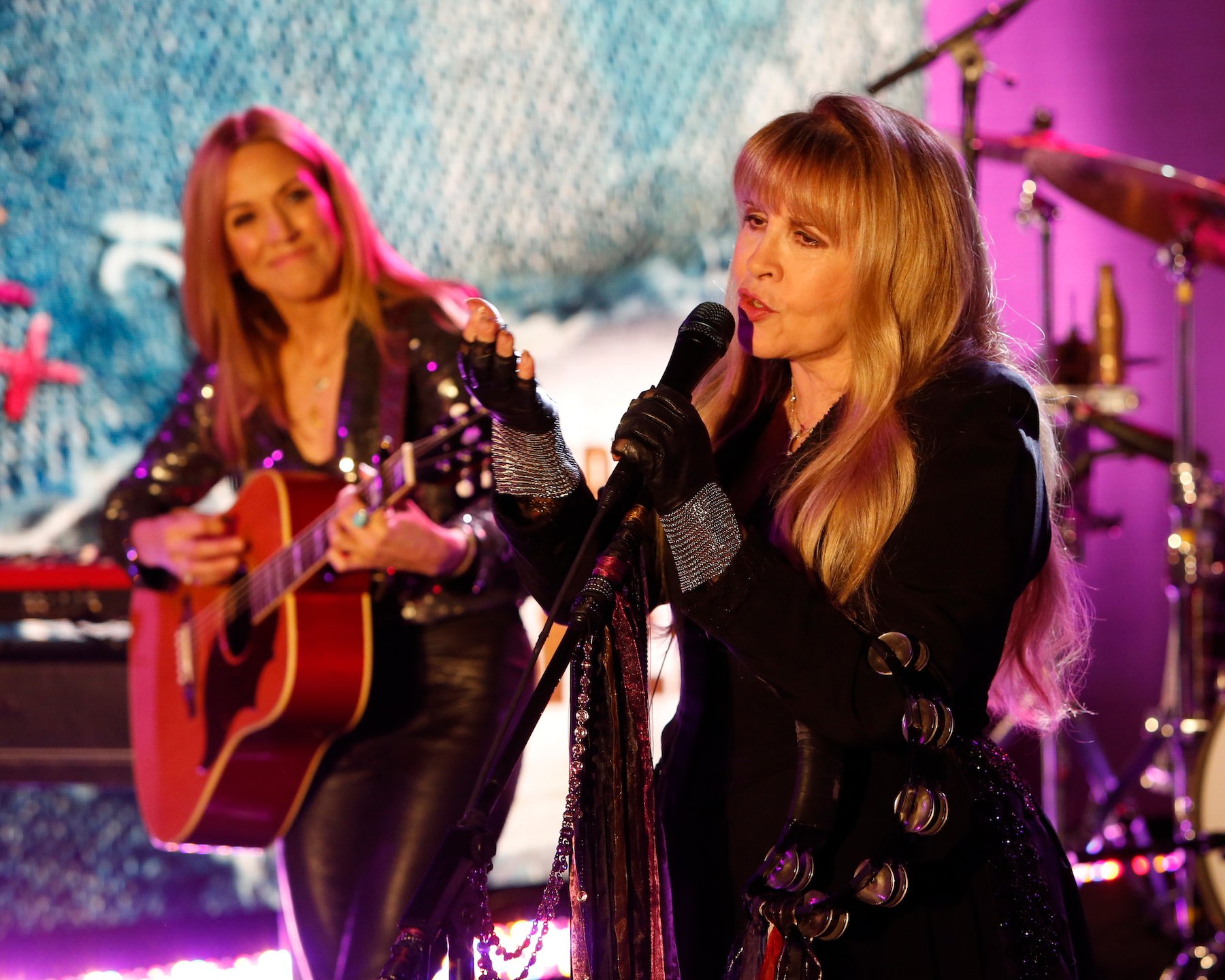 New York City has the Governors Ball Music Festival, and California has the Coachella Valley Music and Arts Festival. For the seaside town of Asbury Park, New Jersey, there's the summer and surf-inspired Sea.Hear.Now Festival.
This two-day event returns in 2022, taking place on Sept. 17 and Sept. 18, inviting attendees to enjoy music, art, and live surfing contests. 
C3 Presents will spearhead the Sea.Hear.Now Festival —the same company behind Austin City Limits and Lollapalooza in Chicago. The production is also produced by Danny Clinch, best-known as Bruce Springsteen's personal photographer.
Stevie Nicks and Green Day will perform at the 2022 Sea.Hear.Now Festival 
The headlining artist for the Saturday performance is Stevie Nicks, a singer known for her role with Fleetwood Mac and songs like "Edge of Seventeen" and "Rooms on Fire." In March, Nicks took to Twitter, writing, "See you at @seahearnow on Sept. 17."
Sunday's headliner is the rock band Green Day, fronted by Billie Joe Armstrong. Other artists performing at this festival include Cage the Elephant, Tai Verdes, Aly & Aj, The Backseat Lovers, Peach Pit, My Morning Jacket, and Billy Strings. Additionally, as an oceanside festival, the two-day event features the "The North Beach Rumble" surf contest. 
According to Live Nation Entertainment, this event includes "two teams captained by East Coast legends Cory Lopez and Sam Hammer and will showcase the best women and men on the Eastern Seaboard like return champions Cassidy McClain and Eric Geiselman competing for a prize purse and bragging rights awarded for the best overall style and creativity."
Asbury Park is also home to the Stone Pony and Asbury Lanes
This wouldn't be the first time this festival appeared in Asbury Park, as 2021's event highlighted artists Pearl Jam and Smashing Pumpkins. Other previous performers included Jack Johnson, Incubus, Dave Matthews, and The Lumineers.
As a renowned New Jersey beach town, Asbury Park is also the home of Stone Pony, a historic venue where artists from Bruce Springsteen to The Ramones to Wolf Alice performed. Asbury Park is also the location of Jack Antonoff/Bleachers' Shadow of the City Festival, a one-day long event celebrating the best of the garden state (and some of Antonoff's close musical friends.)
2-Day General Admission, GA+, VIP, Platinum, and Ultimate Experience tickets are now available for purchase online at www.seahearnowfestival.com/tickets. Children seven years old and under are admitted free when accompanied by a ticketed adult.
Until then, music by Nicks is available on most major streaming platforms.