Stevie Nicks Kept a Romantic Relationship Secret Because of Tom Petty
Tom Petty did a favor for Stevie Nicks early in their relationship. Because of the favor, she wanted to keep a new romantic relationship secret.
Stevie Nicks and Tom Petty were close friends, but she didn't tell him everything. At one point, she worked very hard to hide a romantic relationship from him. She went to great lengths to keep the relationship secret. Nicks shared why she believed the relationship would be so upsetting to Petty.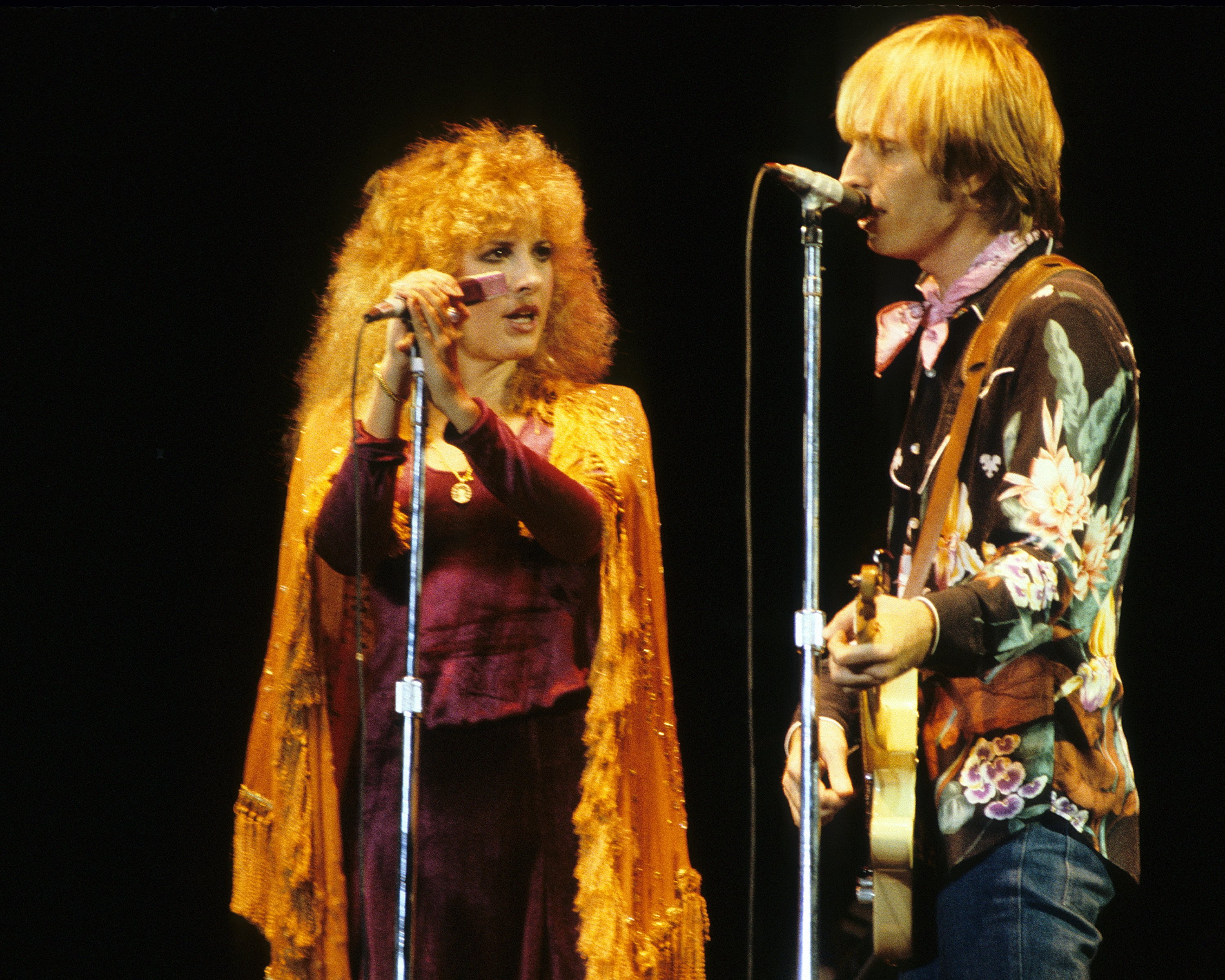 Stevie Nicks and her then-boyfriend seemed like an unlikely couple
When Nicks began working on her debut solo album, she hoped that Petty would write a song for her. They were not yet friends, but Nicks had always been a fan of his music. Petty tried to work with her, but he eventually told Nicks that there were too many "hangers-on" and guests in the studio. Instead, he recommended her to producer Jimmy Iovine. 
Iovine was a New York producer who had worked with Petty, John Lennon, and Bruce Springsteen. He wasn't a fan of Nicks' witchy, West Coast brand of performance, and Nicks wasn't sure she wanted him as a producer. Eventually, though, Petty convinced them to meet. Though they were virtually opposites, they hit it off so well that they began dating.
She wanted to keep the relationship from Tom Petty
The relationship progressed quickly and, within a few days, Nicks was spending most of her time at Iovine's house. She wanted to keep this from Petty. Iovine was also meant to be working with the Heartbreakers, and Nicks knew Petty would be upset if her new boyfriend spent more time on her album. 
"So Jimmy had this house in Sherman Oaks," Nicks said, per the book Gold Dust Woman: The Biography of Stevie Nicks by Stephen Davis, "and I was pretty much living there, but whenever Tom would come over I would hide in the bedroom downstairs. Jimmy didn't even want to mention me to Tom."
They kept up the secret relationship as Iovine juggled both Petty and Nicks' records. Both knew Petty well enough to sense that he would be angry if he found out they were together.
"I started feeling like I was a kept woman, locked down in a dungeon," Nicks said. 
After several months, though, the pressure was too much. Nicks insisted that Iovine tell Petty about their relationship. Still, he wasn't entirely honest in his admission.
"I don't think he told Tom he'd been seeing me for three months," she explained.
Stevie Nicks and Tom Petty formed a lifelong friendship
Though they got off to a rocky start, Nicks and Petty became close friends. Their relationship blossomed after they collaborated on "Stop Draggin' My Heart Around."
"She came into my life like a rocket, just refusing to go away," Petty said in Petty: The Biography.
She began to rely on him when she needed advice. She appreciated his honest and understanding approach.
"He was the kind of person who said, 'Here's my advice. If you take it, great. If you don't, that's fine too,'" Nicks told Rolling Stone. "He was never going to shake a finger in your face and make you feel bad if you didn't take his advice."
Nicks ultimately wrote the song "Hard Advice" about Petty's wise guidance.
"The chorus goes 'Sometimes he's my best friend.' It was really 'Sometimes Tom's my best friend,'" she said. "I changed it because I knew Tom would not want me to say his name. That's how well I know him."