Stevie Nicks Kept Working Her Restaurant Job After Joining Fleetwood Mac
Before Stevie Nicks joined Fleetwood Mac, years of struggling as a musician grated on her. She worked multiple jobs to support herself and Lindsey Buckingham. Once the couple joined Fleetwood Mac, however, it seemed as though their financial problems were over. Still, Nicks decided to keep her restaurant job, at least for a short time.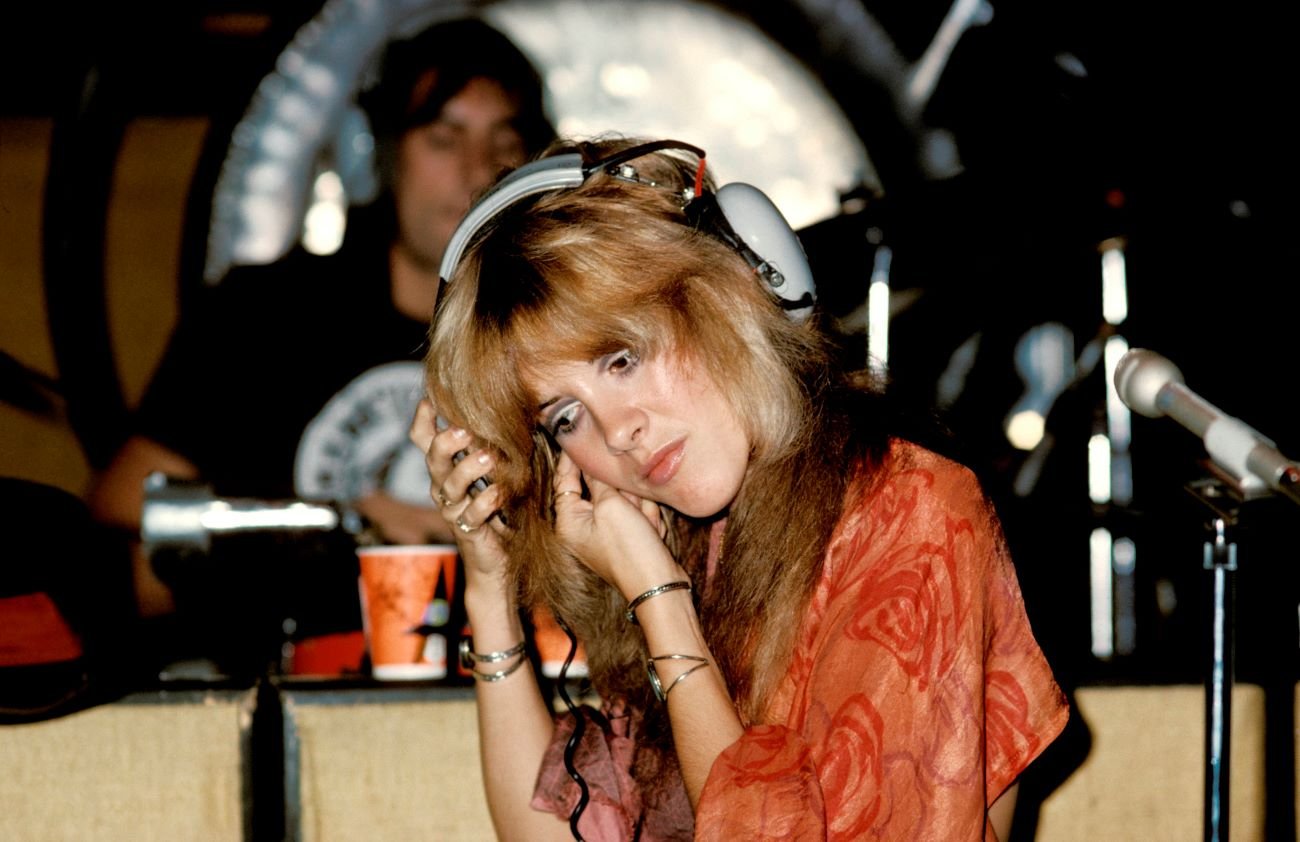 Stevie Nicks and Lindsey Buckingham had a struggling band before joining Fleetwood Mac
While taking college classes, Nicks joined Buckingham's Bay Area band Fritz as a singer. The group found moderate success, but a record producer encouraged them to work as a duo. They left Fritz and moved to Los Angeles together. While Buckingham worked on music, Nicks picked up various jobs to support them.
"I'd get home at six [P.M.], fix dinner and straighten up, 'cos they'd been smoking dope and working on songs," Nicks explained, per the book Gold Dust Woman: The Biography of Stevie Nicks by Stephen Davis. "Then from nine to three [A.M.], I'd join Lindsey on the music. Then I went to bed, got up, and went to my waitress job."
Her jobs grew more frustrating as time went on, particularly because Buckingham and his friends stayed home all day.
"I'm tired, and I'm lifting their legs up so I can clean up and empty the ashtrays," she said. "And all these guys are going, 'I don't know why I don't feel very good.' I said, 'You want to know why you don't feel so good? I'll tell you why — because you've done nothing else for weeks but lie on my floor and smoke hash and take my money!'"
She chose to keep her restaurant job once in the band
The couple's luck turned around when Mick Fleetwood invited them to join Fleetwood Mac. Though Buckingham wanted to give their duo another chance, Nicks insisted they join the British band.
"We need to put our problems behind us," she said. "Maybe we're not going to have any more problems, because we're finally going to have some money. And I won't have to be a f***ing waitress."
Despite this, Nicks chose to stay at her restaurant job after they were officially members of Fleetwood Mac. She was making more money than ever before, but she felt that it was the right thing to do.
"As a member of Fleetwood Mac for two weeks I was still working at the restaurant because I'd given them notice," she said, per the book Fleetwood Mac on Fleetwood Mac: Interviews and Encounters. "I didn't just want to walk in there and say, 'I'm going to be a famous rock star so I quit and I never liked your food anyway.' It makes you feel bad later, and I like tying up loose ends. So Fleetwood Mac plucked us straight out of heavy obscurity. It was hysterical how fast it all happened."
Stevie Nicks made a vow not to worry about money again
Nicks explained that when she first started receiving paychecks from Fleetwood Mac, she hardly knew what to do with them. She hadn't been able to spend much money in years, and suddenly she was flush with cash. She vowed to herself that she wouldn't worry about money again.
"I said, 'That's it. I'm never looking at another price tag again,'" she said. "And I meant it."
RELATED: Stevie Nicks and Christine McVie Were Often Kept in Their Hotel Rooms by Security Guards