Stevie Nicks Laid Out Her Worst Hair Moments: 'God Help Me'
Stevie Nicks has changed up her hairstyles multiple times over the years. She picked out some of her least favorite hairstyles.
Stevie Nicks' style is often emulated by fans, from her flowing shawls to the shag hair she sported in the 70s. While many look to the shag as inspiration at the hair salon, Nicks has changed up her look multiple times over the years. Some, like her current long, sleek locks, are styles that she likes. Others, not so much. She once laid out some of her more unsuccessful hairstyles over the years.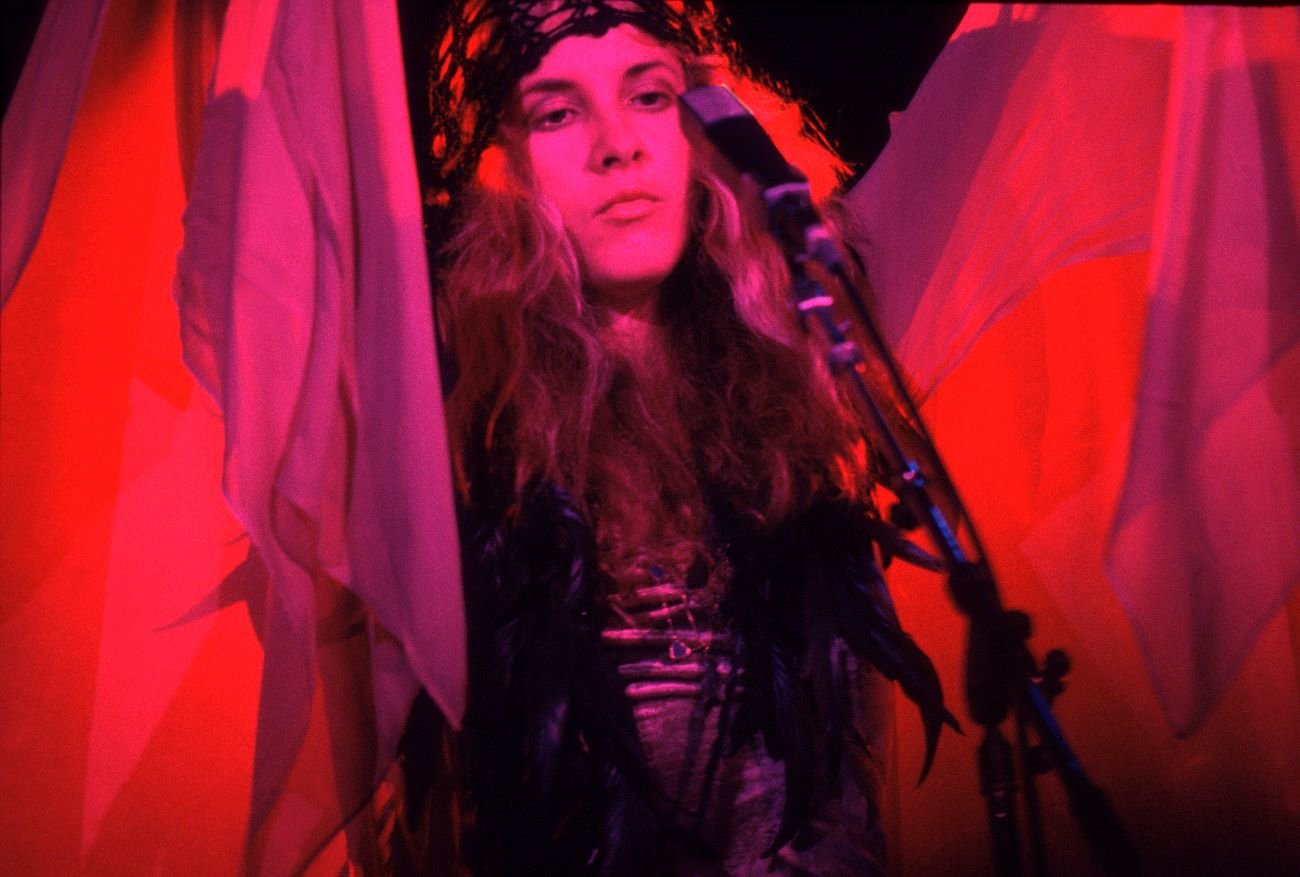 Stevie Nicks said dyeing her hair in high school changed her life
When Nicks was in high school, she wore her hair short and in its natural color. When her family moved from Utah to California, however, she decided to change things up.
"I had my hair streaked at the end of my tenth-grade year and got in a lot of trouble for it," she said, per the book Gold Dust Woman: The Biography of Stevie Nicks by Stephen Davis. "They didn't just streak it blond, they streaked it silver. My hair was totally ivory. I was grounded for six weeks. But when my hair changed, everything changed. I got to wear grayish plum eye shadow. There was no way I was going back."
Since then, Nicks has been adventurous with her hairstyles, trying a variety of different looks over the years.
She picked out some of her least favorite hair moments
Like anyone else, Nicks is no stranger to a bad hair day. She pointed to some of her least favorite hair moments. In 1987, Nicks attended Elizabeth Taylor's 55th birthday party at the home of composer Burt Bacharach. She wore her hair in a highly teased mullet.
"Absolute worst extensions and worst hair moment ever," she told Us Weekly in 2009. "A ratted mullet: God help me!"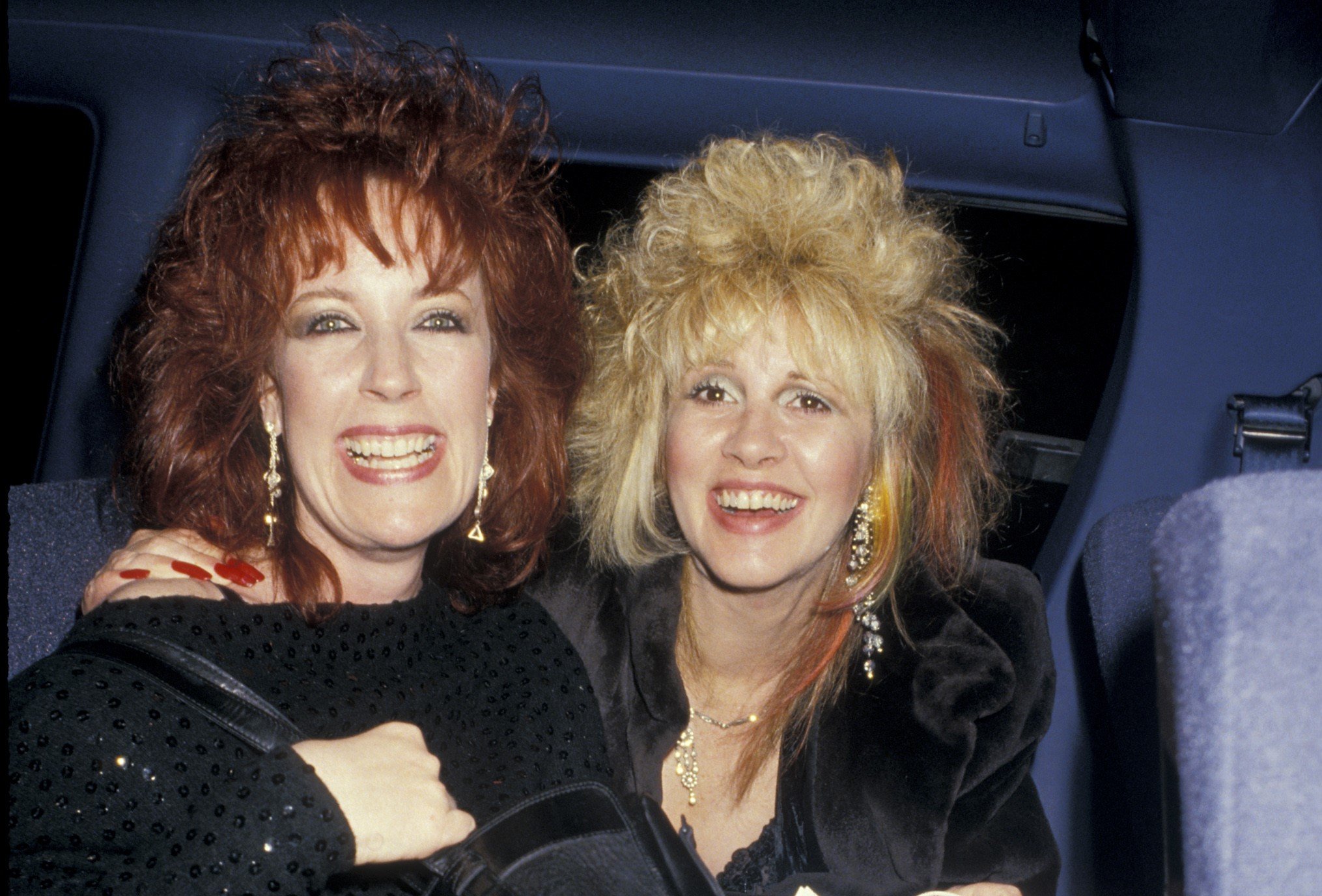 She also joked that in 1990, she looked like "The Wedding Singer Part 2!"
In a dramatic departure from her normal dirty blonde hair, Nicks performed at London's Hard Rock Cafe in 1989 with dark hair in tight curls. 
"My Cher homage — not successful," she said. "What was I thinking? I look like a poodle in a satin dog coat."
These days, Nicks keeps her hair in bangs. It's long and straight, which is different from the perms and crimping that she favored in earlier decades. Still, it's a look that suits her. 
Stevie Nicks considered going to hairdressing school
Before Nicks hit it big as a musician, she briefly considered going to hairdressing school. Her parents insisted that she go to college instead.
"I wanted to go to hairdressing school," she said, "but they didn't go for that idea at all."
Though her parents wouldn't let her go, she thinks it would have been more beneficial to her than college.
"I should have gone to hairdressing school because that would have really benefited me more," she said.
Though she didn't attend, she still cut her own hair for years. It wasn't until she joined Fleetwood Mac and hired a professional stylist that she stopped.
"I'd gather up the top, measure it with my fingers, and just chop it off," she said. "I did it pretty well."