Stevie Nicks' Psychic Revealed Some of Nicks' Impressive Past Lives
Stevie Nicks has accomplished a lot in this lifetime, but according to one psychic, her past lives were also impressive.
Stevie Nicks has made significant accomplishments in this lifetime. She has put out successful Fleetwood Mac and solo albums, collaborated with some of the most prominent artists of her time, and is the first woman to be inducted into the Rock and Roll Hall of Fame twice. After getting a "life reading," she learned that she had impressive past lives as well. Here's what Nicks learned about her past lives and her current one.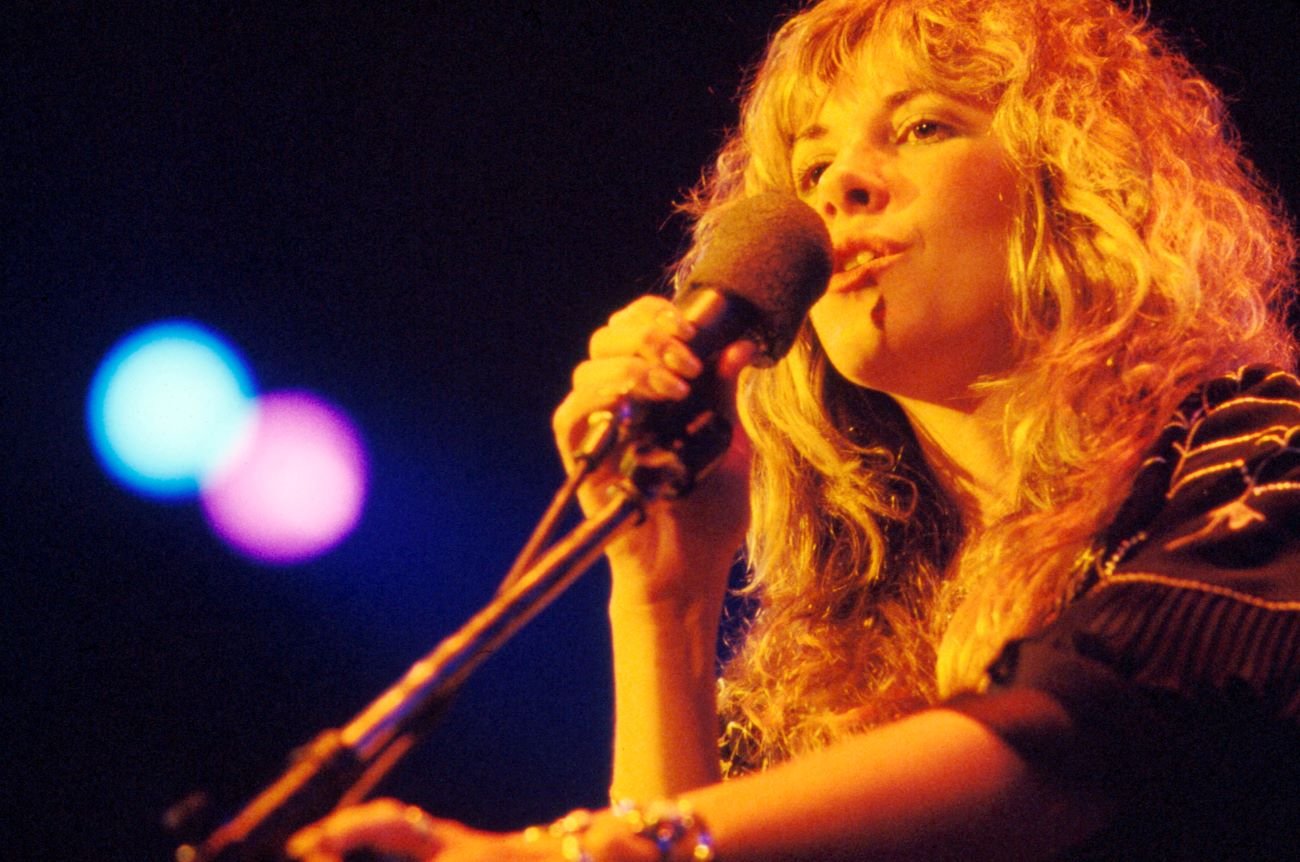 Stevie Nicks has always had a magical quality to her
The public first became acquainted with Nicks through her song "Rhiannon," which she introduces by sharing that it's about a Welsh witch. This, on top of her fashion and performance style, has led many to wonder if Nicks herself practices witchcraft. She has explained that she is not.
 "In the beginning of my career, the whole idea that some wacky, creepy people were writing, 'You're a witch, you're a witch!' was so arresting," she told the LA Times. "And there I am like, 'No, I'm not! I just wear black because it makes me look thinner, you idiots.'"
Nicks even stopped wearing her signature black outfits because of the attention she was getting. After a while, though, she returned to the shade, hating the way she looked in pastels. 
She got her past lives read
While experiencing a frustrating case of writer's block, Nicks decided to get a "life reading" that would inform her of her experiences in past lives. Per the book Gold Dust Woman: The Biography of Stevie Nicks by Stephen Davis, Nicks learned that she'd been a high priestess in Egypt and a celebrated concert pianist. She also believes that she was a German citizen "who went through some of the atrocities. I know I experienced it. Every time I go to Germany, I feel it."
Nicks has also shared her belief that she was "put to death, like Marie Antoinette." The idea that she was decapitated haunts her, and she has difficulty putting her head back and exposing her neck. According to the book Stevie Nicks: Visions, Dreams, and Rumours by Zoë Howe, Nicks refused to lean her head back during a music video shoot. Instead, the director had to "call in a back-up singer to do it. I called her my stunt neck."
During the reading, Nicks also learned that her current life would be her last.
Stevie Nicks has shared her view on the afterlife
The knowledge that this is her last life likely doesn't concern Nicks as she's stated she isn't afraid of death.
"Some people are really afraid of dying, but I'm not," she told The Guardian. "I've always believed in spiritual forces. I absolutely know that my mom is around all the time."
She shared that she feels her mother's presence and relies on her when she's lost things. If she asks her mother for help, she usually finds the misplaced items.
"It's so real and creepy, and I always just go 'Thank you, Barbara,'" she told the LA Times. "I sometimes feel I have more of a relationship with my mom since she's been dead than I did before she died."