Stevie Nicks Likes to Lie About Getting 'Kicked Out of Catholic School'
Though her years with Fleetwood Mac were party-heavy, Stevie Nicks says that she was mainly a "good girl." Still, she tells a story about getting kicked out of her Catholic grade school. Despite the tale, Nicks' good girl reputation holds up — she was never actually kicked out. Nicks just prefers telling the story this way.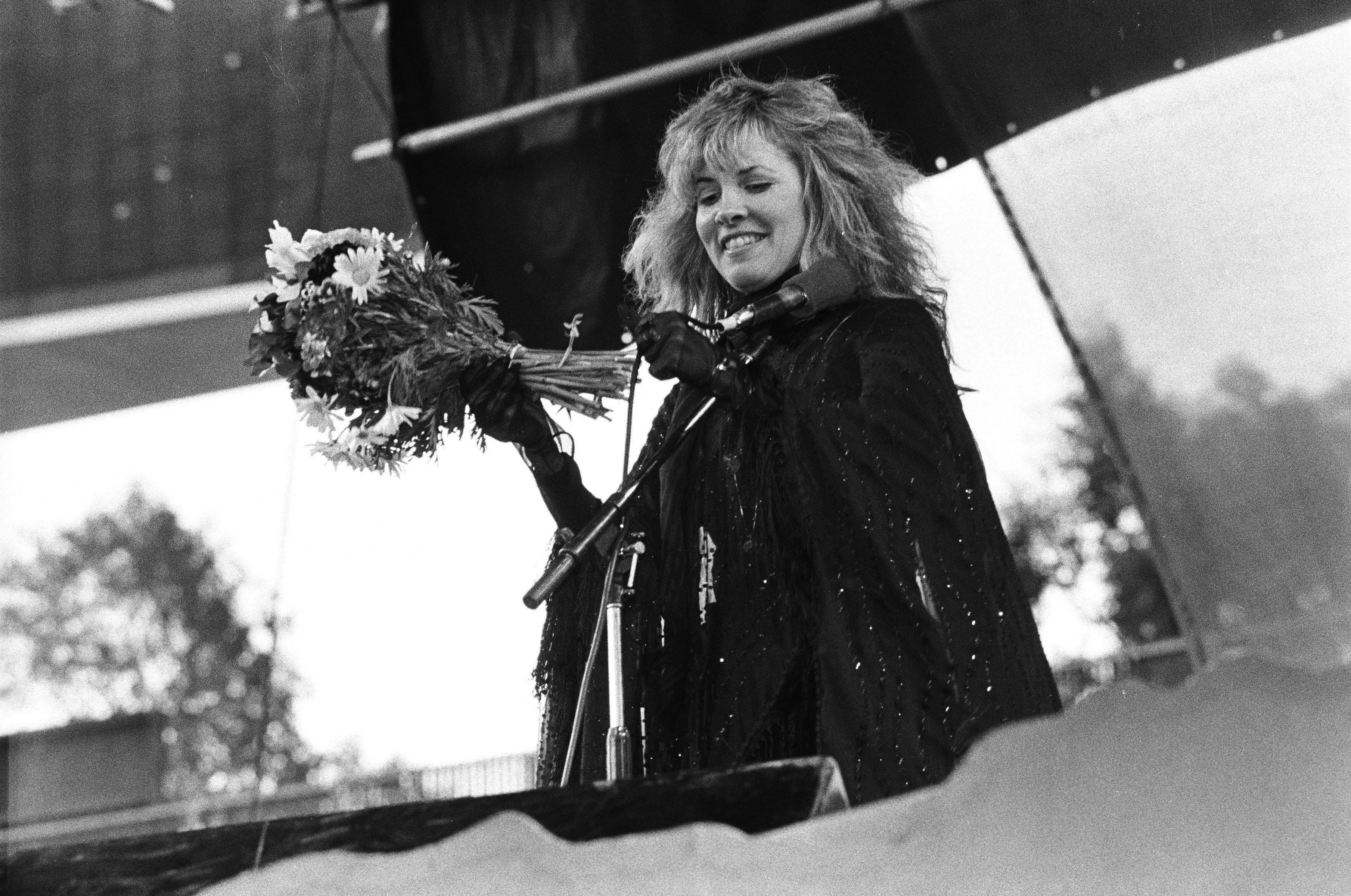 When she was young, Stevie Nicks' family moved frequently
Nicks was born in Arizona, but she never spent too much time in one place. Her father, who was climbing the corporate ladder, had to move frequently. As a result, Nicks spent her childhood in Arizona, California, Texas, New Mexico, and Utah.
Throughout all of this, Nicks showed an early proclivity for music. Her grandfather, who was a musician himself, taught a young Nicks to harmonize. He would sing songs and see if she could pick up the harmony.
"It was complicated for a child but she could do it," Stephen Davis wrote in Gold Dust Woman: The Biography of Stevie Nicks. "He could tell Stevie was a gifted harmony singer." 
Eventually, the pair began performing together at saloons. 
The Fleetwood Mac artist likes to say she was kicked out of school
Though Nicks' grandfather wanted to take the act on the road, Nicks' parents refused. Instead, they sent her to school, where she described herself as a good girl.
"If you were going out with somebody, you went to a movie and you came home and parked in the driveway, and you made out in a very not-a-big-deal way, and then you came in," she explained to Rolling Stone. 
Nicks was also notably shy as a child. Though she happily performed with her grandfather, she didn't like getting in front of a crowd.
"Barbara had an inkling that adorable Stevie could be an actress or even a movie star and kept pushing acting lessons, although Stevie, who was naturally shy, told her mother not to," Davis wrote. 
Eventually, her quiet nature resulted in her freezing during a performance. Despite this, Nicks likes to say that she was kicked out of Catholic school. While showing a photo of her younger self to Rolling Stone, she mentioned this.
"This is me in third grade," she said, "right before getting kicked out of Catholic school."
Eventually, though, she walked back her claim. She explained to Rolling Stone that her parents let her quit, but she "clearly prefers the version where she's expelled."
Does Stevie Nicks have children?
Nicks explained that at a certain point in her career, she made a decision not to have children.
"It's a decision I made, to not get married and have children because I want to always be free to follow my art wherever it takes me," she told The Guardian.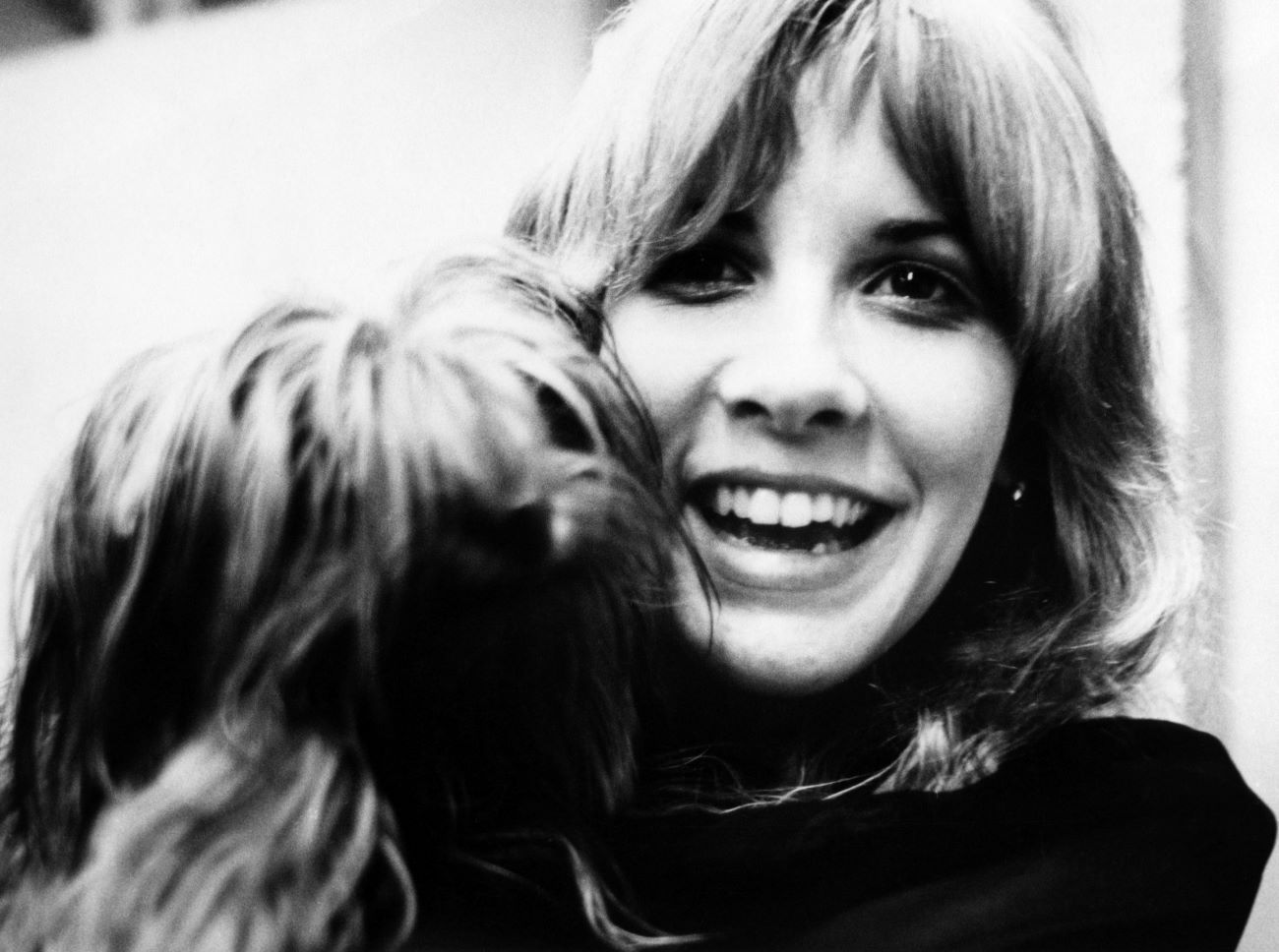 Still, she has many goddaughters who she spoils with gifts. Nicks also explained that she has her dog to take care of.
"I have a Yorkie Chinese crested dog," she said. "I'm happy with that."