Stevie Nicks Made an Expensive Vow After Joining Fleetwood Mac
When Stevie Nicks began making money in Fleetwood Mac, she made a decision about any future spending. Here's what she promised herself.
In the years before joining Fleetwood Mac, Stevie Nicks and Lindsey Buckingham struggled to make ends meet. While writing and recording music, Nicks also had to work long hours in outside jobs. When she joined the band, Nicks began making more money than she ever had. At that moment, she made a promise to herself about spending money.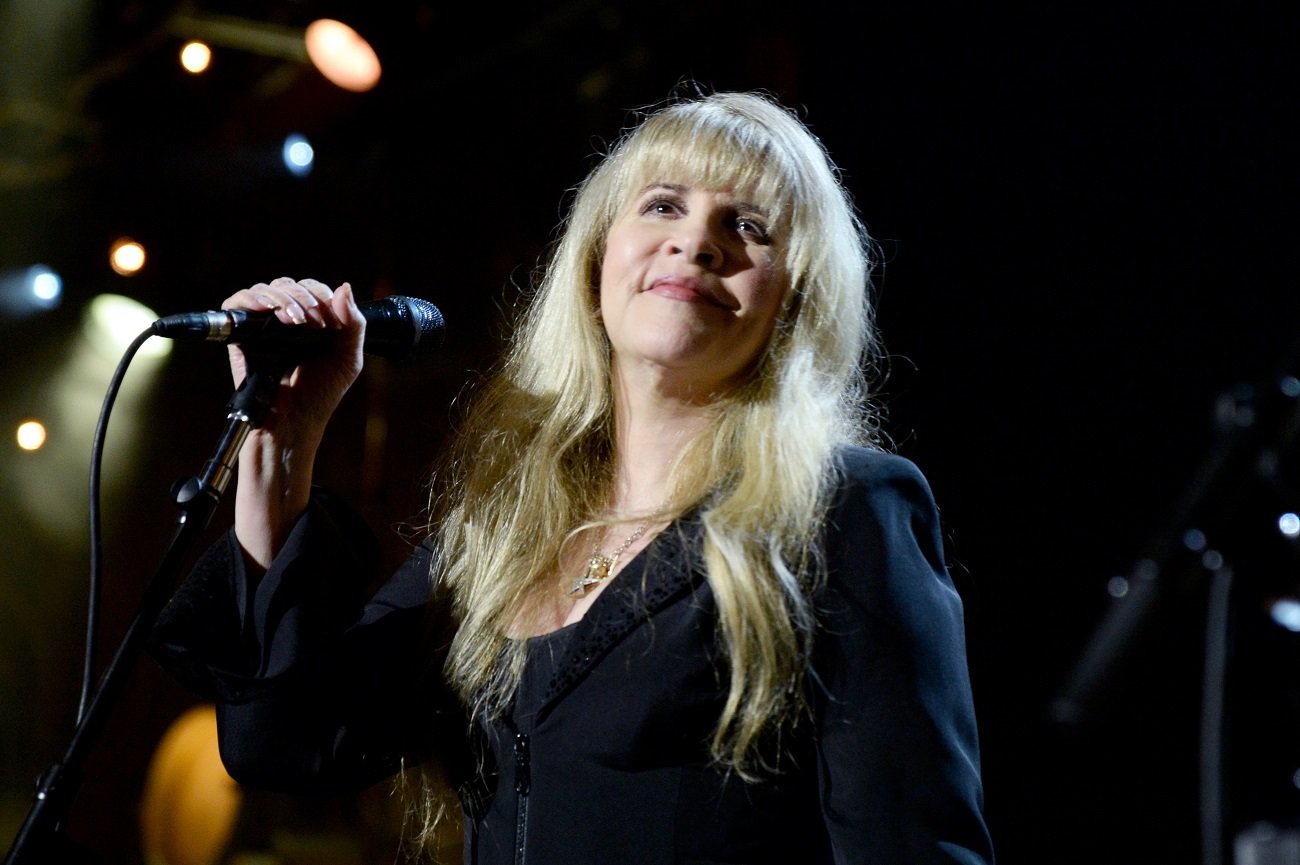 Stevie Nicks worked hard in waitressing jobs before joining Fleetwood Mac
Buckingham and Nicks had high hopes when they moved to Los Angeles. They had a record deal and worked with talented musicians on their debut album. All of these dreams crumbled when their label dropped them after their album flopped. 
"Lindsey went back to writing his angst-laden songs [like "So Afraid"], and I went back to being a waitress: 'Can I get you anything? More coffee? Some cake?'" Nicks said in the book Gold Dust Woman: The Biography of Stevie Nicks by Stephen Davis. "I was all right with that — I didn't mind being a waitress — but we couldn't believe it! We thought we had made it! Famous people played on our record! We were living the highlife! We were stunned!"
When they received an invitation to join Fleetwood Mac, Buckingham wasn't sure if they should join. Nicks put her foot down.
"I said, 'Lindsey, we're starving to death here. If we don't like them we can always leave.'"
She made a promise to herself when she joined the band
After joining the band, Nicks and Buckingham immediately began receiving a salary of $200 a week. The band also paid some of their back rent. The money quickly soothed some of the relationship problems between Nicks and Buckingham.
"We were breaking up, Lindsey and me, when Fleetwood Mac asked us to join," Nicks said. "But then I got an apartment on Hollywood Boulevard and he moved back in with me, and we kind of put our relationship back together. Things were better between us. We weren't fighting about money, we had a really nice place, and we were going to work with these hysterically funny English people every day, making great music." 
Nicks explained that she barely knew what to do with their newfound wealth.
"We got paid in cash, two hundred dollars a week for each of us, so I had hundred dollar bills everywhere," she explained. "And since we hadn't spent any money in five years, we didn't even know how to spend money. I was putting hundred dollar bills through the wash and then finding them all crumpled and bleached out, and then hanging them on the line with the rest of our stuff."
She made a promise to herself with regards to money.
"I said, 'That's it. I'm never looking at another price tag again,'" she said. "And I meant it."
What is Stevie Nicks' net worth?
After nearly five decades in the band, Nicks is now making far more than $200 a week. Fleetwood Mac released multiple successful albums, and Nicks has also forged her own path in her solo career. Currently, she has an estimated net worth of $120 million.