Stevie Nicks Made Heart Disease Research Her 'Cause' Because of Her Parents
Stevie Nicks has spoken about how important her parents were to her and the valuable lessons she learned from them. As a way to give back, she dedicated herself to helping raise money for heart disease research, a cause that was near and dear to the Nicks family. She explained why she became involved with this cause.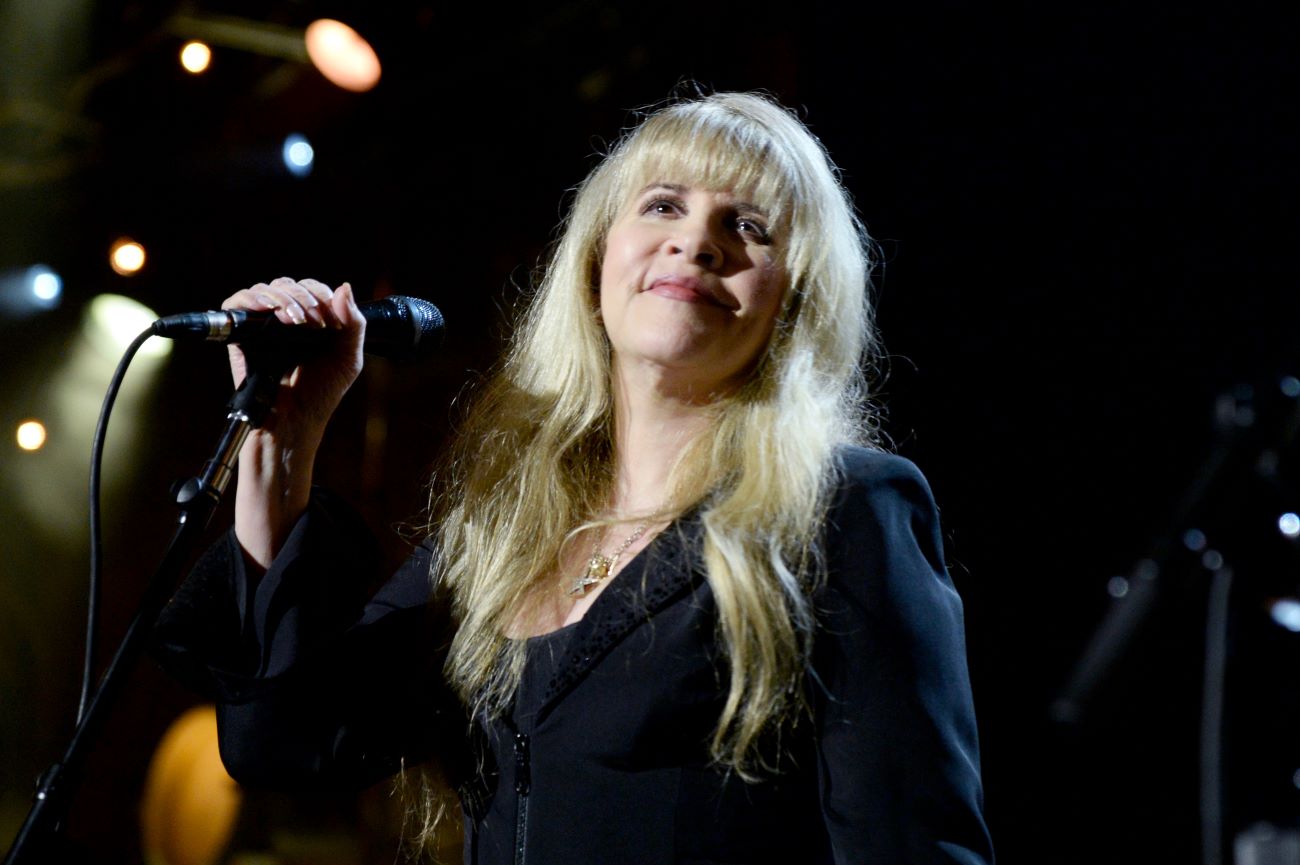 Stevie Nicks' father had open-heart surgery before she joined Fleetwood Mac
Before Nicks joined Fleetwood Mac, she received a phone call explaining that her father had to undergo emergency open-heart surgery. She and her brother rushed to see him in Minnesota, where the operation would take place.
"In the six or seven hours it took us to get there, I thought about my dad and the possibility that he might not live through that operation," she told Rolling Stone. "I can't tell you how I felt."
Once she arrived, she awaited news with her family.
"We had to sit in a somber gray corridor for ten hours and wait to be told . . . we didn't know what," she explained. "When I went and saw him, well, my dad's not a complainer, he's real strong, and he looked up at me and said, 'I'm in so much pain!' I couldn't do anything, so I went out and looked for lip gloss or something …"
She shared that from this moment on, she was "never, ever the same."
The singer helped raise money for heart disease research
Nicks' father was the International Council Chairman of the Arizona Heart Institute Foundation and helped fund research and education. Nicks used her fame to help the foundation raise money. She performed multiple benefit concerts, bringing famous friends like Sheryl Crow, Don Henley, and Lindsey Buckingham on stage with her.
"Everyone has to have a cause, and I figure this is mine," she told the Arizona Republic in 2000, per The Nicks Fix.
Both her parents had open-heart surgery, and her uncle and grandfather died from heart disease. The cause was deeply personal to her.
"I can really look at my mom and dad and all the other people I know that are their age and have had heart problems and say, 'That's not going to be me. I'm not going to be ill,'" she told Scottsdale Life, per The Nicks Fix. "So I'm really working at it. When I'm 70 I want to travel and have a great time. When you have anything that happens to your heart, it really slows you down so much. You don't come back the same. You are different. I don't want to have a heart attack."
Stevie Nicks dedicated herself to another cause and holds a record for it
Nicks also dedicated herself to visiting wounded combat veterans. She began visiting the veterans in 2004 and did it so regularly for the next five years that she holds a record. Per the Military Times, Nicks holds the record for the most hours spent over a five-year period visiting wounded service members.
After the first meeting with a wounded veteran, Nicks shared that she went back as frequently as possible. She described it as an action she takes immense pride in.
"This is something that I do by myself," she told ABC. "It's the thing I'm most proud of."