Stevie Nicks Made Only $1.50 an Hour Before Fleetwood Mac's Rise to Fame
Fleetwood Mac is arguably one of the best classic rock bands in history. They have given the world anthems such as Rhiannon, Go Your Way, and Dreams. Although the band members of Fleetwood Mac are thriving right now, things weren't always that way.
They had to do odd jobs to sustain themselves while still pursuing music. The lead vocalist Stevie Nicks even became a waitress to support herself. She earned $1.50 while working in a singles bar, but today, she is among the world's wealthiest rock and roll band members.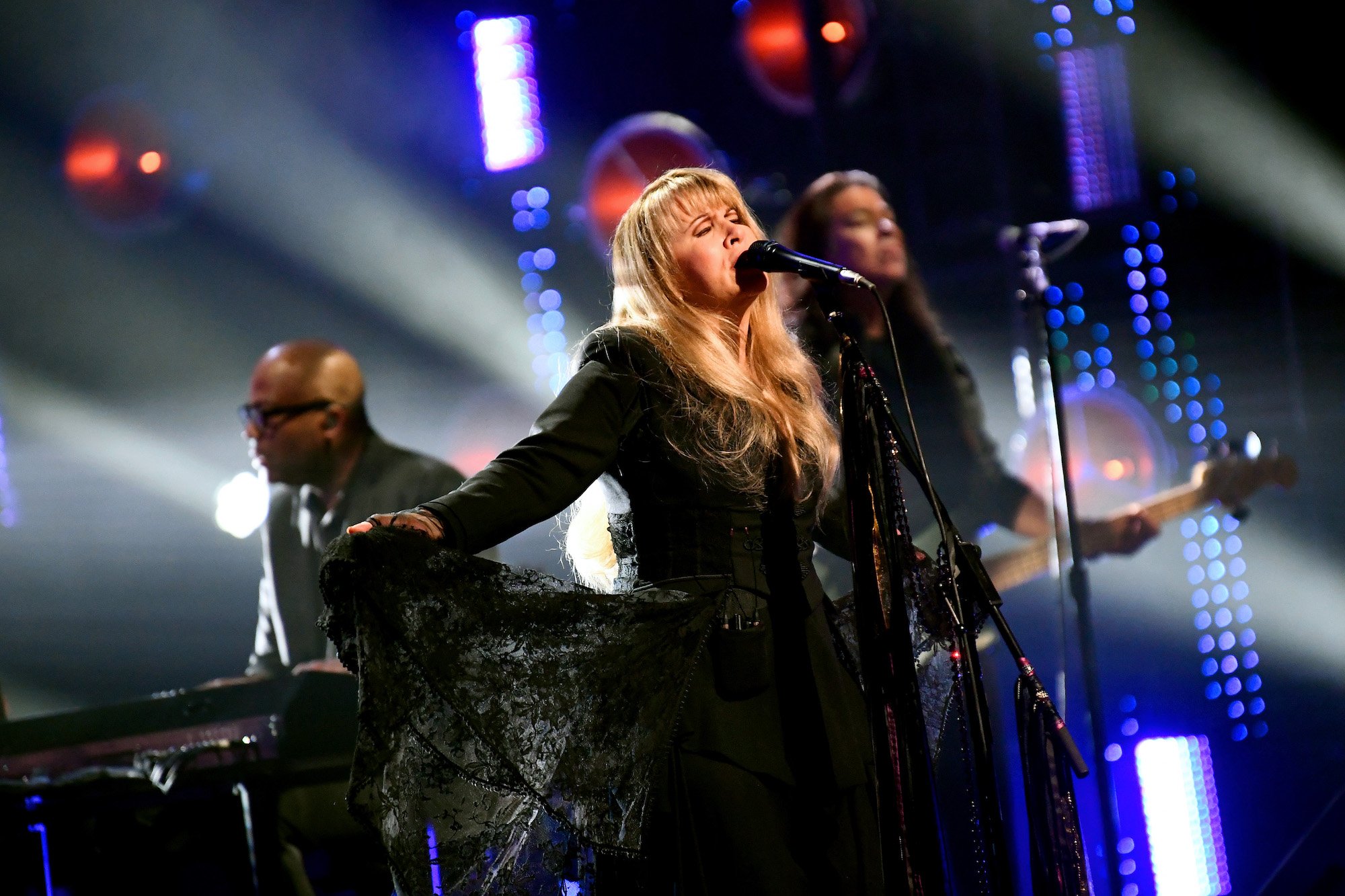 Who is Stevie Nicks?
Nicks was born on May 26, 1948, as Stephanie Nicks to Jess and Barbara Nicks. When she was growing up, Nicks' grandfather taught her how to sing duets. Nicks' mother was always overprotective and kept the young singer at home. She also fostered a love for fairy tales into the young Nicks.
Since her father was the Greyhound president, the family had to relocate a lot, and most of Nicks' childhood was spent on the road. She wrote her first song after receiving a Goya guitar for her 16th birthday. Nicks attended the Arcadia High School in California, where she joined a folk-rock group called the Changing Times.
During Nicks' senior year at Menlo-Atherton high school, she met Lindsey Buckingham. She was mesmerized after watching him play California Dreaming. Buckingham had a band, but two of its musicians had left for college, and he was looking for replacements. He then asked Nicks to join the band as the lead singer.
The two bandmates and future romantic partners both attended San Jose State University. Nicks majored in speech communication and had hoped to pursue a career as an English teacher. She, however, dropped out to become a musician with her father's blessing.
Joining Fleetwood Mac and having a flourishing career
Fleetwood Mac was formed in 1967, and it consisted primarily of three members. The members were drummer Mick Fleetwood, and guitarists Jeremy Spencer and Peter Green. As they continued to perform, the band expanded to include other artists such as Christine and John McVie.
Fleetwood Mac's band members were scouting for a new lead guitarist when they found Buckingham. He agreed to join the group under the condition that Nicks come with him. Nicks and Buckingham joined the band in 1974 and brought a more pop-rock sound to the band.
In 1976, the band released a titular album that broke charts in the United States. The group's second album after Nicks and Buckingham's arrival was called Rumours. The album had four Top 10 singles and was at the top for 31 weeks. The song did so well that it even won a Grammy Award in 1978 for Album of the Year.
When Nicks was working with Buckingham in Fritz, she curtain-raised for stars such as Jimi Hendrix. She, however, enjoyed far much more success with Fleetwood Mac.
Nicks made $1.50 working as a waitress to help Buckingham continue with his career
After Nicks dropped out of college, she joined Buckingham as his group's lead vocalist. Within the first year of Nicks' arrival to the group, the band was already touring and headlining for significant acts. However, Fritz was unable to land a record deal, and the band ended up splitting. Nicks and Buckingham formed a two-person group called Buckingham-Nicks. However, the duo's record label dropped them, and the two had to find alternative means to support themselves while still pursuing music.
Nicks ended up landing a waitressing job at a Beverly Hills bar called Clementine's for an hourly wage of $1.50, according to Marie Claire. The eccentric singer believed that Buckingham shouldn't have to work. Nicks wanted him to perfect his music, and she would provide the rest.
Although Nicks once struggled to make a living, she has since made a name for herself with Fleetwood Mac. Today she is known for her distinctive voice and symbolic lyrics. Many singers have credited her as an influence on their music. Nicks is currently worth around $85 million, which is a far cry from the amount she was making waitressing at the singles bar in Beverly Hills.