Stevie Nicks 'Met Someone Else' Long Before Her Breakup From Lindsey Buckingham
Stevie Nicks and Lindsey Buckingham's relationship was practically over before they joined Fleetwood Mac. Nicks said that she had met someone else.
TL;DR:
Stevie Nicks said Lindsey Buckingham had a controlling nature that she didn't like.
The Fleetwood Mac singer became interested in someone else while still dating Buckingham.
Stevie Nicks and Lindsey Buckingham eventually realized their relationship wasn't working.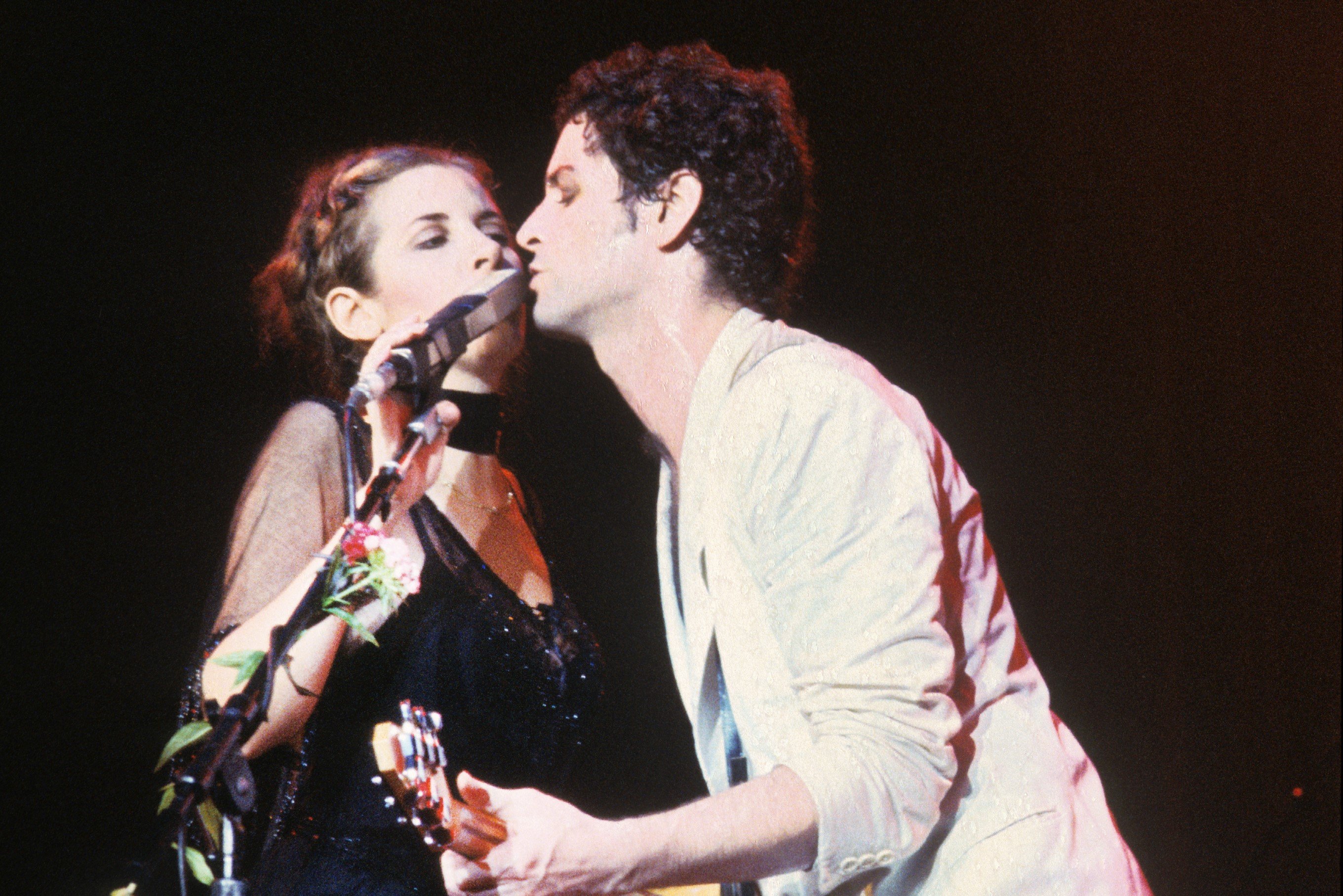 Fans of Fleetwood Mac are well versed in the soap opera that is Stevie Nicks and Lindsey Buckingham's relationship. The pair met as high schoolers, fell in love, and have feuded to varying degrees of intensity since their breakup in the 1970s. Though they stayed together into their Fleetwood Mac years, they went through a particularly rough patch just before they hit it big. Nicks explained that during this time, she grew interested in someone else.
Stevie Nicks and Lindsey Buckingham's relationship was struggling for a while
Though they met in high school, Nick and Buckingham didn't start dating until several years after graduation. After working in a band together, they decided to try to make it as a duo. While splitting off from the rest of their group, they became a couple. Nicks said she immediately became aware of problems in their relationship.
"From the very beginning, Lindsey was very controlling and very possessive," she told Rolling Stone. "And after hearing all of the stories from my mother and how independent she was and how independent she made me, I was never very good with possessive people or with controlling people."
As they struggled to make it work as musicians, Nicks worked restaurant and cleaning jobs while Buckingham stayed home.
"We were broke and starving," she told Rolling Stone, per the book Gold Dust Woman: The Biography of Stevie Nicks by Stephen Davis. "I was cleaning the house of our producer for fifty dollars a week. I come home with my big Hoover vacuum cleaner, my Ajax, my toilet brush, my cleaning shoes on. And Lindsey has managed to have some idiot send him eleven ounces of opiated hash. He and all his friends are in a circle on the floor."
She shared that she met someone else while they were still dating
Though Nicks and Buckingham released an album, it was a commercial flop, and their label dropped them. Nicks said this was a low point for her music career and her relationship. She said that she latched onto Joni Mitchell's Court and Spark album during this time.
"This was one of those albums that I lay on the floor and listened to for three days straight," she said. "Lindsey and I were coming to the end of our relationship, and I'd met someone else. So I latched on to the title track, which is about a new relationship that doesn't last."
Though Nicks doesn't say who she was involved with, it's clear that the relationship didn't last. When Mick Fleetwood invited Nicks and Buckingham to join Fleetwood Mac, Nicks knew that she had to fix her relationship.
"I'm sick of being a waitress," Nicks told Buckingham. "We are joining Fleetwood Mac, and we are going to be great!"
Stevie Nicks and Lindsey Buckingham broke up while in Fleetwood Mac
Nicks and Buckingham did find success in Fleetwood Mac, but their rocky relationship fell apart entirely while recording their second album with the band. Buckingham said he was surprised they remained together for as long as they did.
"It was a little lonely there for a while," he told Rolling Stone in 1977. "The thought of being on my own really terrified me. But then I realized being alone is really a cleansing thing … as I began to feel myself becoming more myself again. I'm surprised we lasted as long as we did."