Stevie Nicks' Mom Said a Young Nicks Would Have 'Killed' for Her Baby Brother
As the oldest sibling, Stevie Nicks spent a brief period of time when she was young as the only sibling. When her baby brother, Christopher, was born, she wasn't exactly thrilled. As she grew older, though, she became fiercely protective of her younger sibling. Her mother shared that Nicks would have done anything to protect him. As they grew up, the siblings only grew closer.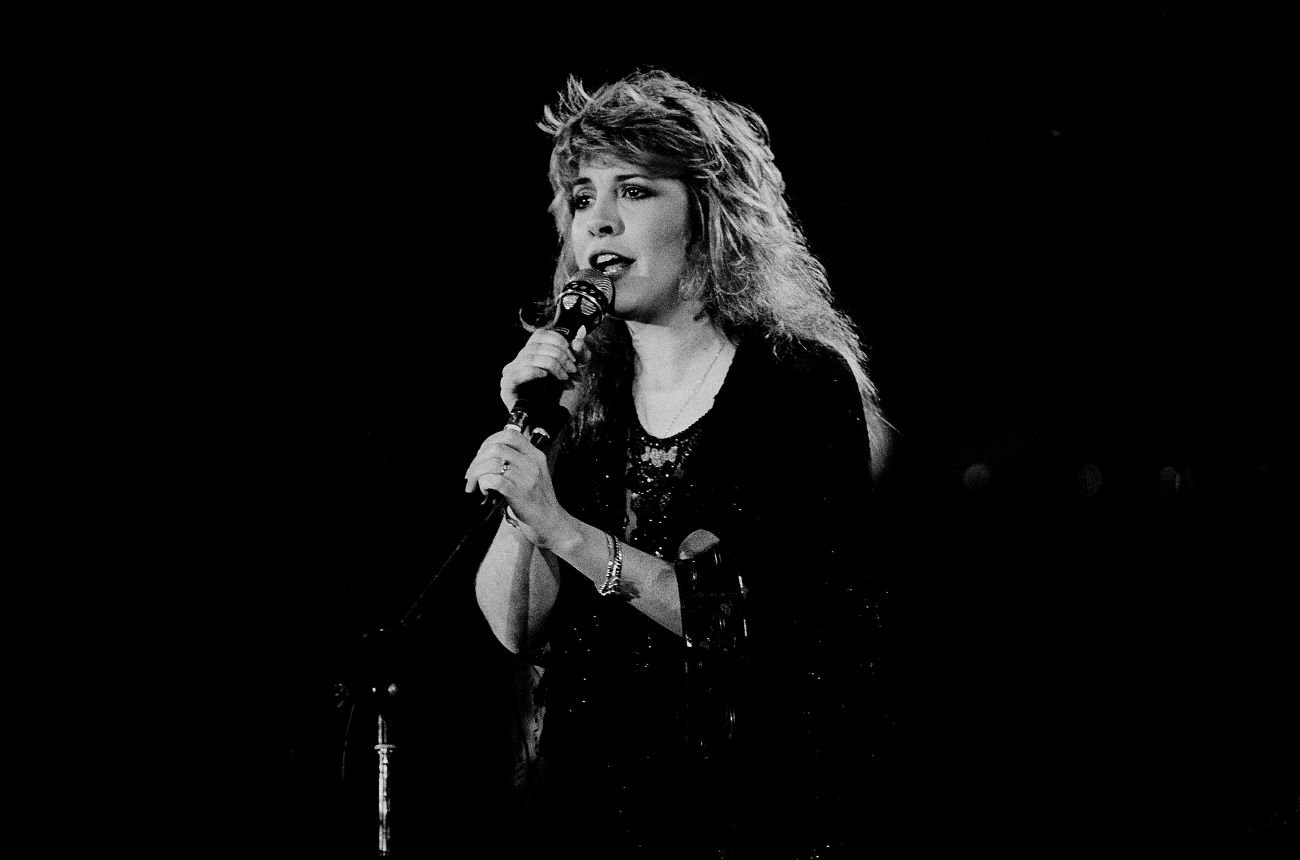 Stevie Nicks did not like her younger brother at first
As a child, Nicks knew that she wanted to be a performer. She'd spent time singing in bars with her grandfather and knew that music would always be a part of her life. She also adopted a stereotypical "diva" attitude and said that she was "out of control." When her parents welcomed Christopher, they hoped that the younger sibling would help tame Nicks. Ultimately, this didn't work.
"I hated Chris," she said, per the book Stevie Nicks: Visions, Dreams, and Rumours by Zoë Howe. "I would pull his hair and kick him … I'll be apologizing to him for the rest of my life."
She wasn't her brother's biggest fan, but she liked him enough to pull him into her dance performances. In exchange for dressing up and dancing with her, Nicks paid Christopher 50 cents.
Her mom said Nicks became very protective of her sibling
As the siblings grew older, their relationship changed. The family often moved for Nicks' father's job, so the children had difficulty keeping friends. Nicks' mother, Barbara, explained that this made the family even closer.
"We've always been close, and I think that had something to do with it," Barbara told the Arizona Republic in 1997, per The Nicks Fix. "Stevie would have killed for her baby brother. She was so protective."
By the time Nicks was an adult in Fleetwood Mac, the siblings were good friends. She brought him to band events and parties, and he began working for her to design merchandise.
Stevie Nicks dedicated an Arizona concert to her brother
In 1981, Nicks built a home in Paradise Valley, Arizona. The Fleetwood Mac artist was born in Phoenix and returned as she always felt it was where her roots lay. She shared the home with her brother Christopher and his wife and daughter.
At a concert in the state, Nicks dedicated the song "Landslide," and then eventually the entire show, to Christopher.
"More than Oakland or San Jose, this actually is my home," she said, per AZ Central. "I was born here in 1948. So I lived here and I loved it and I had a house here for a long, long time and my parents, and I wrote a lot of songs here … So I would like to dedicate this song to someone who no matter what our problems are or how much we fight or what comes between us, he always has my back, my brother, Christopher Nicks."
RELATED: Stevie Nicks' Grandfather Taught Her to Sing Harmonies at Age 5