Stevie Nicks' Mother Warned Her About How Fleetwood Mac Paid Her and Lindsey Buckingham
Stevie Nicks' mother, Barbara, tried giving her daughter some advice on what to do after Fleetwood Mac started paying Nicks and Lindsey Buckingham.
Stevie Nicks and Lindsey Buckingham joined Fleetwood Mac in 1975. Suddenly, the then-couple were able to pay their bills, and Nicks was able to quit her side jobs. They started getting more money than they knew what to do with. However, Nicks' mother had to warn her daughter about what came next after earning so much cash.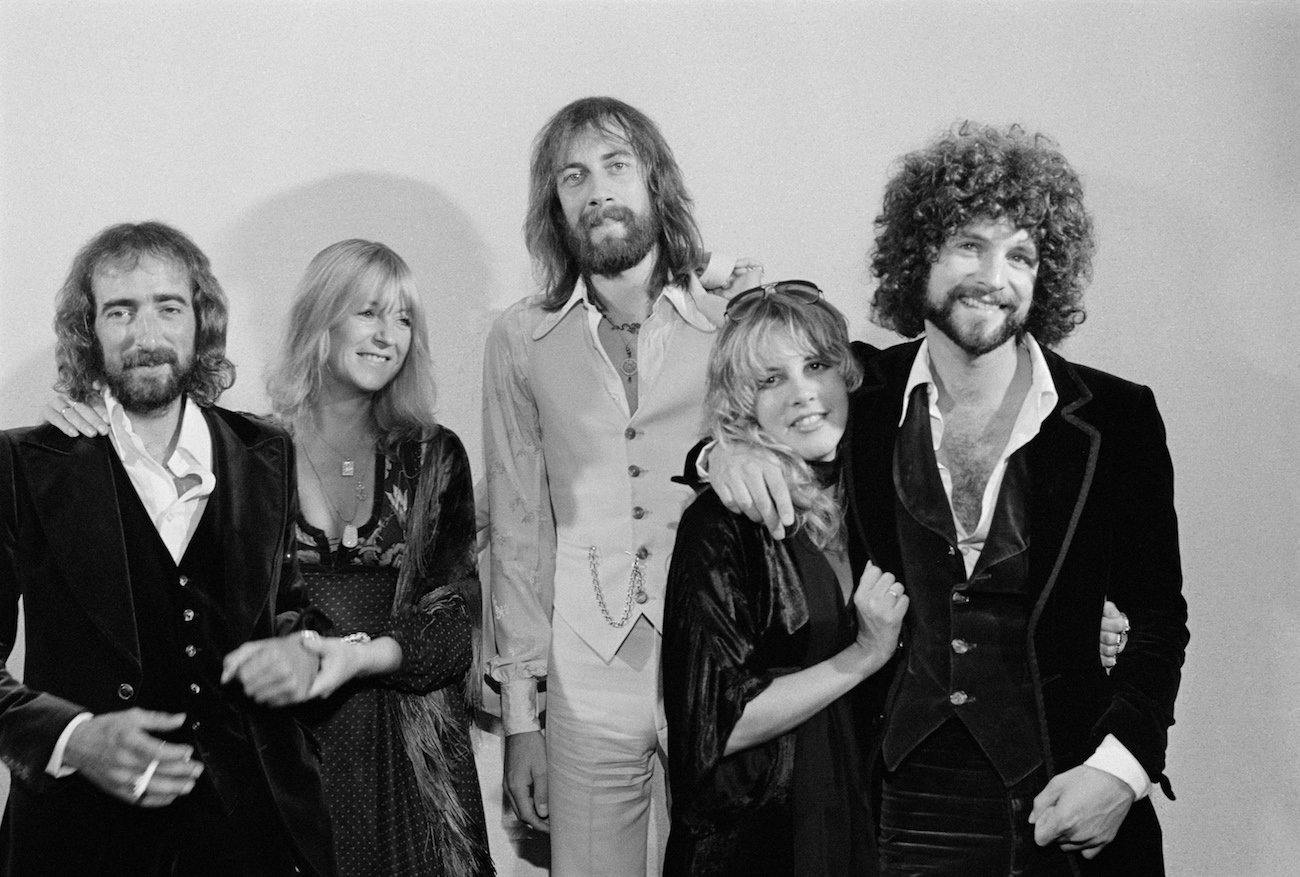 Stevie Nicks wanted to join Fleetwood Mac but Lindsey Buckingham didn't
On New Year's Eve night, Nicks and Buckingham got a call from Fleetwood Mac's drummer and co-founder, Mick Fleetwood. He wanted to know if they'd come for dinner and talk about joining the band. Nicks saw it as a sign. This was her chance to go big. However, Buckingham wasn't best pleased.
"Lindsey wasn't really — and he doesn't get mad at me for telling this, 'cause it's really the truth. He wasn't really all that excited about it. Because we had already started our second Buckingham Nicks record," Nicks told NPR.
Looking back, Nicks thinks that Buckingham regrets joining the band. At the time, Nicks didn't care what he thought. She pushed him to join because she was at her wit's end trying to provide for them.
"So I went and I said to him, you know, 'We need to go and meet these people. Because it's a great band, Lindsey. They have a great rhythm section. Christine's an amazing Hammond organ player. And you know what, we are starving to death and I have two waitress jobs and a cleaning lady job.
"'And I'm really tired of being super, super poor. I am, I'm tired of it. So we need to go. We need to meet these people and then make a decision. And you need to, like, be nice.'"
Nicks and Buckingham met with Fleetwood Mac and joined the band shortly after. It changed their lives forever.
Fleetwood Mac paid Nicks and Buckingham well but Nicks' mother had concerns
Things changed real fast for Nicks and Buckingham. They'd been living paycheck to paycheck. After joining Fleetwood Mac, the couple earned hundreds of dollars a week.
"We went immediately into rehearsal for about six weeks," Nicks told NPR. "And we got paid $200 apiece, which was $400 in total. Which was… we were so rich. $400 a week.
"Just hundred dollar bills were everywhere. And you know, for the first time in a long time we could actually go into a store and buy something. So it was totally cool. And then we actually went into recording. And then we got paid. At this point we were still hired hands. We didn't really look at it that way, but actually were."
However, Nicks' mother was concerned about all the money her daughter and Buckingham hoarded.
"My mom was like, 'So what do you do when they give you the $400 apiece?' … And I'm going, 'We just sign and initial.' And my very financially oriented mother is like, 'Well, you know there's taxes and stuff. And you can't just like take that money.' And I'm like, 'I'm taking the money. Back off, mom.'"
The couple became millionaires shortly after
Nicks and Buckingham quickly became millionaires after recording their first album with Fleetwood Mac.
"So anyway, we started, then we were making $800 a week, together, while we were recording," Nicks continued. "So we were really rolling in the dough at that point. And so we make this record in exactly three months. We were very, very focused and we were not indulgent.
"Because we, they weren't indulgent 'cause they needed this record. And we weren't indulgent because we had nothing. So we made this record. It came out in May. We hit the road in like June, and by September or October Lindsey and I, together, were a millionaire."
After that, Nicks made an expensive vow to herself; never look at a price tag again. Wonder what Nicks' mother thought of that.