Stevie Nicks: What's Her Net Worth, and What Are Her Most Popular Songs?
Several factors help make Stevie Nicks a rich woman, and her net worth is very impressive. Let's take a look at her fortune and some of her most popular songs.
If you're a music fan, you probably associate Stevie Nicks with the constantly feuding band Fleetwood Mac. The group is one of the 1970s and 1980s musicians still making music, but we're here to discuss Nicks on her own merits. Thanks to her long-running successful solo career, she earned a groundbreaking spot in the Rock and Roll Hall of Fame class of 2019. Let's take a look at Stevie Nicks' net worth, her most popular hits, and her complicated love life.
How long has Stevie Nicks been making music?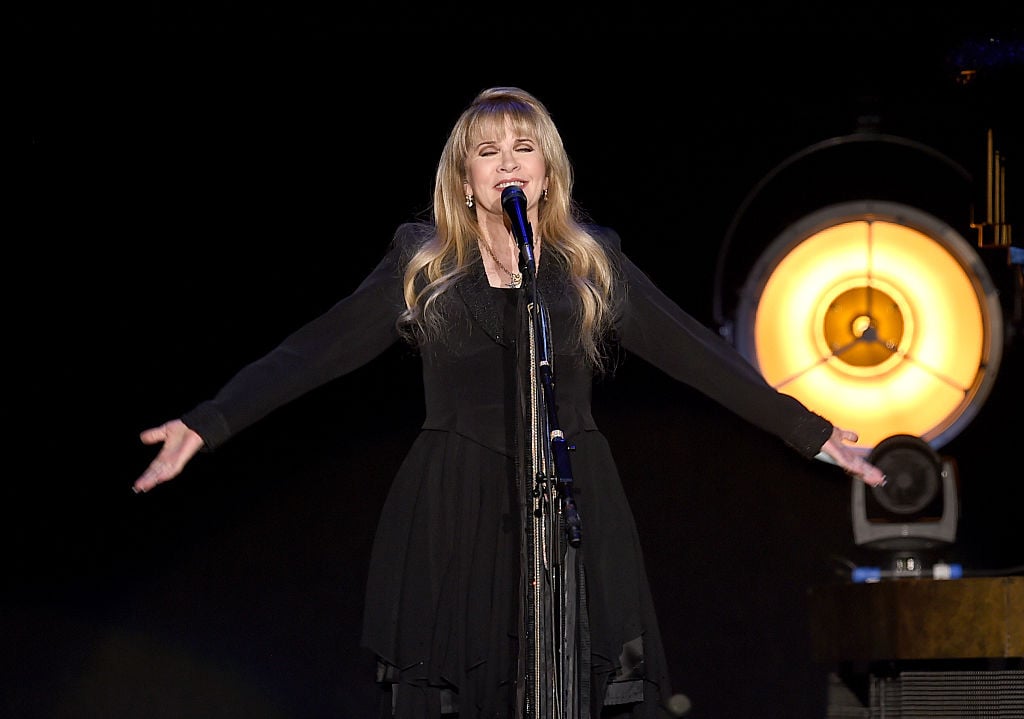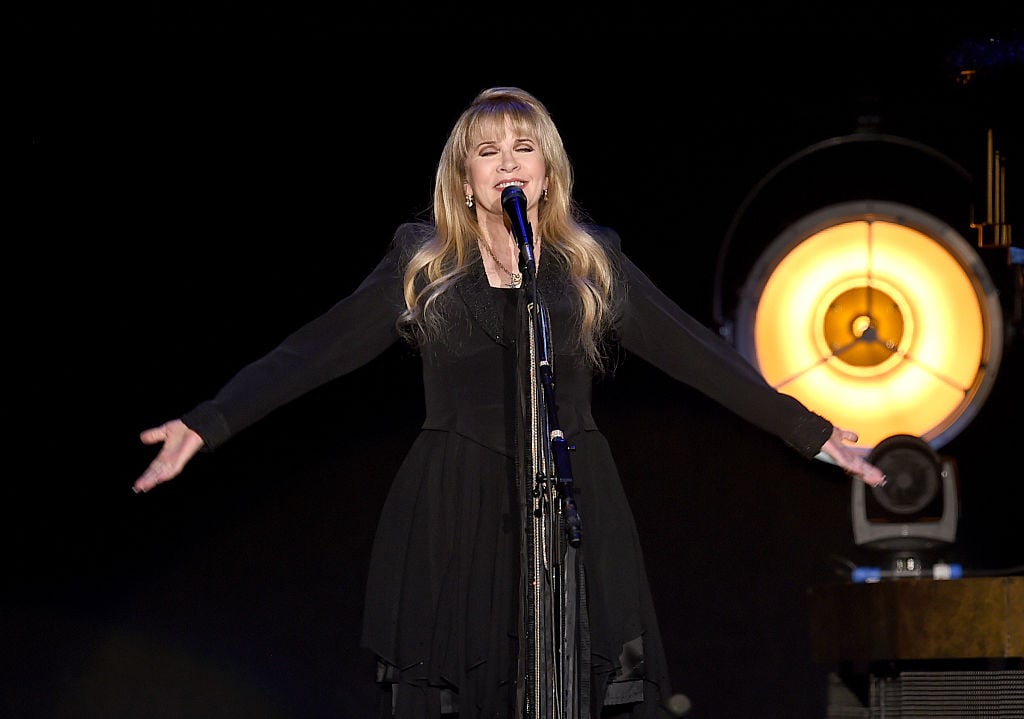 Born in Phoenix in 1948, it didn't take Stevie Nicks long to show her musical side. Her grandfather made her a guitar, and by the time she was five she was playing with him at local gigs, according to Biography.
After her family moved to Palo Alto, California in the mid-1960s, she immediately started making music with high school classmate Lindsey Buckingham. Nicks and Buckingham played in the band Fritz from 1966 to 1971, released an album on their own in 1973, and joined Fleetwood Mac in 1975.
Nicks released her first solo album, Bella Donna, in 1981.
Stevie Nicks, Rock and Roll Hall of Fame member
Stevie Nicks already has a spot in the Rock and Roll Hall of Fame as a member of Fleetwood Mac, but her induction as a solo artist is groundbreaking. The Hall of Fame has 23 musicians who performed with two different acts, but Stevie Nicks is the first woman to achieve the feat, according to Billboard.
What is Stevie Nicks' net worth?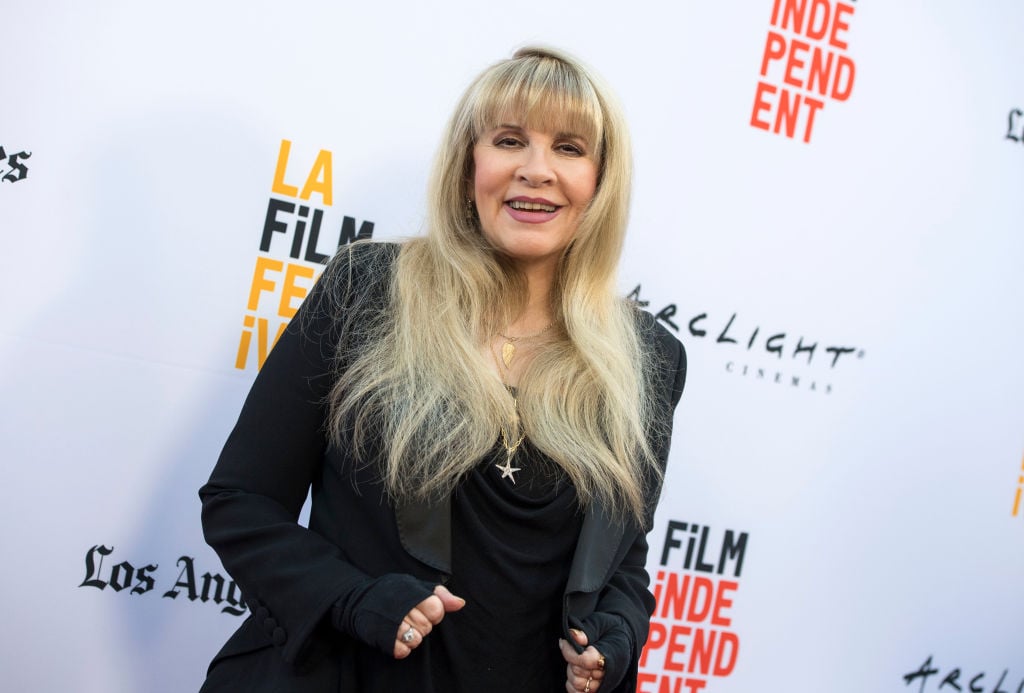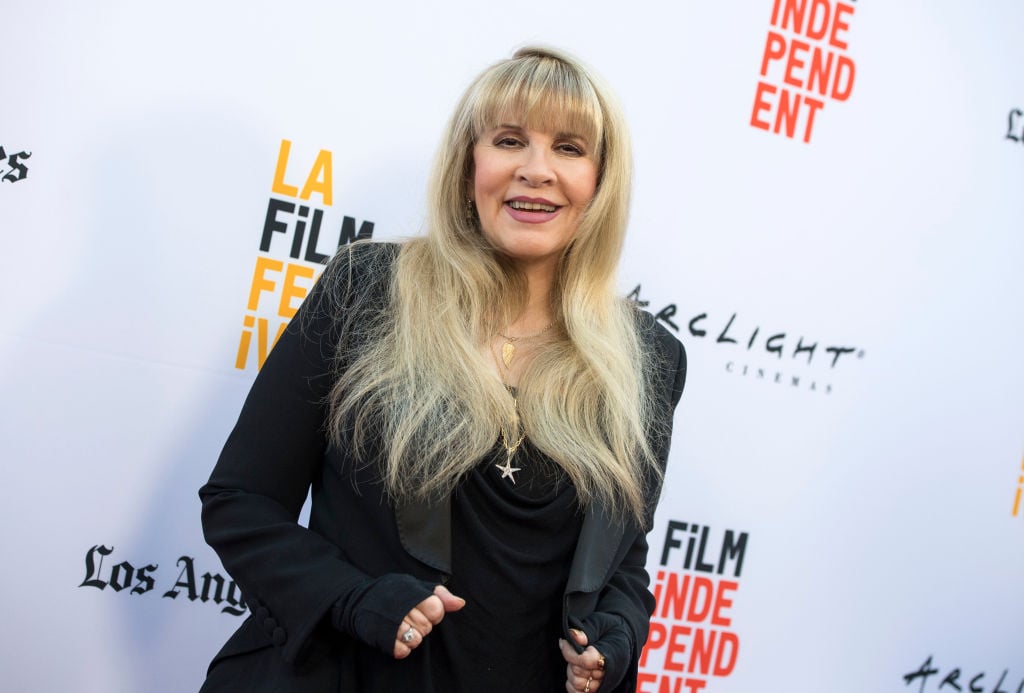 Several factors help make Stevie Nicks a rich woman.
First, there's her longevity. She hardly stopped recording, performing, or touring since 1966.
Also, joining one of the most popular bands of all time (Fleetwood Mac) and contributing to its crowning achievement (the album Rumours), doesn't hurt. The group remains popular. When it reunited for a 1997 tour, it earned $36 million.
Finally, Nicks' solo work is nothing to shake a stick at. Her first four solo albums from the 1980s and a greatest hits collection all went platinum, and she earned more than $1 million from each one, according to The Richest.
When you put it all together, Stevie Nicks has a fortune estimated at $75 million, according to Celebrity Net Worth.
What are her most popular songs?
Fleetwood Mac has just one No. 1 song to its name, and Stevie Nicks wrote it. "Dreams" from the album Rumours topped Billboard in June 1977 and spent 19 weeks on the charts.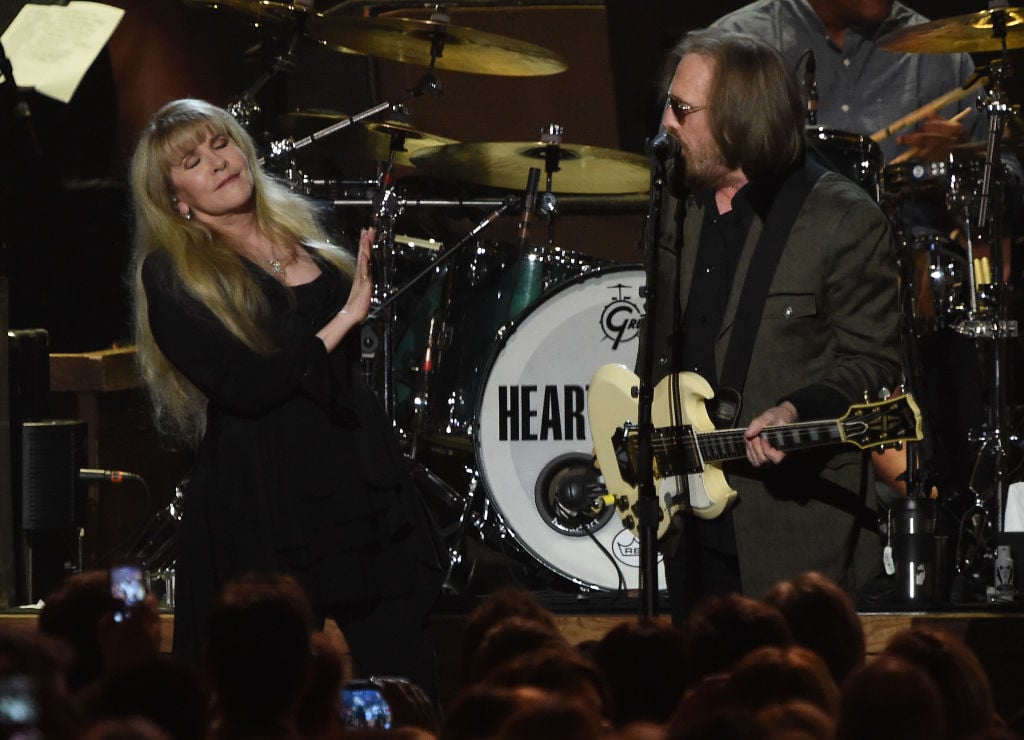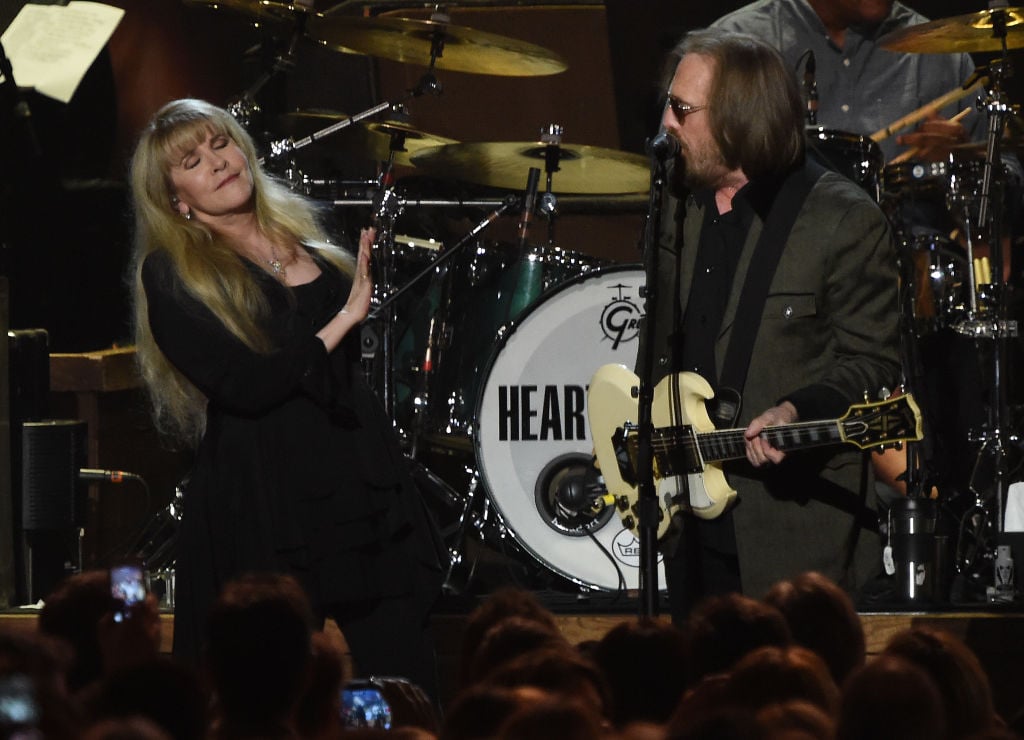 However, Stevie Nicks has plenty of solid solo songs, too. Whether or not she's fronting Fleetwood Mac or flying solo, Nicks is one of the best frontmen or women in rock and roll history.
"Stop Draggin' My Heart Around," which she recorded with Tom Petty and The Heartbreakers for 1981's Bella Donna, hit No. 1 in September 1981. "Leather and Lace" from the same album went to No. 2 early in 1982, according to Billboard.
"Stand Back," from 1983's The Wild Heart, and "Talk to Me," from 1985's Rock a Little, were top five on the charts.
Nicks' signature song, however, is another one from Bella Donna. Rocker "Edge of Seventeen" peaked at No. 11 on the charts, but it's a song fans love.
Is Stevie Nicks married?
Even though she's had several high-profile relationships, Stevie Nicks walked down the aisle just one time. She married Kim Anderson, her best friend Robin Anderson's husband, shortly after Robin died in 1983. The union lasted three months.
Aside from that, Nicks dated Buckingham and Fleetwood Mac drummer Mick Fleetwood. She also had relationships with two members of The Eagles, Don Henley and Joe Walsh over the years, but music seems to be her main priority.
Check out The Cheat Sheet on Facebook!