Stevie Nicks Was 'Pissed Off' About Heart's Tell-All Book
In the 1980s, Stevie Nicks befriended Ann and Nancy Wilson of the band Heart. Decades later, the Wilson sisters published a book about their lives in the music industry. According to the two women, Nicks didn't like being mentioned in the tell-all memoir. Some of the anecdotes in the book reportedly showed a hard-partying side to Nicks that she wasn't comfortable sharing with the public. This may come as a surprise, though, as Nicks has always been open about her drug use in interviews.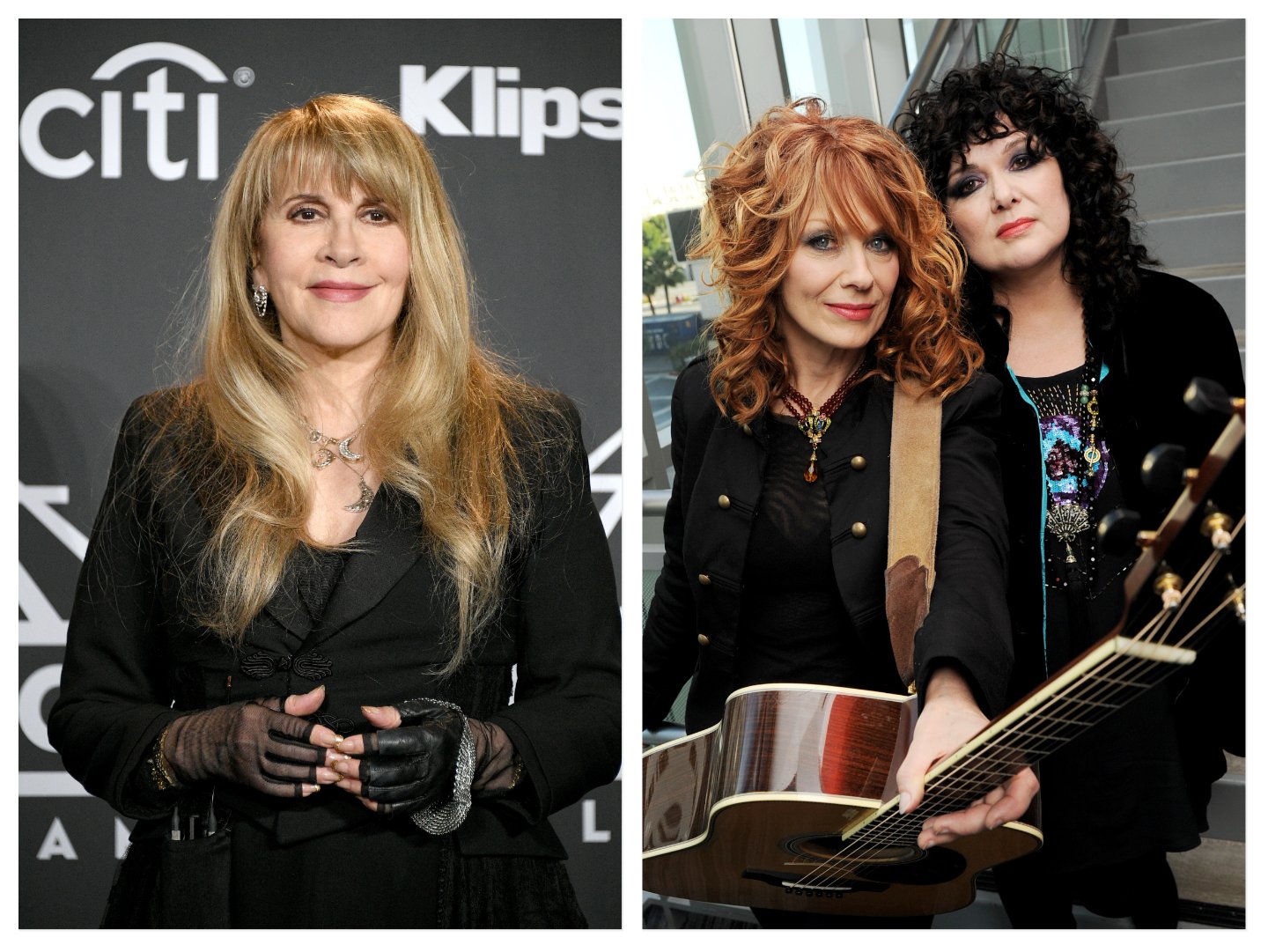 Stevie Nicks became good friends with Ann and Nancy Wilson of Heart
In the early 1980s, Nicks had cemented her place as one of the biggest musicians on the planet. She had one of the top-selling albums in the world with Fleetwood Mac and had established herself as a profitable solo artist. Around this time, she befriended Ann and Nancy Wilson.
"She came to one of our shows, and she and her girlfriend just sort of became part of our entourage, traveling with us," Nancy wrote in the book Kicking and Dreaming: A Story of Heart, Soul, and Rock and Roll. "She brought along a stack of fashion magazines, and her drawing books. We were partying hard that month, but Stevie, with her Courvoisier and blow, outdid us."
Stevie Nicks reportedly didn't appreciate an anecdote about her in Heart's biography
In Kicking and Dreaming, the Wilson sisters wrote about Nicks' drug use.
"When it came to drugs, though, we couldn't keep up with Stevie," Nancy wrote. "She had a system where she could do various substances, and then do other substances to help her sleep. We never knew how to do that, and, at some point, we had to leave to sleep."
After publishing Kicking and Dreaming in 2012, the Wilson sisters said that Nicks was not happy with them. She reportedly didn't like the section of the book that described her drug use.
"Stevie Nicks was really pissed off [about the book]," Ann told the Las Vegas Review-Journal in 2013. "She didn't like being outed as a person who would attend a rock party."
John Mellencamp was also reportedly upset by the way the book depicted him.
The Fleetwood Mac singer has often spoken about her past drug use
The revelation that Nicks was upset about her depiction in the book — especially when it came out as late as 2012 — may seem surprising. She has spoken extensively about her past drug use, particularly in more recent years. Nicks has detailed the years she used cocaine and, later, Klonopin.
"I was badly damaged by [cocaine]," she told Australian Women's Weekly in 2004, per The Nicks Fix. "Lindsey [Buckingham] did the least, but Christine [McVie], Mick [Fleetwood], and I did a bunch of it. Everybody was willing to give you stuff and tell you you'd like it. [The song] 'Gold Dust Woman' was about how we all love the ritual, the little bottle, the spoons, and the velvet bags. I really imagined it could take everything over, never imagining that it would overtake me."
How to get help: In the U.S., contact the Substance Abuse and Mental Health Services Administration helpline at 1-800-662-4357.
RELATED: Stevie Nicks Cringes Watching Old Fleetwood Mac Interviews: 'God, Could You Have Just Laid off the Blow for an Hour?'