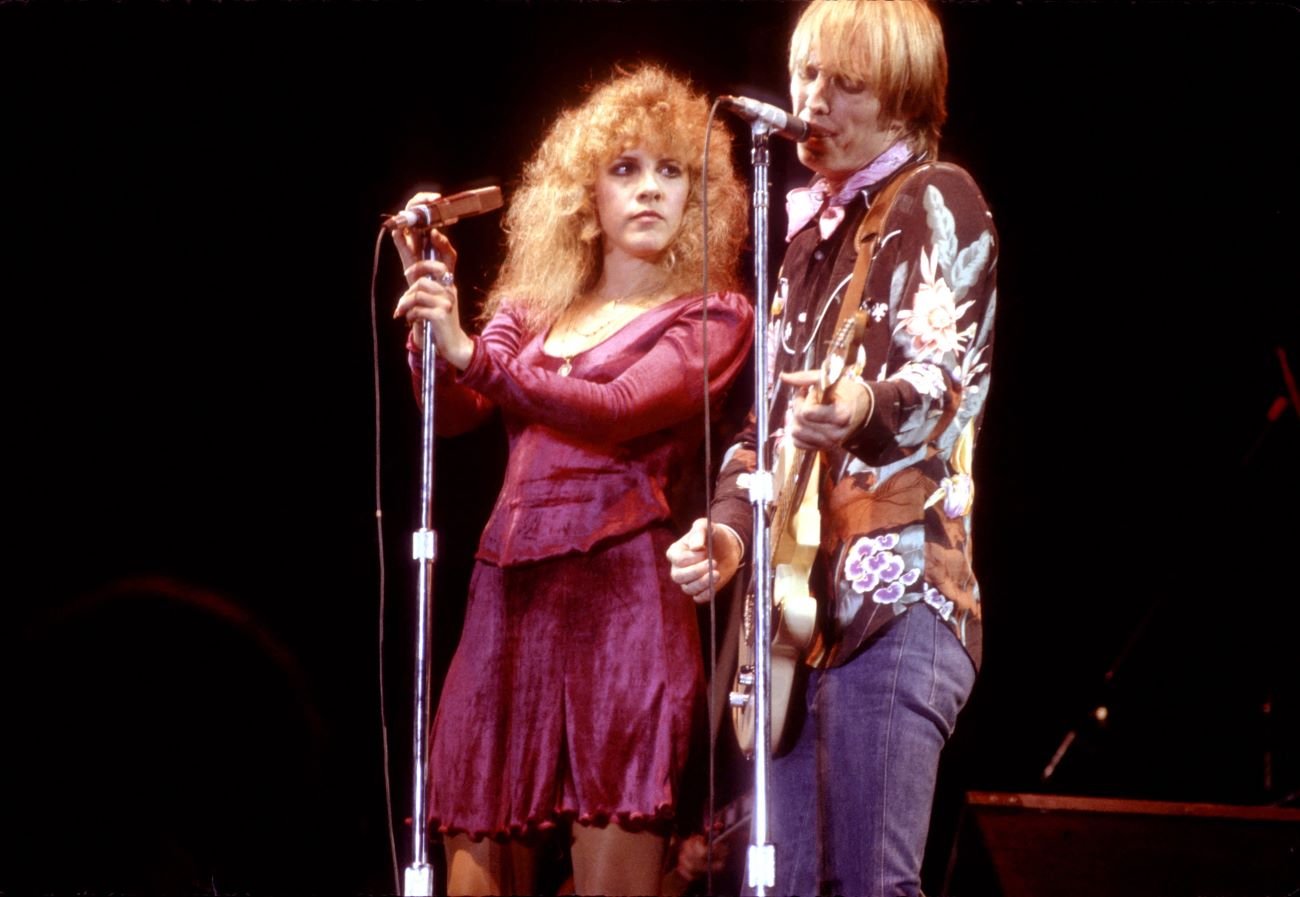 Stevie Nicks Was the Reason Tom Petty Went on Tour With Bob Dylan: 'You Can't Cancel on Bob F***ing Dylan'
Tom Petty loved Bob Dylan, but he didn't want to tour with him. It took Stevie Nicks to convince him to go on tour.
In the 1980s, Tom Petty had the opportunity of a lifetime to go on tour with Bob Dylan, but it took Stevie Nicks to convince him to do it. He was a fan of Dylan and had successfully performed with him before. Still, he balked at the idea of a tour. He revealed to Nicks that he would only go if his wife came along too. Because she wouldn't go with him, Nicks said she would tag along as his "sidekick."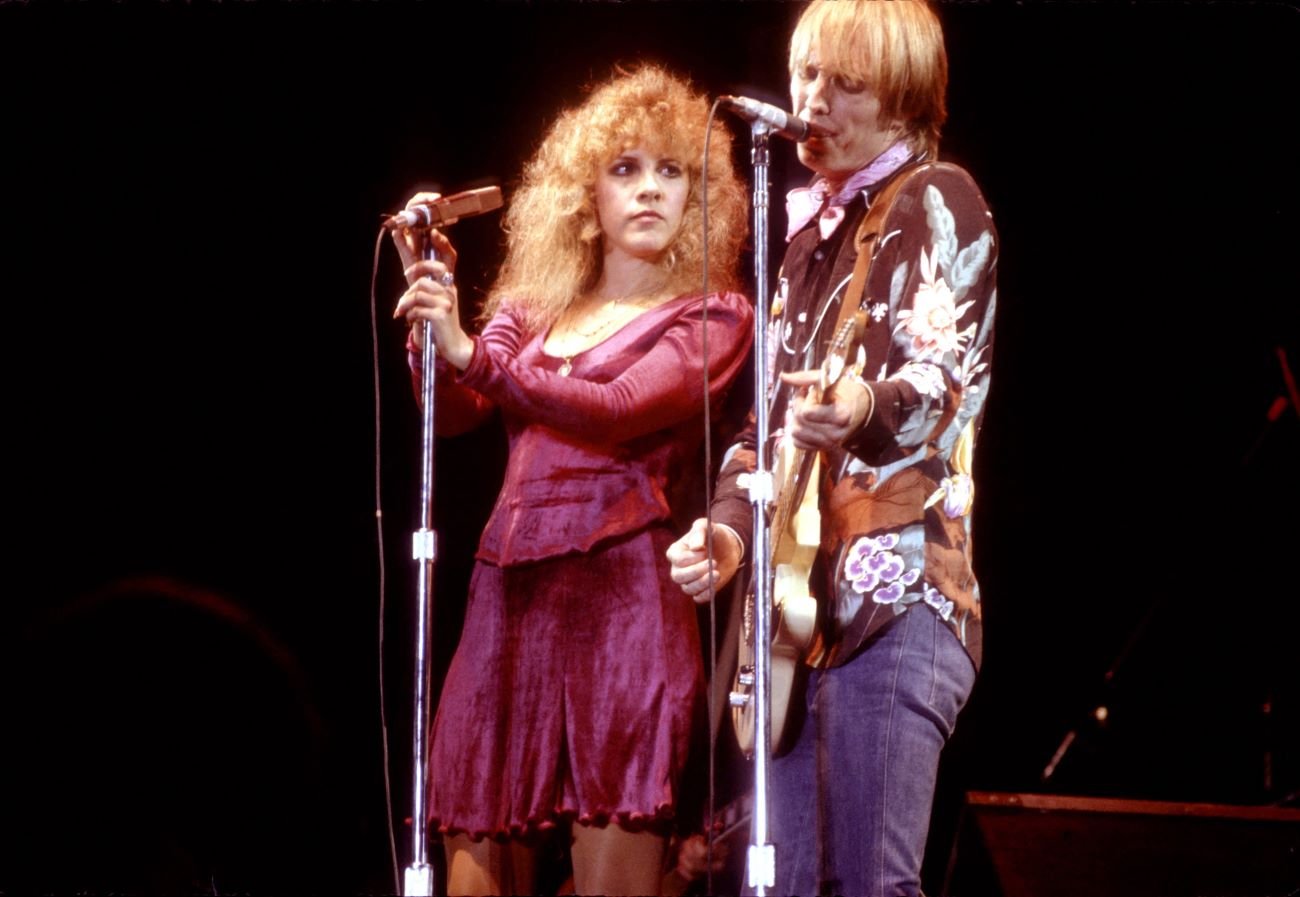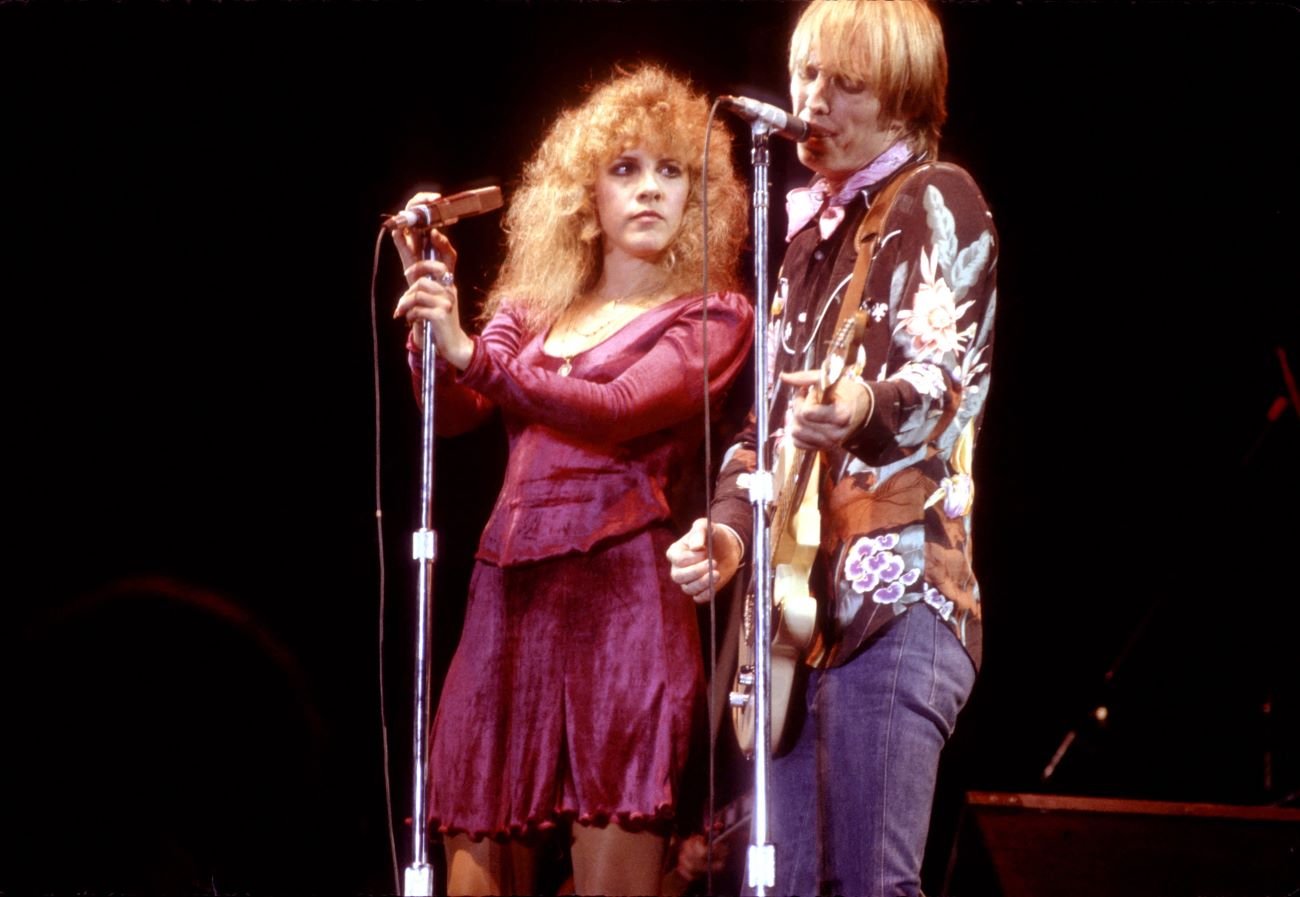 The Heartbreakers were invited to go on tour with Bob Dylan in Australia
Petty first performed with Dylan at Farm Aid. Record executive Elliot Roberts asked the Heartbreakers to be Dylan's backing band.
"When I came up with the Dylan/Petty thing, that was just a dream I had," Roberts said in the book Petty: The Biography by Warren Zanes. "I told Tony [Dimitriades] that I wanted to put Tom with Bob, then called Tom and said, 'I have this great idea.' Tom tells me he'd kill to do this."
The performance went well, so they decided to take the collaboration further.
"Bob really liked Tom a lot," Roberts said. "He thought he was a great player and a great singer, had great songs. So following Farm Aid, the idea of a tour came up."
Stevie Nicks had to convince Tom Petty to tour with Bob Dylan 
Petty was excited to play with Dylan at Farm Aid but was less sure about going on tour with him. His marriage was in bad shape, and he didn't feel as comfortable leaving his kids at home. He disclosed his hesitancy to Nicks.
"Tom was sitting there on the chair at his house and he says, 'I'm not going,'" she explained. "I told him, 'Oh yes, you are going! You can't cancel on Bob f***ing Dylan! What, you're going to call up Bob and tell him it's off!?' Tom just goes, 'I'm not doing it.'"
Petty explained that his wife, Jane Benyo, refused to go, and he wouldn't go without her.
"I turn around and say, 'Well, do you want me to go? Do you need a sidekick, is that what you're saying, someone to be with you and to make you laugh, and to be there when you're lonely?'" Nicks said. "'This is obviously the thing that is scaring you on this tour, and you're not afraid of anything; you're not afraid of alligators.' What the f***, you know?" 
According to Petty, Benyo also asked Nicks to go to take care of her husband. Soon, Nicks had her passport renewed and was on her way to Australia.
"That tour, having Stevie along, was very good for me," Petty said. "It changed the channel. Stevie was lighthearted."
He explained that Nicks, more than most, understood that he was in a "really delicate mental spot." She helped him focus on the tour.
Stevie Nicks was nearly kicked out of Australia for singing with Tom Petty and Bob Dylan
Though Nicks' presence on tour was beneficial in many ways, it did nothing to help her relationship with the Australian government. Nicks did not have a work visa and was only meant to watch the performances on the sidelines. Ultimately, though, she joined Petty and Dylan for "Knockin' on Heaven's Door" and "Like a Rolling Stone."
"I was told by the Australian government I would never be allowed back in the country, not with Fleetwood Mac, not by myself as a solo artist, not as a tourist if I did that again," she said, per the Daily Mail. "I couldn't even stand on stage to play a tambourine. So that was that."