Stevie Nicks Received a Sign From Beyond the Grave to End Her Marriage
Stevie Nicks doesn't regret much in her life, although she wishes she hadn't done a couple of things. She definitely regrets listening to her friends who told her to go to a doctor that virtually ruined her life. However, Nicks' biggest regret is marrying her best friend's widow, three months after said best friend died.
Nicks didn't truly understand that no one could possibly be Mr. Stevie Nicks, so we can forgive her lapse in judgment. Plus, Nicks wasn't really thinking about herself in this situation. Initially, Nicks didn't realize her mistake, but she knew what she had to do once she received a sign from beyond the grave.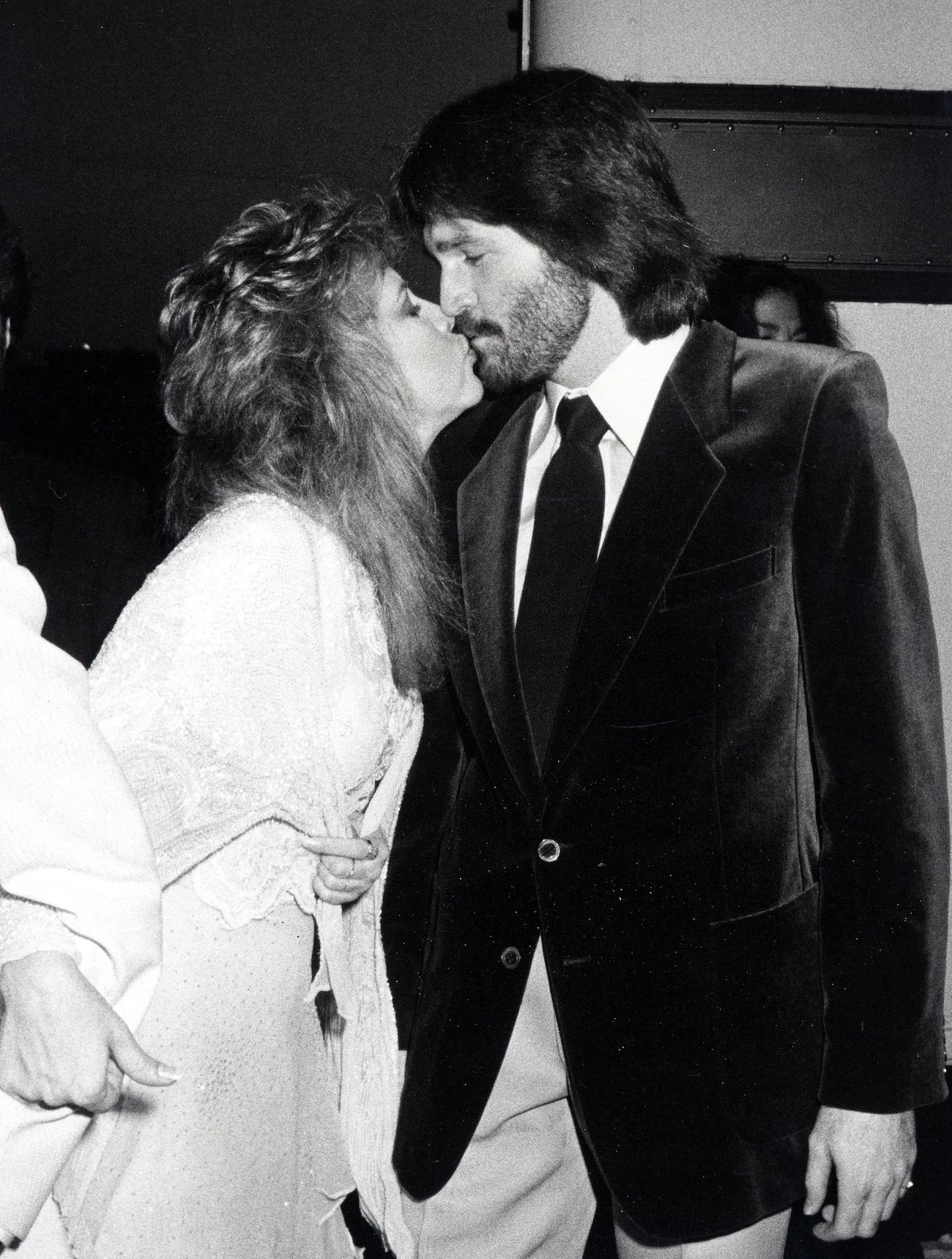 Nicks married her best friend's widow Kim Anderson
In 1983, Nicks married Kim Anderson, the widower of her best friend Robin Snyder, three months after Snyder died of leukemia. Two days before Snyder died, she gave birth to her and Anderson's son Matthew. However, Nicks only married Anderson so she could help take care of Matthew. She thought it was the right thing to do at the time. It turned out to be a big mistake.
"It was insanity," Nicks told the Guardian. "Everybody was furious. It was a completely ridiculous thing. And it was just because I had this crazy, insane thought that Robin would want me to take care of Matthew. But the fact is, Robin would not have wanted me to be married to a guy I didn't love. And therefore accidentally break that guy's heart, too."
"It was a terrible, terrible mistake," Nicks told Vulture. "We didn't get married because we were in love, we got married because we were grieving and it was the only way that we could feel like we were doing anything."
RELATED: Stevie Nicks Is Completely Against Computers & Cellphones: 'It's Obnoxious'
Nicks says her best friend Robin Snyder visited her from beyond the grave to tell her to leave Kim Anderson
Although their marriage was short, Nicks and Anderson did have some good times together. During their honeymoon, Nicks heard Prince's "Little Red Corvette," which inspired her to write "Stand Back." Nicks made Anderson pull over to buy a tape recorder to record the early forms of the song at their hotel room that night. But, other than that, their marriage was a facade.
Nicks recalled the moment she knew she messed up. However, she didn't realize her mistake all on her own. "One day when I walked into Matthew's room, the cradle was not rocking," Nicks said. "I know that sounds crazy, but it was always rocking whenever I'd walk in, and I knew Robin was there. And one day it wasn't rocking and it was very dark and the baby was very quiet. And I said, 'Robin wants this to end – now.' I felt it as strongly as if she'd put her hand on my shoulder."
The Guardian asked if it was a "sign from beyond the grave." Nicks replied, "It was absolutely a sign."
Nicks explained on Oprah's Master Class that after she felt Snyder's presence leave, she went upstairs and waited for Anderson to come home. "I said, 'I don't love you, and you don't love me. You may think you love me, but you don't, and so, I want a divorce,'" Nicks explained what she said to Anderson that night.
RELATED: Stevie Nicks Says She Was 'Selfish' in the Songwriting Process in Her Early Career
Snyder tried to tell Nicks to get clean before she died
Snyder was always the voice of reason. When Nicks visited Snyder in the hospital during her cancer treatments, high on cocaine, Snyder didn't hesitate to tell Nicks to leave. Snyder told Nicks that she didn't want the singer to visit her if she was high while Snyder died.
"I was so high on coke. I'd drink half a bottle of brandy on the way there, 'cause I couldn't stand it," Nicks told the Guardian. "She was so sick. And she said to me, 'Don't come back until you're not high – don't come back into this place where everybody is dying.'"
"So that was the Robin who would have said [of the marriage], 'You've lost your mind. What were you thinking?'"
Nicks and Anderson ended up divorcing after three months of marriage, but Nicks did stay in Matthew's life. She put him through college, and now Nicks has a relationship with Matthew's daughter Robin. So, Nicks kept her promise of taking care of Snyder's family.