Stevie Nicks Revealed the 'Best Time of My Entire Day': 'Zen Time'
For decades, Stevie Nicks has worked a demanding job in a band with an exhausting group dynamic. Due to the nature of her career, Nicks revealed that she rarely gets time to herself. When she does, she's able to experience her favorite part of the day. She explained the part of the day that she considers her "Zen time" and shared why it's so important to her.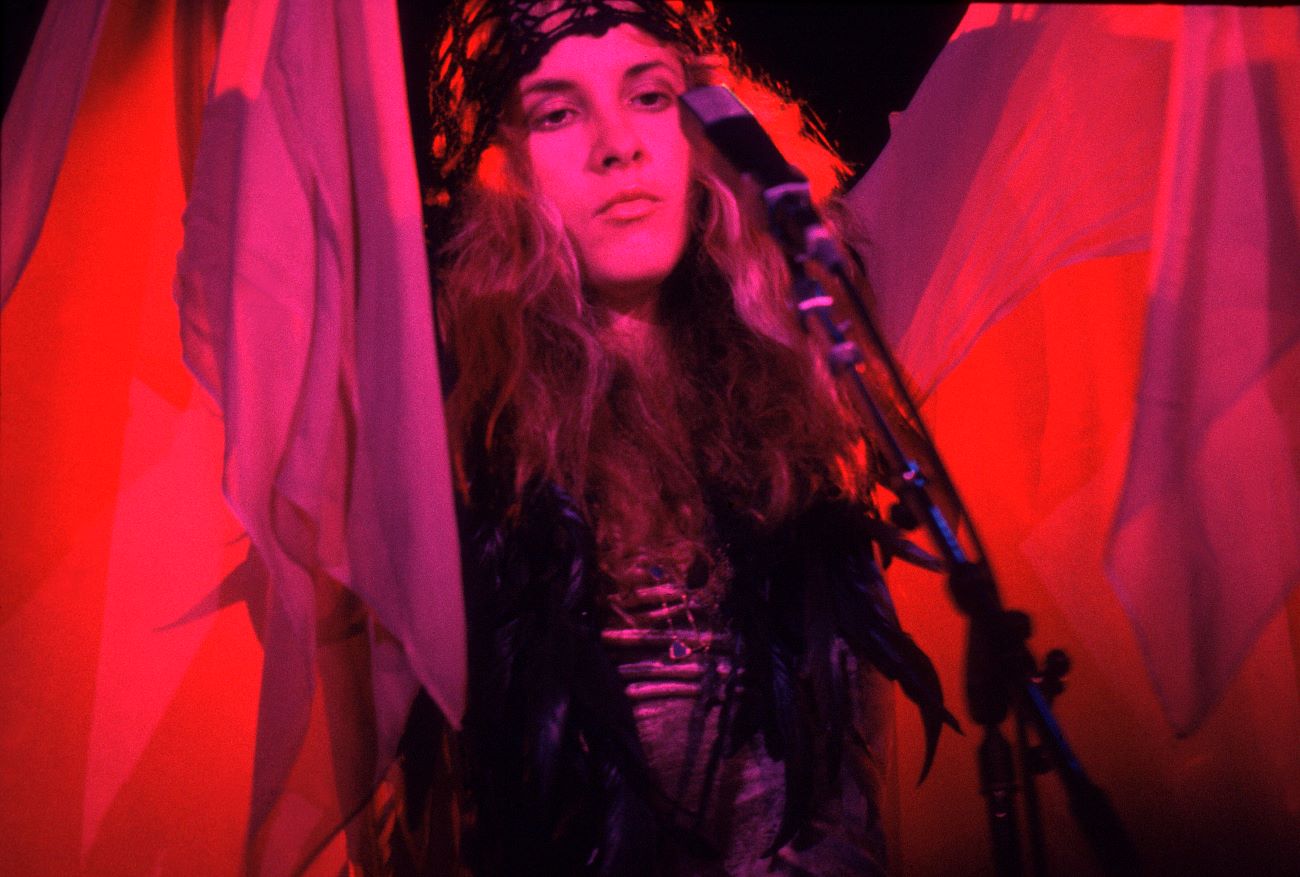 Stevie Nicks keeps nocturnal hours
Like many people, Nicks' daily routine was disrupted by the outbreak of the coronavirus (COVID-19). She explained that she didn't feel particularly inspired in the early days of the pandemic.
"I didn't find it to be terribly creative," Nicks told British Vogue. "All the creative people I know said the same thing. I was just sitting around watching TV."
Worry and boredom wore on her, and she began staying up later than usual. Though she always went to bed late, her new hours are nocturnal.
"It used to be I could sleep from 5 a.m. to 1 p.m.," she said. "Now I don't go to sleep until 8 a.m. I need therapy, or I need someone to hit me on the head with a hammer."
She described her 'Zen time' at the end of the day
Though she believes that her late hours require therapy or a solid hit to the head, Nicks also uses this time to decompress at the end of the day.
"When I have a little bit of time to myself, my Zen time at night after a show, I slice a plate of apples and I sit on my bed with as many favorite fashion magazines as I can find," she told The New Yorker. "I'm just a fashion-magazine hag and I used to just have thousands of tear sheets, but now that I have my little iPhone I'm taking pictures. So my camera is filled with what would've been my tear-out sheets."
She said that she never wants to give up the time, even when she's sacrificing sleep.
"It can be, like, four in the morning and I'll be, like, 'Let's see, you have to wake up at eleven-thirty,'" she explained. "And then I kind of go, 'Why would I want to be asleep right now? This is the best time of my entire day.'"
This alone time is precious because Nicks spends so much time with others during the day.
"It's, like, it's mine," she said. "And almost nothing else that I do in my life is really mine. It's all shared, and there's always two or three people around."
Stevie Nicks has built her own unique style
All the time poring over fashion magazines has paid off. Nicks' often-imitated style has attracted fans since she first joined Fleetwood Mac in the 1970s. She worked with designer Margi Kent to create her ideal uniform.
"I drew a stick girl," Nicks said. "She was wearing a little riding jacket nipped in at the waist, and a filmy handkerchief skirt that was kind of ragged at the bottom. I was working as a waitress and a cleaning lady five months before this, but I said, I want beautiful handmade suede platform boots that are high but not bulky. And I want a top hat, which I will find out on the road myself."
She hoped that she'd be able to wear the same style for decades, and the look has stuck. At a Fleetwood Mac concert, an audience member will see Nicks twirling in her shawl, platform boots, and top hat. 
RELATED: Christine McVie's Mother Had an Eerie Premonition About Stevie Nicks