Stevie Nicks Revealed Which Celebrity Left Her Completely Starstruck: 'He Just Oozed Handsomeness'
As she's been in the public eye for decades, Stevie Nicks has met her fair share of famous people. Though she's a celebrity herself, this doesn't mean that she never gets starstruck while meeting others. She shared about a time that she was particularly awed by a former professional athlete, primarily because of how handsome he was.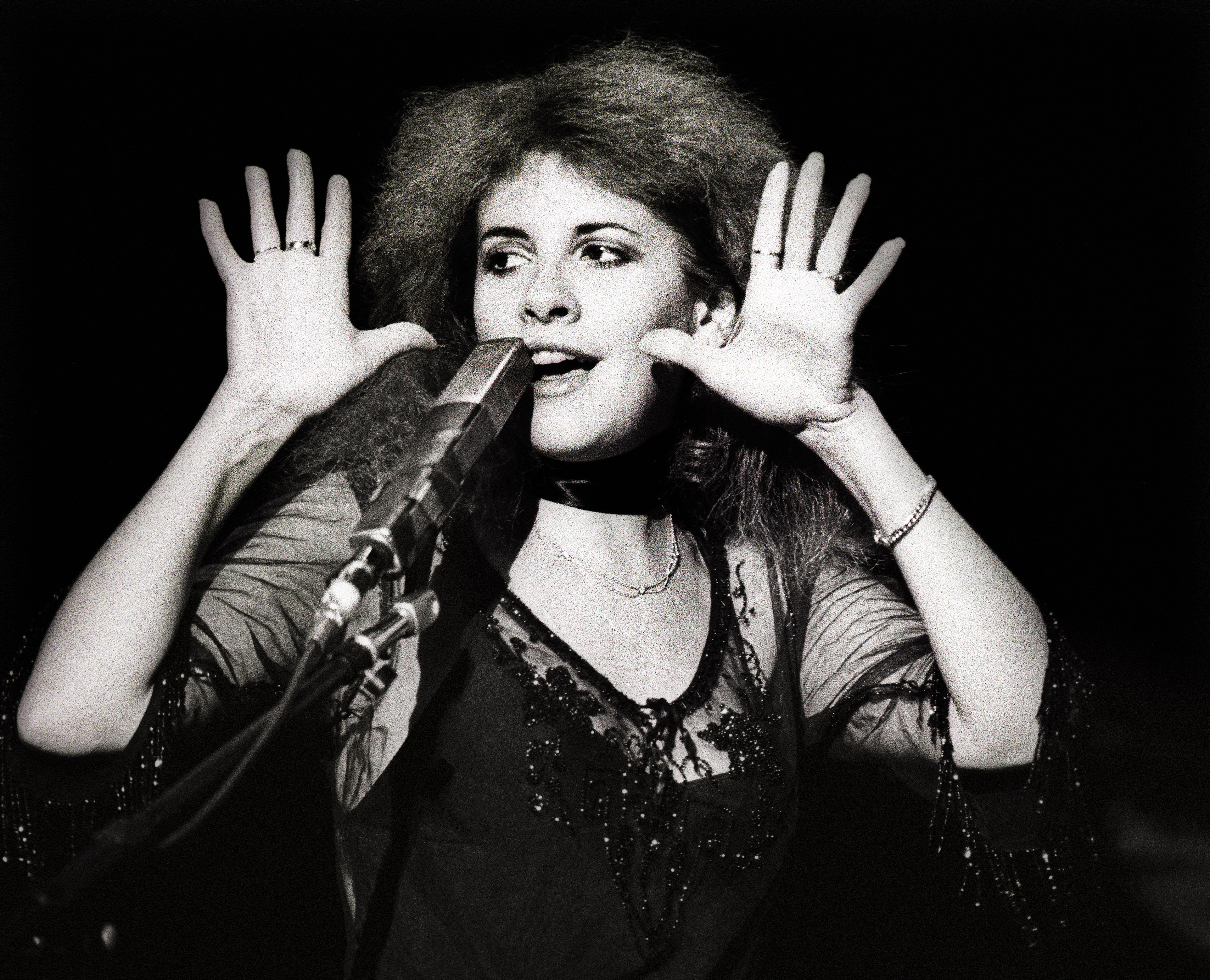 Stevie Nicks has quite a few famous fans
Nicks' enduring legacy as a musician has earned her quite a few celebrity fans. While inducting her into the Rock and Roll Hall of Fame, Harry Styles praised Nicks' talent and referred to her as "everything you've ever wanted in a lady, in a lover, in a friend." The band HAIM place a high value on necklaces Nicks gave them. Gossip Girl's Tavi Gevinson was awestruck when Nicks dedicated a song to her.
"It was the best moment of my life. By far," Gevinson later reflected to Chicago Magazine. "It felt like every mistake I ever made, or like every song I ever listened to, was a star in the constellation that led to Stevie Nicks dedicating a song to me."
She was starstruck when she met a celebrity at her concert
In November 2019, Fleetwood Mac performed in San Francisco. Following the performance, several high-profile attendees went to meet the band backstage. One of these people was David Beckham, who made an immediate impact on Nicks.
"He just oozed handsomeness. Gorgeousness, you know?" Nicks told People. "I just stood there, like, 'Is this real? Maybe it's a dream.' Anyway, he was super nice and really sweet."
The feeling was evidently mutual, as Beckham took to his Instagram to commemorate the moment, captioning his photo, "What a night in San Fran seeing Fleetwood Mac ❤️Stevie Nicks ❤️."
That same night, Nicks met another fan, Game of Thrones' Emilia Clarke. Nicks is a noted fan of the show, even writing poetry about it, and was happy to meet Clarke in real life. 
"She was kind of like my long-lost daughter that I had found, and she followed me around after the show," Nicks explained. "She was great, and she wanted to talk, so she was with me the entire time for the meet and greet. I just thought she was the cutest thing."
Stevie Nicks is open about being a fan of other artists
Beckham is by no means the only celebrity Nicks has praised. Many talk highly of her, and Nicks often directs admiration back their way. She particularly appreciates the current crop of young artists.
"I'm inspired by them," she told Vogue. "I'm inspired that Miley [Cyrus] wants to make music with me. I'm inspired that the Haim girls are my biggest fans — and I theirs. A lot of these kids are making the amazing records I've been waiting for them to make."
She is particularly fond of Styles and never hesitates to express her thoughts about his music, especially his most recent album, Fine Line. During the coronavirus (COVID-19) pandemic, she frequently listened.
"This record means a lot to me. When it was all put together, I listened and said, "Oh, my god, the Beatles live." A whole lot of people live in these songs. Fleetwood Mac lives there. I live there. When I listen to 'Fine Line,' I hear melodies that would've worked on 'A Day in the Life.' It has that same kind of complexity."