Stevie Nicks Revealed This Part of Her Routine Is the Key to Making Her 'Feel Like Stevie Nicks'
Much like her singing voice, Stevie Nicks' fashion is unparalleled. While she has many modern imitators, she established a uniform that is unique to her. She explained that there's one part of her wardrobe that makes her feel the most like herself. She detailed this essential item and explained why she feels she needs it.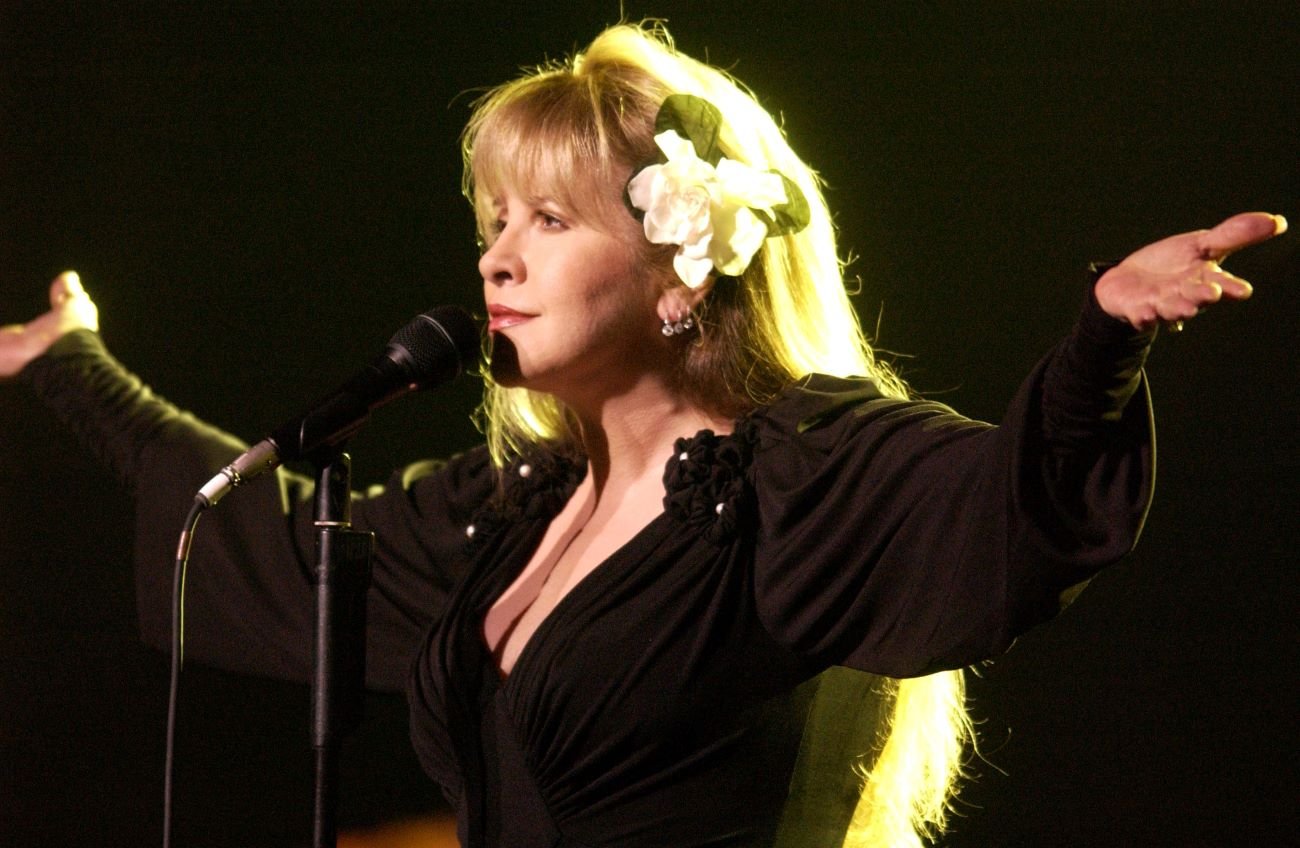 Stevie Nicks' fashion sense is utterly unique
Nicks began working with designer Margi Kent in the 1970s to develop a look. She told Vulture that she gained weight on her first tour with Fleetwood Mac and needed an updated wardrobe. 
"It was a nightmare," she said. "So when I came home, I said, 'Well, I need a uniform.'"
Nicks told The New York Times that she and Kent aimed to create "something urchinlike out of Great Expectations or A Tale of Two Cities." To achieve the Dickensian look, they needed lots of chiffon, flowing skirts, and many shawls.
"We came up with the outfit: a Jantzen leotard, a little chiffon wrap blouse, a couple of little short jackets, two skirts and boots," Nicks said. "That gave us our edge."
According to Nicks, she wanted her look to be timeless. Though it may not have been high fashion, she could wear it for the entirety of her career.
"I planned to still be doing this when I'm 60. I wanted to make sure that what I wore then, I could wear at any age," she told Elle.
This wardrobe staple makes her feel like herself
Altogether, the dresses, shawls, hats, and gloves make Nicks' look unique and iconic. She personally designed the style with Kent's help.
"It was a handkerchief dress with a jacket, long, droopy chiffon sleeves, and velvet platform boots. I didn't want to wear high heels," Nicks told Harper's Bazaar. "That's when it started."
She admits that there's one element that defines the look for her. When she puts on her platform boots, she begins to feel like herself.
"That's when I really feel like Stevie Nicks — I really feel myself turned into her," she told The New York Times Style Magazine.
She added that she waits until just before she goes on stage to put the boots on. 
"I don't put the boots on until right before I walk up to the stage," she told Rolling Stone. "But when my little foot goes into that boot, it is like Cinderella. All of a sudden I become me."
Stevie Nicks has a vault dedicated to her vintage clothing
Beyond her boots, one of Nicks' most famous style elements is her shawls. She values them so much that she has a vault dedicated to them.
"I have my shawl vault — they're all in temperature-controlled storage. I have these huge red cases Fleetwood Mac bought, all the way back in 1975 — my clothes are saved in these cases."
Anyone hoping Nicks might sell them in her own fashion line is out of luck, though.
"I thought of doing a fashion line, but there would be a lot of work involved," she said. "I don't have time."