Stevie Nicks Rips Vladimir Putin in a Scathing Letter: 'I Hope You Never Sleep Again'
In recent years, Stevie Nicks has spoken out about current events. She shared her beliefs on the Russian invasion of Ukraine in an open letter to Vladimir Putin.
Though Stevie Nicks stayed neutral on current events for many years, she has grown more comfortable sharing her opinion. She has spoken out about elections and the coronavirus (COVID-19) pandemic in the past few years. More recently, though, she took to social media to share a journal entry about the Russian invasion of Ukraine. She wrote sharp words directly to Russian President Vladimir Putin.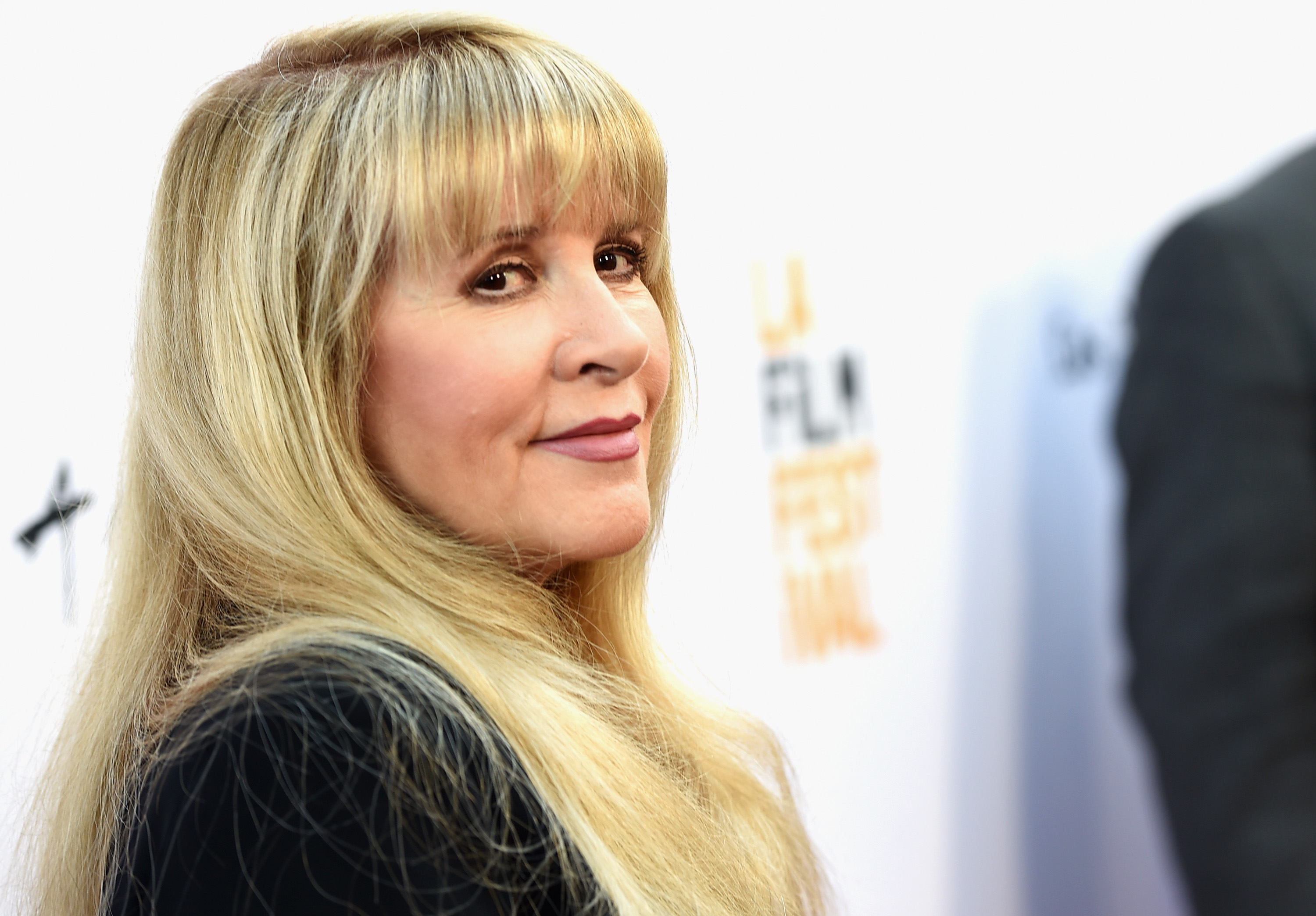 Stevie Nicks occasionally shares excerpts from her journal
Nicks has kept a journal since the early years of Fleetwood Mac. In it, she writes both prose and poetry. She explained that the diary is expansive, roughly telephone-book-sized. She shared that, for the most part, she writes about romantic moments.
"When I say the word 'romantic,' I don't necessarily mean romantic as far as having a guy or somebody in your life," she told The New Yorker. "I mean just the halcyon days or, just, remember the way that the air felt on your skin, or the way your hair felt when the wind blew through it, or the way that the trees sounded, or that kind of thing."
In the age of social media, Nicks occasionally posts entries from her journal online if they seem relevant. Notably, she once posted an excerpt requesting that people take the coronavirus seriously. 
She has written letters about the Russian invasion of Ukraine
In a journal entry that begins with the question, "Are you lonely Mr. Putin?" Nicks addressed the Russian president directly.
"Because you really have no friends ~ everyone is afraid of you; afraid to even offer up good advice, because great emperors don't listen to anyone but ghosts," she wrote. "Your ghosts must be shaking their heads concerning the killing of children and young people and destroying the houses of young families just for sport."
She expressed the belief that his actions were a stain on Russian history.
"Your ghosts disapprove," she wrote. "Your athletes, great writers, extraordinary ballerinas ~ your amazing creative history. Even with all that beauty that stands behind you, you will never be forgiven. You ghosts will haunt you night and day."
Toward the end of her letter, Nicks outlined her hopes for Putin's future.
"I hope you never sleep again," she wrote. "I hope you sit at that long, ugly, lonely table for the rest of your life. I hope your ghosts surround you until you are old and grey and miserable. I hope the history books in your country cease to ever write another word about you. I hope you turn to dust. I hope you become invisible. I hope you become 'the forgotten one' ~ And that you become 'a complete unknown ~ with no direction home…'"
She concluded the journal entry simply.
"The ghosts are coming Mr. Putin. They're coming for you. Perhaps, they're already here."
Stevie Nicks has grown more politically active in recent years
Earlier in her career, Nicks avoided speaking about politics and current events. Now, though, she willingly shares her opinion. Nicks has urged people to wear masks and stay home during the pandemic. She has also spoken out against the Trump administration.
In 2020, Nicks debuted a political song, "Show Them the Way," because she felt the times demanded it.
"Peace can come if you really want it," she said, per CNN. "I think we're just in time to save it. I hope that this song and its words will be seen as a prayer. A prayer for our country. A prayer for our world."