Stevie Nicks Ruled Out Dating Younger Men After 1 'Embarrassing' Relationship
Stevie Nicks says that she's decided not to date younger men anymore. After a relationship that she found "embarrassing," she decided she was done.
Stevie Nicks has had a handful of famous relationships, but she said that she's narrowed down her dating pool so severely that it's been difficult to find anyone. In particular, she ruled out younger men after one dating experience. She explained how the relationship fizzled out and why she realized that it's too hard to date anyone younger than her.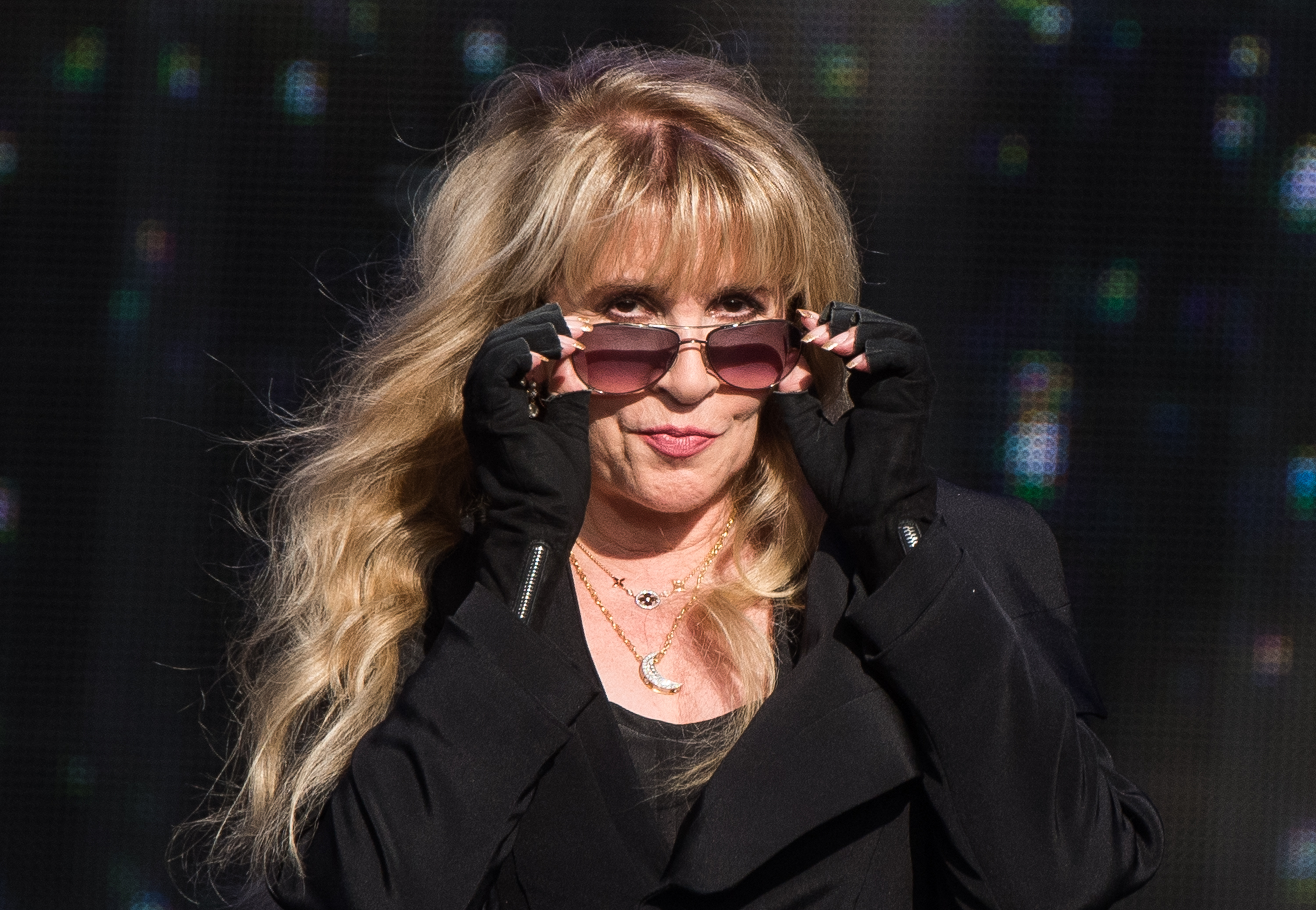 Stevie Nicks says it's difficult to find someone who understands her
As a musician in a massively famous band, Nicks says it's challenging to find anyone who accepts her demanding schedule. Even other artists have a limited understanding. 
"The rock & roll people I went with – they didn't understand my life either. You would think they would have, but they didn't," she told Rolling Stone. "They weren't all that different than your normal lawyer, because they thought, in the egos of men, that I would be giving up a part of my life for them. And I wasn't going to do that. I was also in a band that was equally as famous as their bands, so that wasn't going to work for them, because they thought I should be taking the woman's place there."
For that reason, relationships with other artists like Lindsey Buckingham and Don Henley eventually sputtered out.
The Fleetwood Mac singer ruled out dating younger men
In the late 1990s, Nicks dated a younger man who worked entirely out of the music industry as a waiter. She said that she found this to be exceedingly difficult.
"I was 50 and he was 30, and he was a very old 30 – he had two little boys and was a very nice man," she explained. "And he really cared about me."
Ultimately, though, the couple found it hard to do anything given Nicks' celebrity status. Nicks apparently also found the relationship "embarrassing" and tried to keep it low-key.
"I'm famous! I'm Stevie Nicks! Everybody's gonna spend the whole time taking pictures of us," she said. "And I can't keep on making excuses about why you can't go anywhere I can go. Like, can I take you to the Grammys? No. Can I go to the market with you? No. Can we go to a movie together in downtown Santa Monica? No. All we can do is stay in."
When the relationship ended, Nicks decided that she was done dating younger men.
Stevie Nicks would be fine if she doesn't date again
Nicks has also ruled out dating older men, as she worries that they might die. She also says that men her age want to date a much younger woman. In short, she's left with a limited dating pool. 
"I've narrowed it down to nobody," she joked. 
Still, she said that she'll be OK if she doesn't date again. Though she considers herself a romantic, she's happy being single.
"I have had experiences that have been so amazing that if I never go out with anybody again, my memories are so full of incredibly beautiful, sensual, fantastic experiences that it's OK," she said. "And my life today is great, and I have wonderful friends, and I have music."