Stevie Nicks Said Being Considered a 'Living Legend' Made Her 'Feel Old'
By 1998, Stevie Nicks had been a famous musician for over 20 years, cementing her place as a living legend. Fans dressed like her, played her music on repeat, and looked up to her as a role model. At the time, Nicks said that people referring to her as a legend made her feel old. After a while, though, she said she was able to move past this.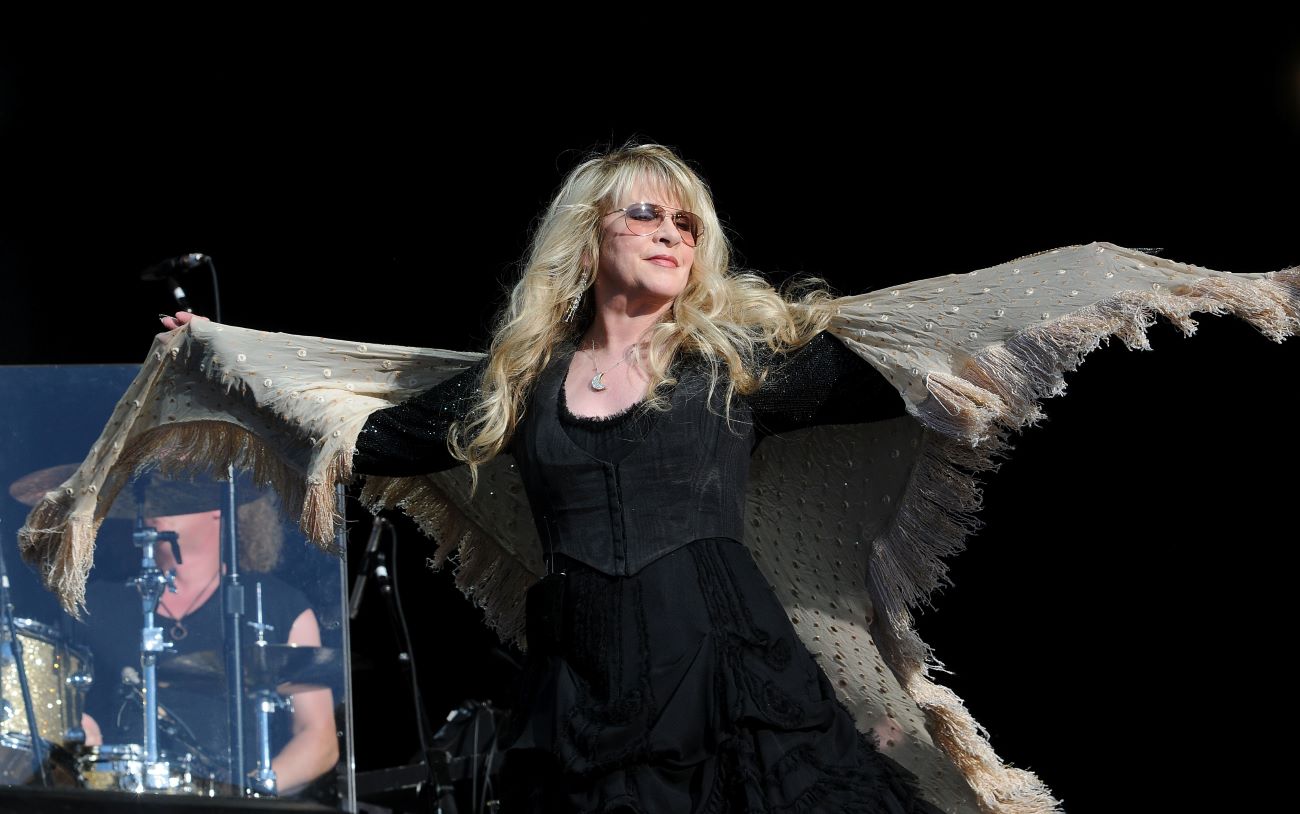 Stevie Nicks shared how she feels about fans imitating her
Though there are five classic members of Fleetwood Mac, Nicks makes a strong case for the fan-favorite. Concert attendees mimic her signature style, donning black outfits, platform boots, and shawls. Nicks says she likes to see people imitating her style because she believes it's universally flattering.
"I think it's great, you know," she told MTV's FANatic, per The Nicks Fix. "I, I think that you should wear stuff that makes you look as tall and as slender as possible. Whatever that may be, and it's usually gonna be black, you know."
One thing she doesn't like, though, is when fans show their dedication to her in a more permanent fashion. After a fan got Nicks' signature tattooed on her arm, the singer turned away a person who wanted to do the same.
"'I'm not touching your arm. Don't put that on me. I'll sue! That's pain. I'm not here to bring pain. I'm here to bring you out of pain. It's not funny — it's stupid,'" she told the fan, per the book Gold Dust Woman: The Biography of Stevie Nicks by Stephen Davis. "It bummed me out. I felt like I'd come out the wrong door."
She shared how she feels about fans calling her a legend
After so many prolific years, it's no surprise that many fans consider Nicks a living legend. She shared that while it was always nice to hear, the assertion initially made her feel old.
"It's a lot better than being a dead legend," she joked in 1998. "You know, I mean, ah, poet, priestess of nothing, legend; um, it's really nice. I mean, it's really nice to have people say that. Ah, it tends to make you feel old."
Still, she said that she likes the title in general.
"f you can get over the old thing," she said, "then it's pretty neat."
Stevie Nicks said she's happy to be a role model for fans
Nicks was a bit more excited to be classified as a role model for her fans, particularly as she aged.
"I think I'm a pretty good role model," she said, adding, "I mean, I am now, you know. I was pretty crazy for a long time."
She shared that even when she didn't necessarily feel like a role model, her intentions were always in the right place.
"My intentions were always really good," she said. "If people wanna, you know, end up being like me. It's like go into rock' n roll, you know, get a guitar, learn how to play. And, ah, end up crazy and eccentric and having a good time, it's a pretty good life."
RELATED: A Fleetwood Mac Producer Said Stevie Nicks and Lindsey Buckingham Were Unbearable 'Babies'