Stevie Nicks Said Don Henley's Romantic Gestures 'Freaked Out' Her Bandmates
The Eagles' Don Henley pulled big moves to charm Stevie Nicks. Some of these gestures upset her Fleetwood Mac bandmates.
After her ill-fated relationship with Lindsey Buckingham ended, Stevie Nicks had a series of other high-profile relationships. One of these was with The Eagles' Don Henley. Buckingham was reportedly most jealous of Nicks' relationship with Henley, likely because of his grand romantic gestures. The way he treated Nicks alarmed her Fleetwood Mac bandmates.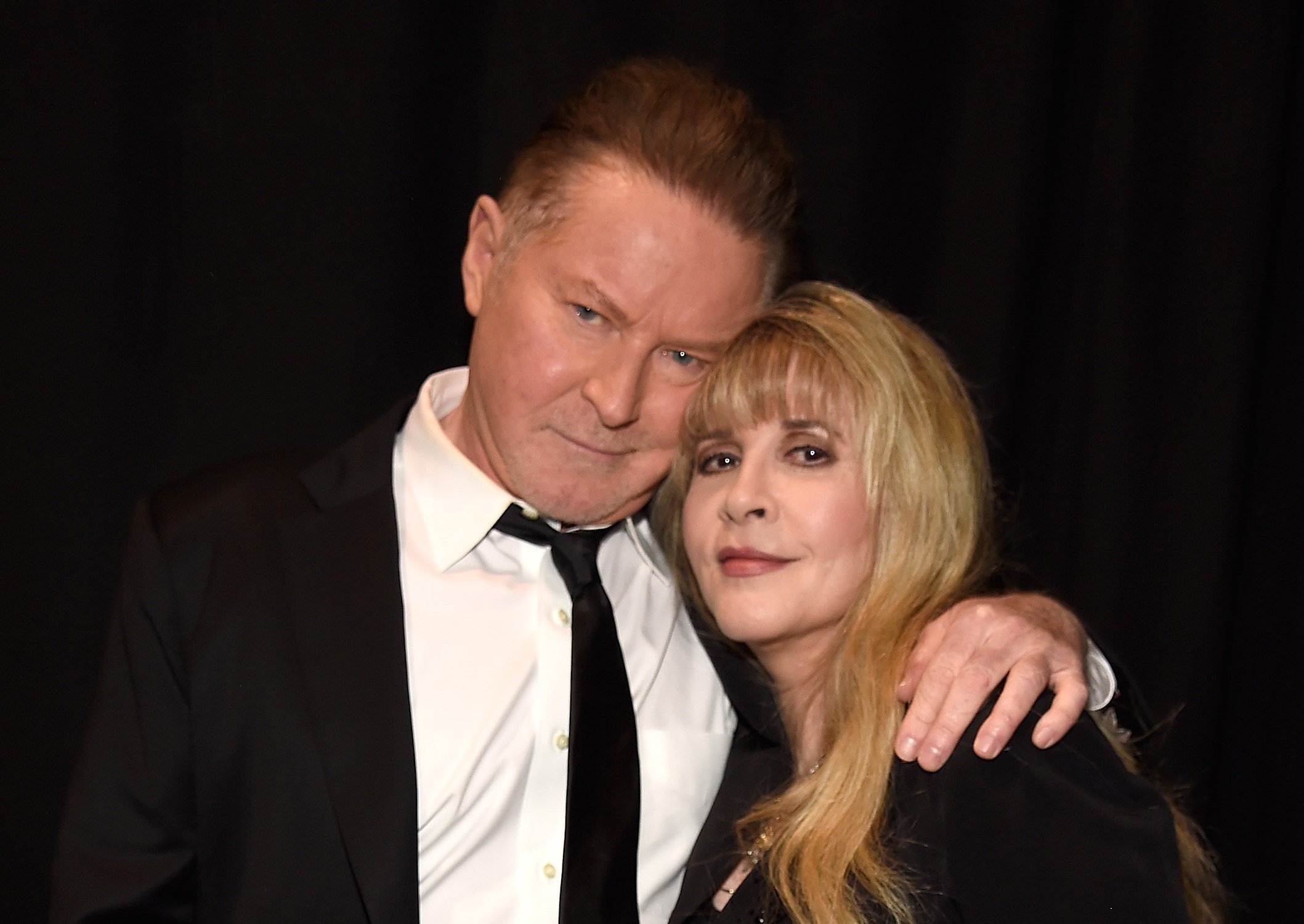 Stevie Nicks avoided bringing her boyfriends around Fleetwood Mac
After her breakup with Buckingham, Nicks knew jealously would be a problem. Because of this, she avoided bringing any new boyfriends around the band. 
"[Christine McVie and I] almost always had boyfriends, but they weren't on the road because they'd just get stomped on," Nicks told The Guardian. "For me to have a guy out on the road with us, and have Lindsey glaring at him the whole time? Or for Christine to have a guy out and John just walk past and flip him off? No, we both learned very early on that we would never bring boyfriends on the road because it created arguments."
McVie learned this the hard way when she began a relationship with Fleetwood Mac's lighting director.
"When they found out I was seeing him he got fired shortly after – because of it!" she said. "I didn't really bring fellas on the road with me after that."
She said Don Henley's behavior upset her bandmates
Not long after her breakup with Buckingham, Henley began expressing interest in Nicks. They spoke on the phone, and their relationship deepened when Fleetwood Mac began opening for The Eagles. At one point, Fleetwood Mac's John McVie and Mick Fleetwood pranked Nicks by leaving a bouquet of roses and a note reading "To Stevie: The best of my love — Tonight? Love, Don."
The prank annoyed Nicks, but the gesture was not too far off Henley's typical behavior. Once they began dating, he used grand romantic gestures to express his feelings for Nicks.
"Here's one thing that Don did that freaked out my band so much: we're all in Miami," she said, per the book Gold Dust Woman: The Biography of Stevie Nicks by Stephen Davis. "They're recording at the gorgeous pink house they're renting. It's right on the water, totally romantic. Anyway, he sends a limousine driver to our hotel with a box of presents for me, and they're delivered right to the breakfast room where everyone's eating. There's a stereo, a bunch of cool records. There's incredible flowers and fruits, a beautiful display."
Despite the display's beauty, Nicks knew it wouldn't go over well.
"The limousine driver is putting all this out onto the table and I'm going, 'Oh please … please … this is not going to go down well,'" she said. "And they want to know who this is from. And Lindsey is not happy."
Moments like this reportedly made Buckingham more jealous of Henley than any of Nicks' other boyfriends.
Stevie Nicks had an abortion while dating Don Henley
Nicks chose not to have children and had an abortion while dating Henley. She doesn't believe that Fleetwood Mac would have continued to exist if she'd had a child.
"If I had not had that abortion, I'm pretty sure there would have been no Fleetwood Mac," she told The Guardian. "There's just no way that I could have had a child then, working as hard as we worked constantly. And there were a lot of drugs; I was doing a lot of drugs. I would have had to walk away."
She's happy that her abortion allowed her to continue making music for decades to come.
"I knew that the music we were going to bring to the world was going to heal so many people's hearts and make people so happy," she said. "And I thought: you know what? That's really important. There's not another band in the world that has two lead women singers, two lead women writers. That was my world's mission."