Stevie Nicks Said She Resented Supporting Lindsey Buckingham While He Stayed Home and Smoked Hash
Stevie Nicks and Lindsey Buckingham's romance imploded while they were in Fleetwood Mac, but cracks started to appear long before joining the band. While the new couple was trying to make it as a duo in Los Angeles, Nicks grew increasingly irritated at the work she had to do. She explained that while she worked several different jobs, Buckingham stayed home, sleeping and playing music with friends.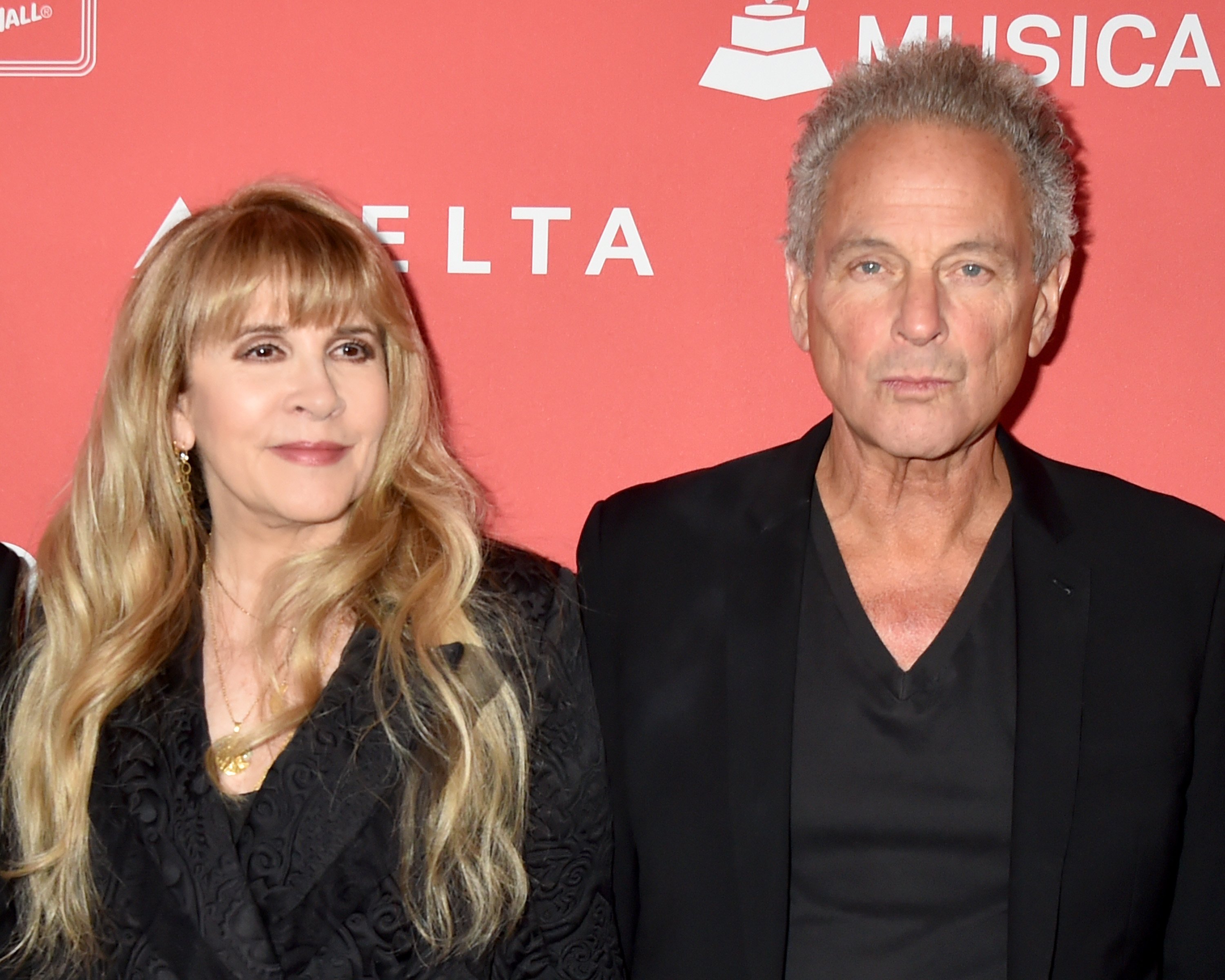 Stevie Nicks and Lindsey Buckingham moved to LA to pursue music
After first meeting in high school, Nicks and Buckingham grew close while in the band Fritz together. The band rose to prominence in the Bay Area, but record producer Keith Olsen felt Nicks and Buckingham could hit it big on their own. They decided to break up their band and move to LA together. Nicks believes that blindsiding their bandmates in this way drew them closer together.
"It was like, 'Well, we've done it now,'" she told Rolling Stone. "'We've completely screwed up their lives forever now. So why not?' So we became a couple."
After Nicks helped Buckingham when he got sick, the couple moved in with Olsen in Hollywood.
She didn't appreciate having to work while he stayed home with friends
Though Olsen believed Nicks and Buckingham had promising talent, they struggled when they first moved to LA. Buckingham wanted to focus on music full-time, which required Nicks to pick up several different jobs on top of her music. She took jobs waiting tables and cleaning houses to support their lifestyle. Eventually, this began to irritate her.
"We were broke and starving," she told Rolling Stone, per the book Gold Dust Woman: The Biography of Stevie Nicks by Stephen Davis. "I was cleaning the house of our producer for fifty dollars a week. I come home with my big Hoover vacuum cleaner, my Ajax, my toilet brush, my cleaning shoes on. And Lindsey has managed to have some idiot send him eleven ounces of opiated hash. He and all his friends are in a circle on the floor."
She had more work to do when she got home because she had to clean up after Buckingham and his friends.
"They'd been smoking hash for a month, and I don't smoke because of my voice. I'd come home every day and have to step over these bodies," she said. "I'm tired, and I'm lifting their legs up so I can clean up and empty the ashtrays. And all these guys are going, 'I don't know why I don't feel very good.' I said, 'You want to know why you don't feel so good? I'll tell you why — because you've done nothing else for weeks but lie on my floor and smoke hash and take my money!'"
Stevie Nicks told Lindsey Buckingham they had to pull their relationship together
Despite the turbulence, Nicks and Buckingham continued to work hard on their music.
"I'd get home at six [P.M.], fix dinner and straighten up, 'cos they'd been smoking dope and working on songs," Nicks explained. "Then from nine to three [A.M.] I'd join Lindsey on the music. Then I went to bed, got up, and went to my waitress job."
Still, their relationship continued to fray. Nicks believed they were heading toward a breakup, at least until Mick Fleetwood offered them spots in Fleetwood Mac.
"I said, OK, this is what we've been working for since 1968. And so, Lindsey, you and I have to sew this relationship back up. We have too much to lose here," she said. "We need to put our problems behind us. Maybe we're not going to have any more problems, because we're finally going to have some money. And I won't have to be a f****** waitress."
While the couple would break up while recording their second album with Fleetwood Mac, their positions in the band were cemented. They continued to work together for decades.