Why Stevie Nicks Said She Sometimes Felt Like a 'Dying Flower' Staying in Fleetwood Mac
After Fleetwood Mac fired Lindsey Buckingham in 2018, Nicks said the split was a 'long time coming.' Nicks often felt like a 'dying flower' being in Fleetwood Mac all these years.
Stevie Nicks has been Fleetwood Mac's frontwoman for nearly 50 years. In those decades, the band has gone through many changes. Members have come and gone, but Nicks has always been a solid figure since 1975. Even when she was having a more successful solo career or felt put down by her fellow band members, she always came back to Fleetwood Mac no matter what. Joining was her destiny, after all. However, even she knows its days are numbered now. It's time to prune the bush of dying flowers.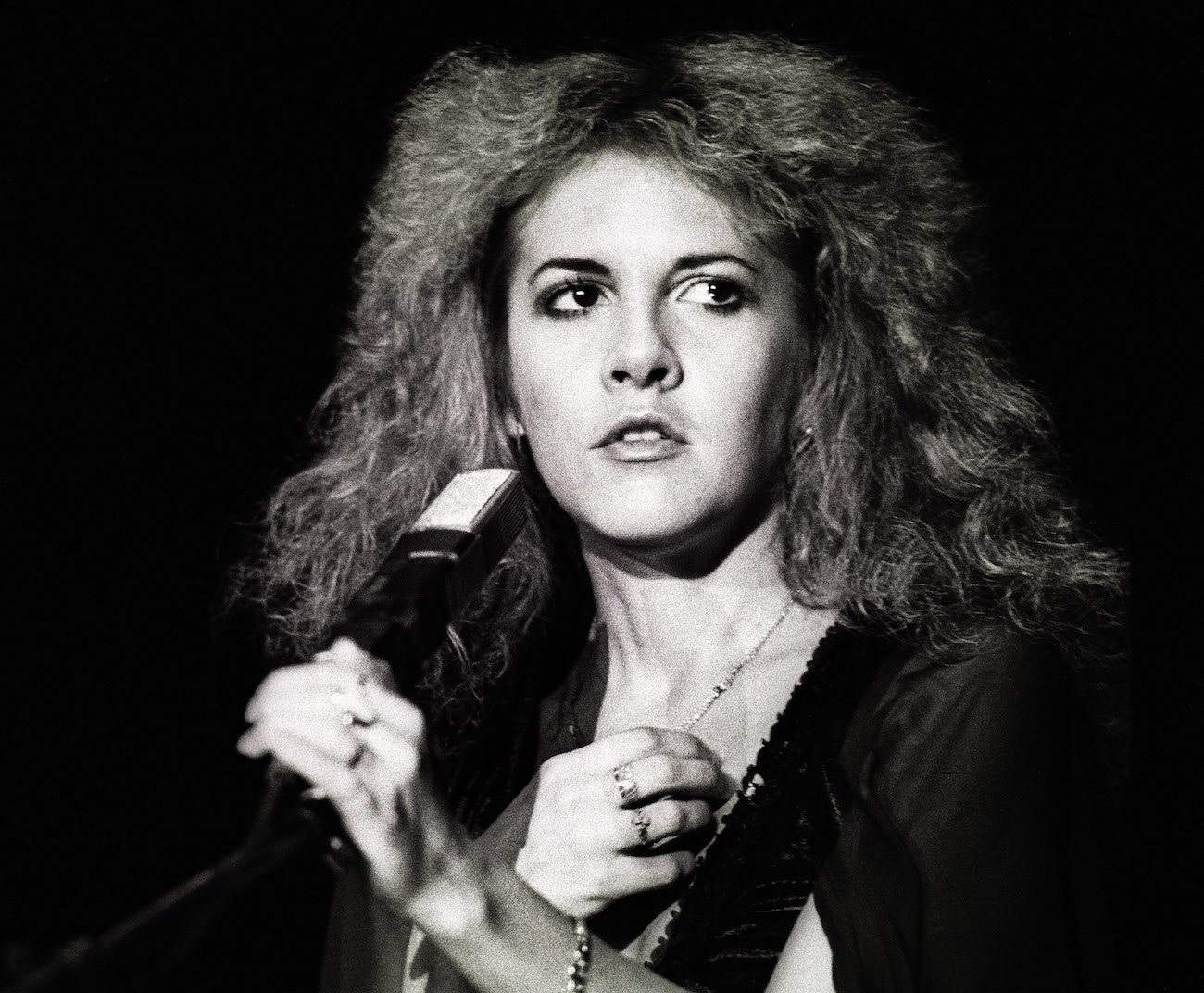 Stevie Nicks often felt like a 'dying flower' in Fleetwood Mac
During an interview with the Pocono Record, Nicks talked about Lindsey Buckingham's 2018 firing. Fleetwood Mac fired Buckingham days after the band's appearance at the January 2018 MusiCares Person of the Year ceremony. Buckingham thinks they fired him because Nicks thought he'd mocked her on stage at the event. He said Nicks was so upset that she gave the band an ultimatum. Either they fired Buckingham, or she walked.
Nicks said it was the "straw that broke the camel's back." She explained, "I never planned for that to happen. Any time we reformed to do a tour or a record, I always walked in with hope in my heart. And I just was so disappointed. I felt like all the wind had gone out of my sails."
Nicks described the split as a "long time coming." Yet, she's always been hopeful that "things would get better." Apparently, Nicks never had an entirely happy time being in Fleetwood Mac. The band often made her sad, and she felt more comfortable in her solo band's "good, creative happy world."
"I just felt like a dying flower all the time," she continued. "I stayed with him from 1968 until that night. It's a long time. And I really could hear my parents – I could hear my mom saying, 'Are you really gonna do this for the rest of your life?' And I could hear my dad saying in his very pragmatic way – because my dad really liked Lindsey – 'I think it's time for you and Lindsey to get a divorce.' It's a very unfortunate thing. It makes me very, very sad."
Nicks had some hard times in Fleetwood Mac
Being in a band with her ex wasn't the only thing that made Nicks feel like a dying flower in Fleetwood Mac. She might have initially felt like joining the band was her destiny, but it soon became apparent to her that they'd dismiss some of her contributions at the drop of a hat.
Nicks told MacLean's that the most challenging song to get recorded was "Silver Springs." She explained, "The battle of Silver Springs was pretty bad. [Fleetwood Mac] took that off [Fleetwood Mac's 11th studio album, Rumors] and they didn't even ask me. They replaced it with I Don't Want to Know—which was a good song, but it was short. They took Silver Springs off because they thought it was too long on the record and there was no way to cut it down. I was told in the parking lot after it had already been done."
Still, Nicks has stayed with the band all these years because of the fans. "You get to a point in your life where some things have got to go if anything else new is going to come in," Nicks said. "Then you face the fact that the Fleetwood Mac tickets sold out in three weeks for 80 shows. I don't want to hurt anybody's feelings, I don't want the audiences to be disappointed, I want everybody to be happy. I want the people in Fleetwood Mac to be happy."
Does Fleetwood Mac have any plans to tour and will Stevie Nicks join?
After Buckingham's exit, Fleetwood Mac replaced him with Mike Campbell of Tom Petty and the Heartbreakers and Crowded House's Neil Finn. They toured, but by 2020 the pandemic put everything on hold.
Nicks hasn't done much since the lockdown started. She's made plans for a new solo album and spent time turning some of her poetry in her journals into lyrics. Other than that, she's been bored, but at least she's been safe.
Nicks is extremely afraid of catching the coronavirus (COVID-19). She thinks that if she ever caught it and needed a ventilator, it would destroy her voice. "I have put a magical shield around me, because I am not going to give up the last eight years – what I call my last youthful years – of doing this," she told the Pocono Record. "I want to be able to pull up those black velvet platform boots and put on my black chiffon outfit and twirl onto a stage again."
However, Nicks' time in Fleetwood Mac might already be over, or at least will be. In April 2021, Mick Fleetwood said (per Smooth Radio) that the band will find "a classy way" to say goodbye and that they "are still a band." His comments came after Christine McVie revealed that Nicks and John McVie don't want to perform anymore.
"In the story of Fleetwood Mac, the last tour was not meant to be the last tour," Fleetwood said. "If that became clear — and it could — I would hope to find a classy way to say goodbye. Because one thing we've all learnt with Fleetwood Mac is that there are no absolutes at all."
Nicks said 2022 would see brighter days. So, she might be willing to do a Fleetwood Mac tour or even a solo tour. However, as of right now, Fleetwood Mac is looking like the dying flower, not Nicks.