Stevie Nicks Said She Used to Make Christine McVie 'Nuts' and 'Jealous'
Stevie Nicks and Christine McVie are friends, but their dynamic wasn't always perfect. Nicks explained that her behavior used to irritate McVie.
The abject chaos of the Fleetwood Mac dynamic did not leave any band relationship unscathed. Though some blowups were markedly worse than others, the entire band bickered, even close friends Stevie Nicks and Christine McVie. Several years after joining Fleetwood Mac, Nicks said she recognized that there were times when McVie was fed up with her. She revealed how they navigated these difficult moments.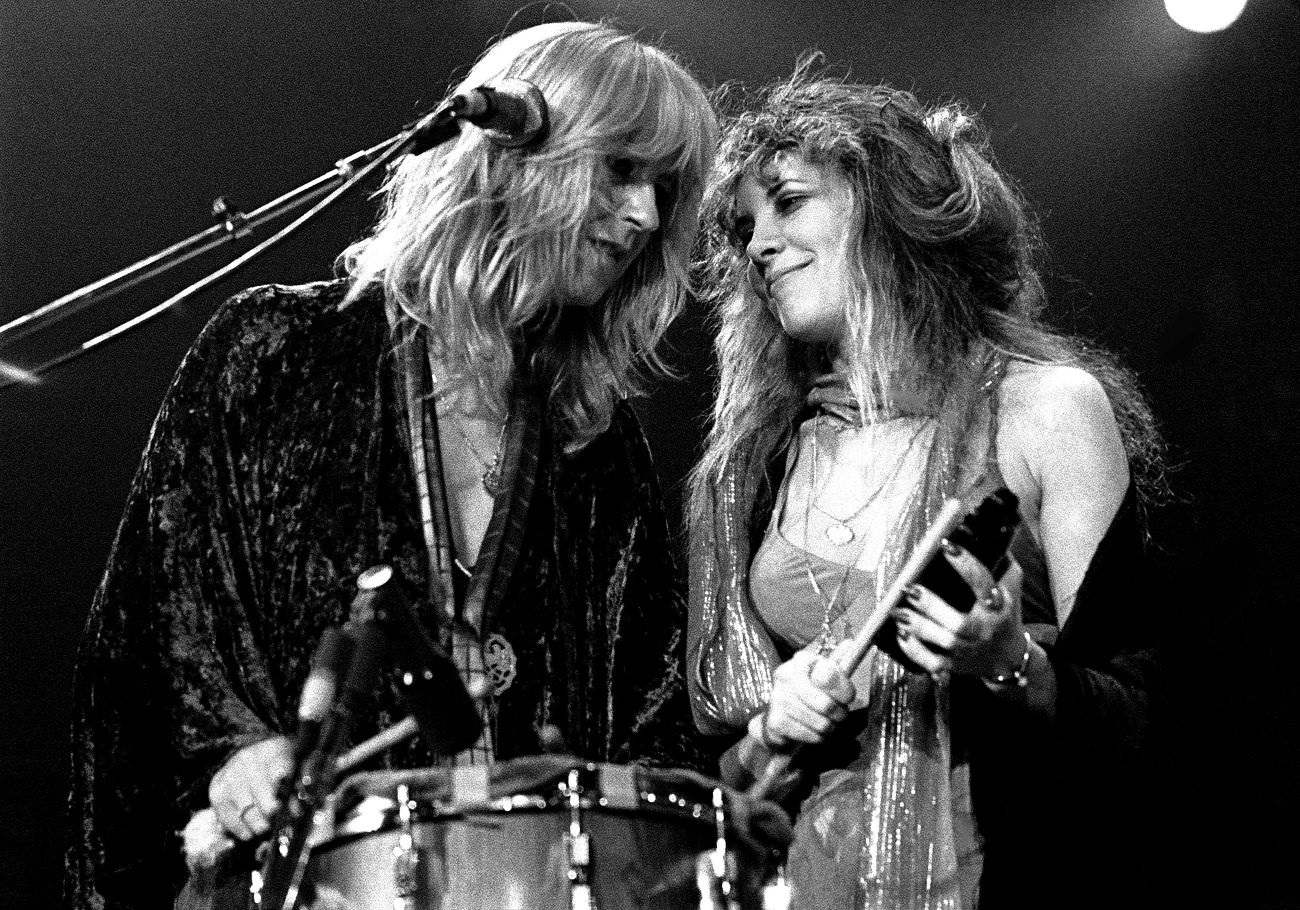 Stevie Nicks and Christine McVie had ups and downs in their relationship
Nicks and McVie became fast friends after the former joined Fleetwood Mac in 1975. McVie knew that getting along would be vital as they were the only women in the band.
"It was critical that I got on with her because I'd never played with another girl," McVie told The Guardian. "But I liked her instantly. She was funny and nice but also there was no competition. We were completely different on the stage to each other and we wrote differently too."
They stuck together when they were going through breakups and navigated the male-dominated world of rock music. Their relationship wasn't all sunshine, though. After nearly a decade of working together, McVie shared that they'd grown apart.
"Ten years ago, she really had her feet on the ground, along with a tremendous sense of humor, which she still has," McVie told Rolling Stone in 1984. "But she seems to have developed her own fantasy world, somehow, which I'm not part of. We don't socialize much."
Nicks explained that she used to annoy her bandmate
Nicks recognized that she could be annoying to McVie. She was grateful that their working relationship was still solid despite this.
"Christine very willingly gave me the stage, which I thought was very cool for a woman to say: 'Oh, she's five years younger than me and I've worked for ten years on the road, killed myself, and here she is, our new frontwoman,'" Nicks said in 1981, per the book Fleetwood Mac on Fleetwood Mac: Interviews and Encounters. "It was incredibly big of Christine to just move out of the way, because I do tend to kind of animate around and I drive Chris nuts. Crazy."
She shared she initially had no idea that McVie felt negatively toward her.
"Chris will tell you that there were times in the last six or seven years when she was a little jealous. And I swear to God I never knew," Nicks explained. "Never one comment to the effect of 'I could really have done without you.' And I'm sure there were times when I'm flying around the stage in my gossamer chiffon where she had to think to herself: 'Wow, what's this? Fairy school?' and never once did she make me feel that."
Nicks explained that McVie took her emotions into consideration and didn't say anything harsh.
"She knew from the beginning that I was real sensitive and that I love her so much that anything she'd say to me would cut like a knife," she said. "So she was always very careful."
Stevie Nicks and Christine McVie say their relationship is better than ever
In 2014, McVie rejoined Fleetwood Mac after a 16-year, seemingly permanent hiatus. Both women revealed that their relationship had never been better. Nicks said that she never wanted to go without McVie in her life again. McVie likened them to sisters.
"Stevie and I are really good friends, in fact I think we're better friends now than we were 16 years ago," McVie told theartsdesk. "And it's a fact, when it's the Buckingham/Nicks show backed by John and Mick, that's going to cause a lot of tension and stress. But with me in there, it gave Stevie the chance to get her breath back and not have this constant thing going on with Lindsey: her sister was back."