Stevie Nicks Says She's Fearless Because There's No Other Option: 'I'm Not a Good Terrified Person'
Stevie Nicks is as graceful, powerful, and honest offstage as she is when she's performing. She has picked up many life lessons throughout her career and has learned how to approach different situations. She once explained that she lives without fear because she's terrible at feeling scared. The Fleetwood Mac artist explained what this means and how she has learned to curb fright.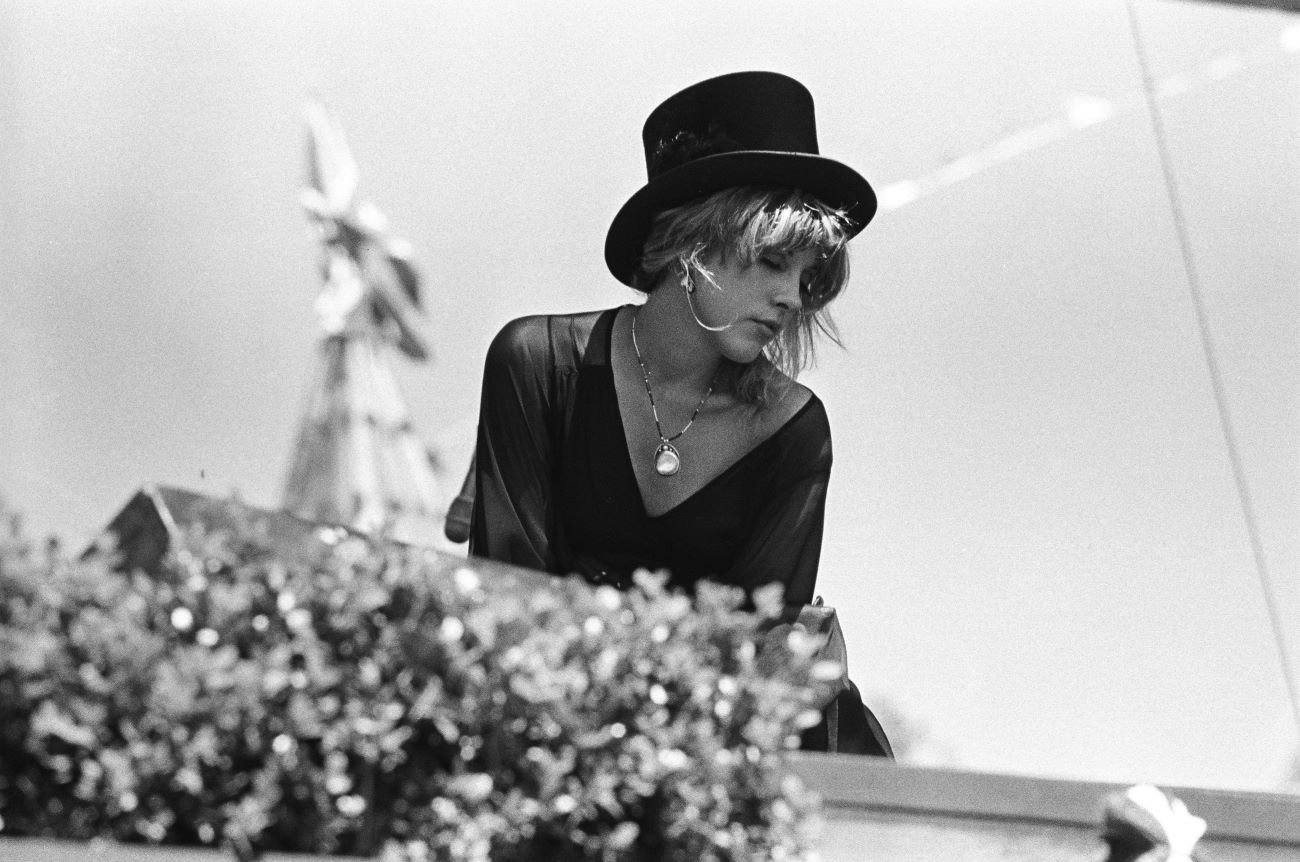 In Fleetwood Mac, Stevie Nicks had a strong resolve
When Nicks joined Fleetwood Mac in 1975, she and bandmate Christine McVie were often around groups of men. Early in her career, she realized she had to demand respect to be taken seriously.
"I said to Chris, you know, we can never be treated like second class citizens here," Nicks explained to NPR. "So when we walk into the room, we have to walk in with a big attitude. Which does not mean a snotty conceited attitude. But it means like we have to float in like goddesses, because that is how we want to be treated. And we will never not be invited to the party, because we are women."
She explained that they would leave any situation where they didn't feel respected. Nicks confirmed that this approach worked well for them.
The musician said she's just not good at being afraid
Similarly, Nicks reached a point where she decided to be fearless. She explained that this was because the feeling would otherwise overcome her.
"I am pretty fearless, and you know why? Because I don't handle fear very well; I'm not a good terrified person," The Cut reported that Nicks said to Interview Magazine. "I learned that a long time ago. You know when you walk into your house and there's nobody there and all the lights are out, it's like I just fearlessly go into the dark, because I know if I start creepin' out that it'll get me."
She added that she tries to see the light at the end of the tunnel in all situations. This allows her to navigate fear.
"I just try not to ever be afraid of anything. I just go, 'Well, if the earthquake happens, I've got my steel-toed shoes and some rope, and we'll get down a mountain.' Or you'll be up there in a helicopter waving at us. I believe that we will just about get through anything."
Stevie Nicks admitted she was afraid to film 'American Horror Story'
When Nicks received the opportunity to appear on an episode of American Horror Story: Coven, she admitted that she felt afraid for two reasons. The first was that she'd frozen during a fourth grade performance and sworn off acting. The second was because people had continuously called her a witch early in her career.
Ultimately, though, she talked herself out of the fear, even reprising her role in an episode of American Horror Story: Apocalypse.
"I was like, 'what, really, am I going to turn this down because of all that past nonsense?'" she asked the LA Times. "I'm way too old and I've been through way too much to give up an opportunity like this. I'm fearless. You have to be fearless in life, Yvonne. I'm not afraid of anything. Don't you ever be afraid of anything."
RELATED: How Stevie Nicks Formed a Lifelong Friendship With Tom Petty by 'Refusing to Go Away'