Stevie Nicks Says Some Parts of Success Devastate Her: 'It Breaks My Heart'
Stevie Nicks has been in the public eye since the mid-1970s. In this time, the musician has learned how to successfully manage and maintain fame. Still, there are some elements of her success that she has a hard time getting used to, even if they're an essential part of her process. She explained there's one part of her career that breaks her heart to this day.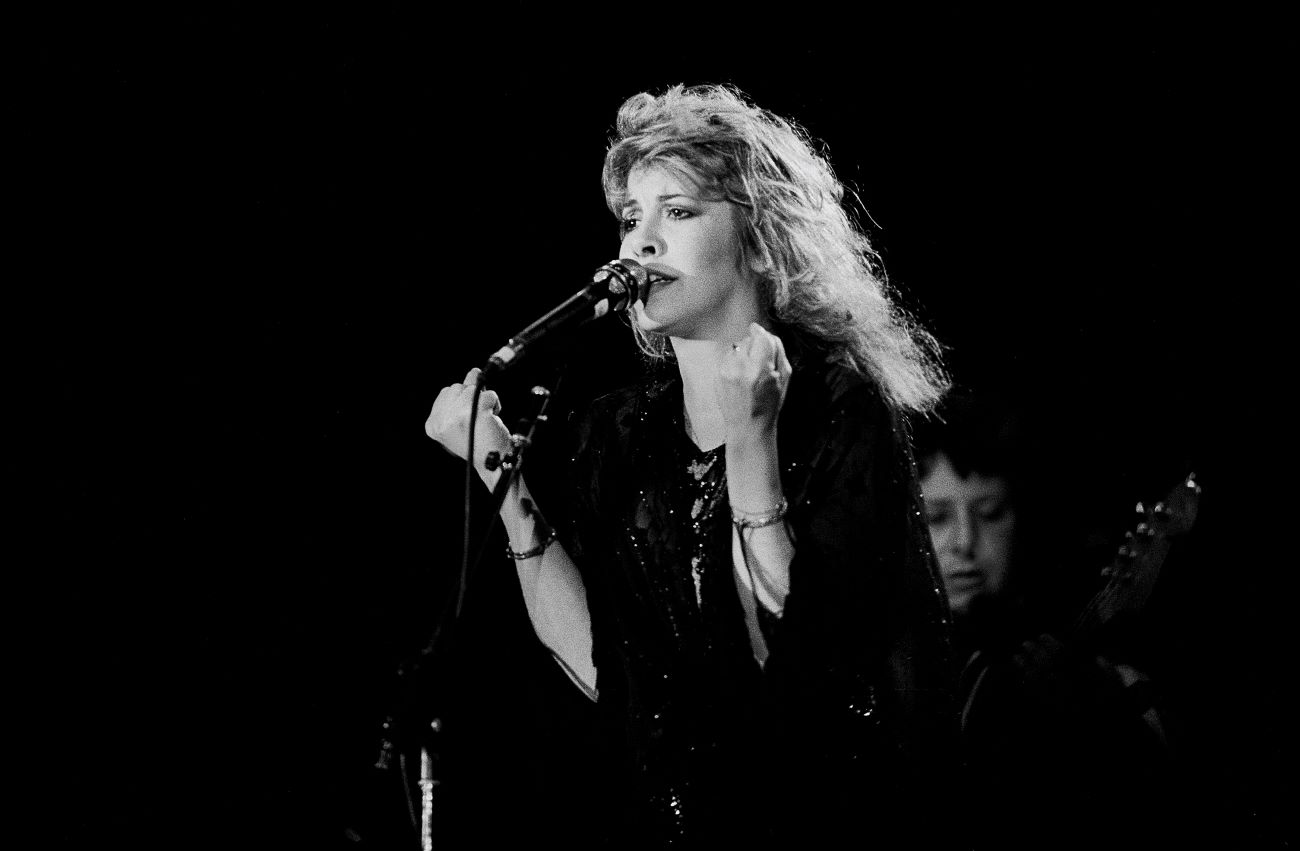 By joining Fleetwood Mac, Stevie Nicks elevated herself to global success
When Fleetwood Mac first formed in 1967, Nicks was not a part of it. Instead, she had just joined Lindsey Buckingham's band, Fritz, as the lead singer. Once the band split up, Nicks and Buckingham began a romantic relationship and attempted to pursue a career as a duo. Their first album flopped, though, meaning that Nicks had to continue picking up odd jobs to support them.
While Buckingham worked on music, Nicks worked in waitressing and cleaning jobs. At this time, she was only collecting $1.50 an hour for her work. In 1975, Nicks and Buckingham's luck changed when they both joined Fleetwood Mac. Nicks' career is still strong to this day, with a bevy of successful albums with the band and on her own.  
Some parts of her success make her sad
Despite her success, Nicks says that there are certain parts of her career that she still finds difficult. Certain, unalterable parts of her routine have helped her maintain her career for decades. Some of these, though necessary, make her sad. 
"I work very, very hard. I have a piece of typewritten paper here that says, 'You keep going and you don't stop.' You do your vocal lesson," she told Rolling Stone.
Nicks shared that she's used a vocal coach since 1998 when she began to notice problems with her performances. Every night before she goes onstage, Nicks works with her coach to make sure she's ready, a routine she believes has greatly strengthened her singing abilities. Because of the time it takes, though, she's unable to take time to do anything else.
"I have a lot of friends from high school and college who want to hang out when I play in their city. I have to rest for my show. It breaks my heart, but what comes first? Don't endanger my show. That's been my mantra my whole life: Don't endanger my show."
Stevie Nicks doesn't ever see herself retiring 
Despite the sacrifices she often has to make, Nicks says she doesn't see herself retiring. She wants to continue performing for as long as she can. She said she always saw herself doing the same act from her 20s to her 60s. Now that she's in her 70s, she hasn't slowed down. 
"I'll never retire. My friend Doug Morris, who's been president of, like, every record company, said to me once, 'When you retire, you just get small.' Stand up straight, put on your heels, and get out there and do stuff."