Stevie Nicks Says She Was 'Selfish' in the Songwriting Process in Her Early Career
Stevie Nicks is one of the best songwriters in rock history. There's a Stevie Nicks song for virtually every occasion, especially moments filled with love or heartbreak. But Nicks admits that she was a bit selfish writing songs in her early career. We can't say we're complaining about her apparent self-centered ways. Otherwise, we might not have gotten songs like "Dreams," "Rhiannon," or "Gypsy." However, it is interesting to hear Nicks harsh self-assessment.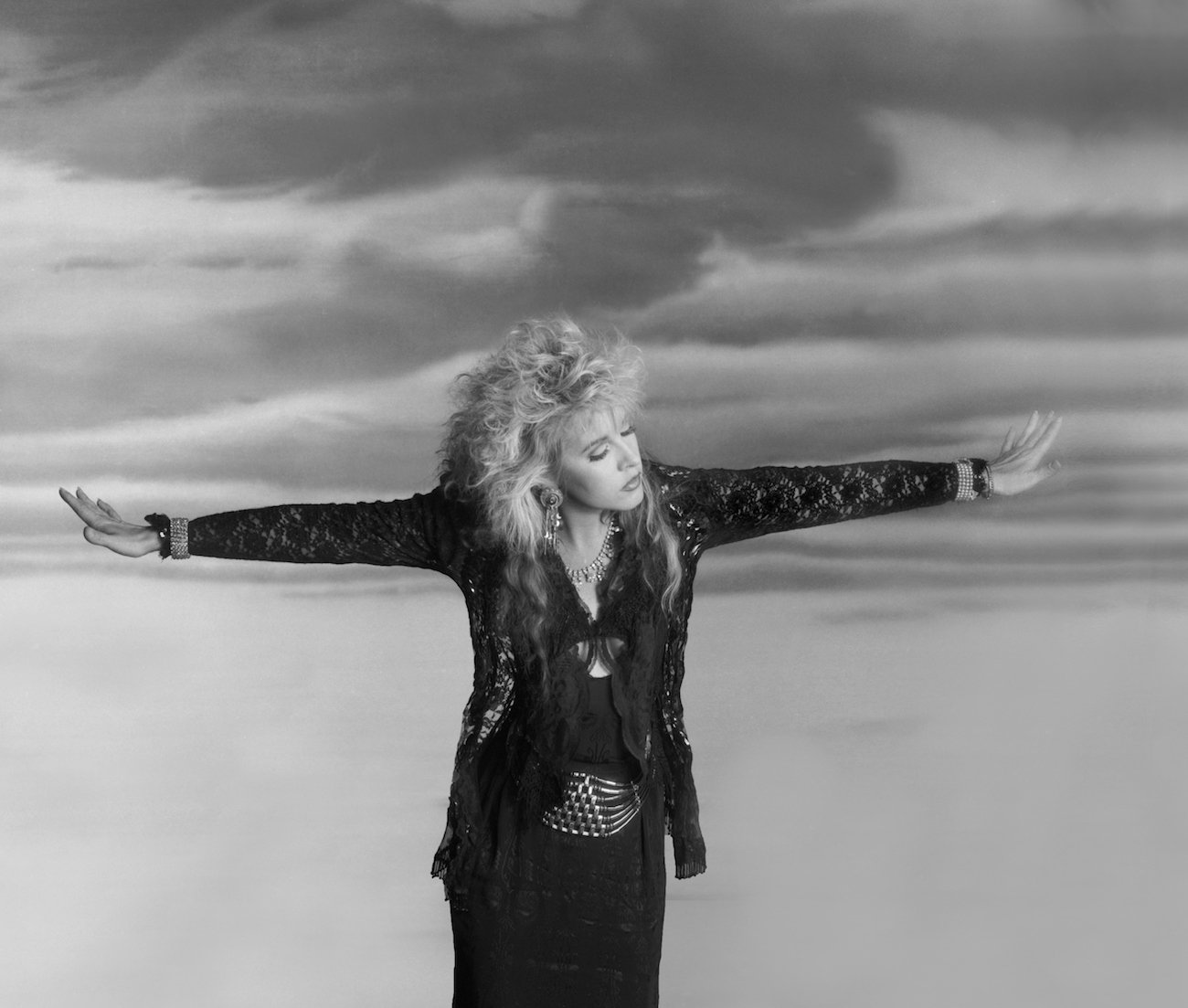 Stevie Nicks says she was 'selfish' in the songwriting process in her early career
In a 2011 interview in Australia, Nicks discussed what it was like writing songs with her long-time friend and Eurythmics' frontman, Dave Stewart. Despite being "selfish" about not letting anyone write songs with her, Nicks found it was "easy and fantastic" collaborating with Stewart on her album In Your Dreams. "It was a blast, the best year of my life," Nicks said.
"The songwriting process for me, I've always kept to myself. I really was very selfish about it; I never really wanted to write with anyone," Nicks said. "And Dave, differently, right when I first called him in January I sent him a book of poetry of about 40 pages of poetry, and then I'm thinking later, what did I think I was just going to send him this book of poetry, and he was going to read it? Then we were never going to-then what did I think he was going to do? Just make some musical tracks and bring them over and leave?
"He said to me, 'Well, you sent me the poetry, so I like this poem,' and, just in a situation like you and I are right now, 'I like this poem, let's start here.' I'm like to myself, 'He doesn't really think that we're going to actually write a song here, in this room, in the same room together.' He just starts playing guitar, and we have microphones, and in five minutes we had written the second to last song on the record that's called 'You May Be the One,' and this was a serious heavy-duty song. This was not just a fun little dumb song; this was a serious song."
RELATED: Stevie Nicks Revealed Her Favorite Beatle: 'I Had Some Nice Moments With Him'
Nicks says she can't sit down to write songs
Speaking about her songwriting process with Thirteen, Nicks says she can't "schedule writing dates" or sit down to specifically write songs because she starts to feel under pressure. This is why she's never tried writing songs with someone else because that would mean she'd have to sit down and write. That's why she felt weird writing with Stewart. But that all changed.
"People who schedule writing dates and say, 'Okay I'm going to sit down and write with this person from 2 to 3 and then 4 to 6, and then I'll have dinner and work from 9 until…' Well, I just could never do that," Nicks explained. "I probably wouldn't be inspired under pressure. I would just sit there and stare at people and say, 'This isn't really working for me.'"
Speaking about sitting down to write with Stewart, Nicks said, "He and I sat down and wrote songs together, which is something I have never done. Not with Lindsey, not with anybody. I think it's because Dave is the kind of guy that has no ego and could read a face. So when we would start working on something, and if I didn't like something, he could see it in my eyes before I even realized it.
"And we would say, 'Okay, let's start again!' So the first day, he came up here, and we wrote a song, and my world changed. I really understood why Lennon and McCartney wrote together when they really didn't have to or why Roger and Hammerstein wrote together… You bring something to the table, they bring something to the table."
After that, Nicks said she and Stewart were on a roll. "Dave has lots of chords, I have lots and lots of poetry," she said. "However, Lindsey has lots and lots of chords, and I have lots of poetry, but we never wrote songs together!  Dave has chords, I have poetry, and we wrote seven songs in not quite three months which is major."
RELATED: Stevie Nicks Based 'Stand Back' on This Prince Song
Nicks says writing a song starts with a "little inspiration"
When you listen to Nicks' songs, you can instantly recognize its intricate lyrics. But starting the process of writing a song is as simple as finding inspiration for Nicks. She told CBS Sunday Morning that the simplest things inspire her.
"Something will happen to me, whether it's something that happens to me, whether it's a man that walks by me and just smiles at me in a certain way that just makes me go, 'What a beautiful smile that was,' you know? Then I just might go and write and go, 'The smile was the only thing I saw…' Then I'm off then; it's like then my poem has begun," Nicks explained.
"If the poem gets finished, if it's laying around the house, and the poem gets finished, and I think it's good, then I'll go and sit at the piano, and I'll make it into a song," she continued.
Writing a song like "Gypsy" was simply inspired by moving from a big fancy house back to a smaller one. She put her mattress on the floor and decorated her room gypsy-like. The songs lyrics literally describe this experience: "So I'm back to the velvet underground. Back to the floor that I love. To a room with some lace and paper flowers. Back to the gypsy that I was."
But now that Nicks has gotten a naste for writing songs with other people, it won't just be her inspirations that come to the table. We can't wait to see who Nicks collaborates with next.