Stevie Nicks Once Sent Her Producer's Car Crashing Into a Neighbor's House
Stevie Nicks is a multifaceted talent uplifted by her legion of fans. Though she receives rightful praise for much of what she does, Nicks still makes mistakes. Before she rose to fame in Fleetwood Mac, she made a parking error that sent her record producer's car off a cliff and into his neighbor's bedroom.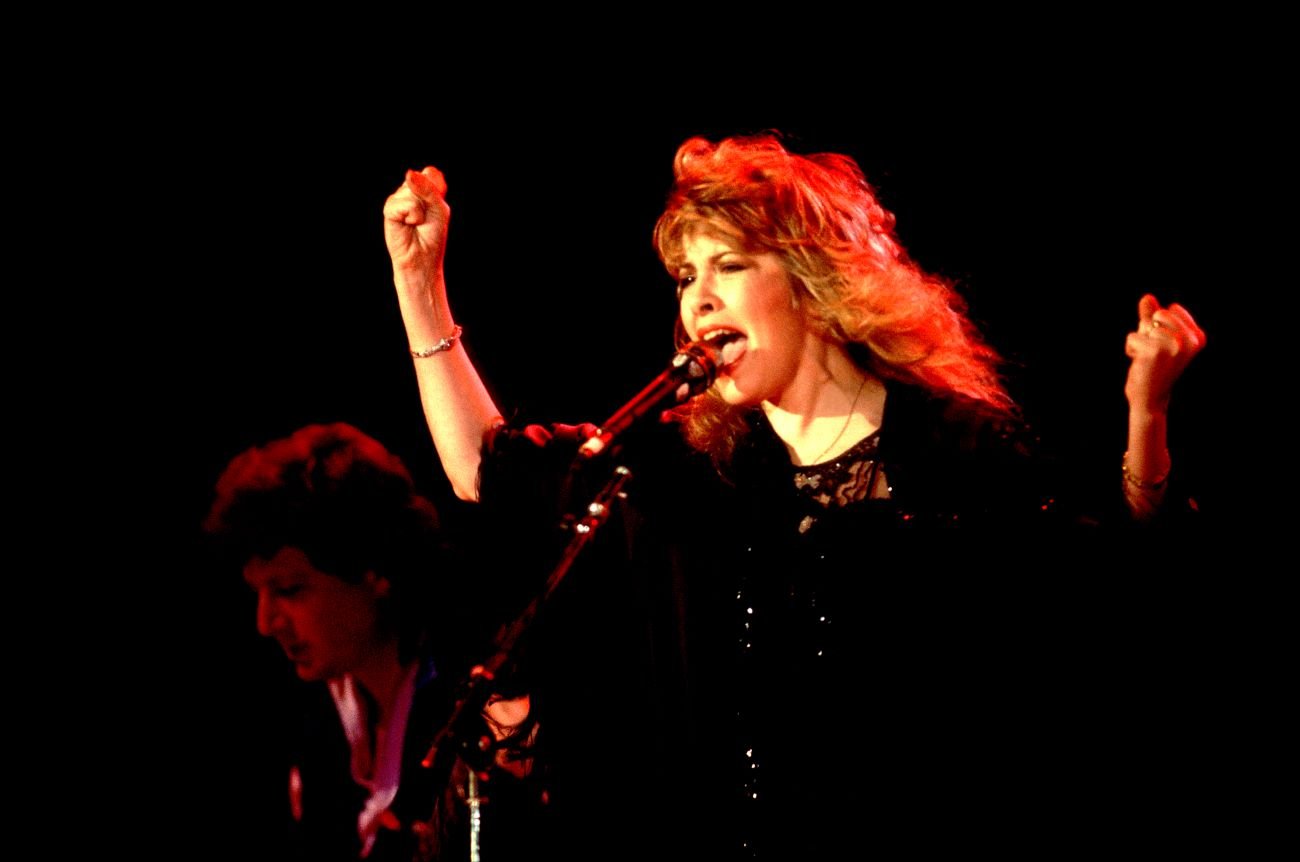 Stevie Nicks and Lindsey Buckingham moved in with producer Keith Olsen
Nicks and her new boyfriend Lindsey Buckingham moved to Los Angeles after leaving their band, Fritz. After the band performed for record producer Keith Olsen, he encouraged them to break out as a duo.
"I took Lindsey and Stevie aside and said to them, 'You two really have a unique sound together … but the rest of your band will hold you back. I'd like to continue to work with you, but I think you'd do much better as a duo,'" Olsen said per the book Gold Dust Woman: The Biography of Stevie Nicks by Stephen Davis.
When the couple moved to LA, Olsen let them stay in his house until they could afford a place of their own.
She accidentally sent Olsen's car over a cliff
In 1972, Olsen had to go to New York to mix a James Gang concert. As Nicks and Buckingham's car had recently broken down, he agreed to let them drive his Corvette while he was away. He only wanted someone to drive him to the limousine pick-up spot, then pick him up three days later.
"Stevie in a long, heavy cotton robe, trying to drive a stick-shift car, which she'd never done before, where the end of the robe got caught up in the pedals," Olsen explained. "As she rode away after dropping me off, the lead singer of the James Gang said, 'Keith, you'll never see that car again.'"
Unfortunately, the singer was right. By the time Olsen got to his hotel in New York, there was a message waiting for him.
"Lindsey got on the phone and told me everyone was OK but the car was in my neighbor's bedroom," Olsen recounted. "Stevie had parked the car [on the steep hill], pulled on the brake — one click — and went back to bed. Forty minutes later, the car rolled down the hill, went over a cliff, was hurled into the air and into the bedroom of the house below me. (Come to think of it, I think Stevie still owes me for that car…)."
Stevie Nicks doesn't have a driver's license
Several years later, when Nicks was a member of Fleetwood Mac, she let her driver's license expire. Her new level of popularity meant that she rarely had to drive anywhere alone. Instead, friends, boyfriends, or chauffeurs drove her places. She was also very nearsighted, something that she worried would make it dangerous for her to drive.
"I see things mostly in soft focus," she once said. "I see things like in a dream."