Stevie Nicks Opens Up About Her Sexuality and Reveals Whether She's Ever Dated Women
Stevie Nicks has, in the words of Taylor Swift, a long list of ex-lovers. The Fleetwood Mac singer has lived like a rock star and dated several famous musicians. She is also considered a gay icon. But has she ever had a relationship with a woman? Nicks addressed rumors about her sexuality and opened up about whether or not she has dated women.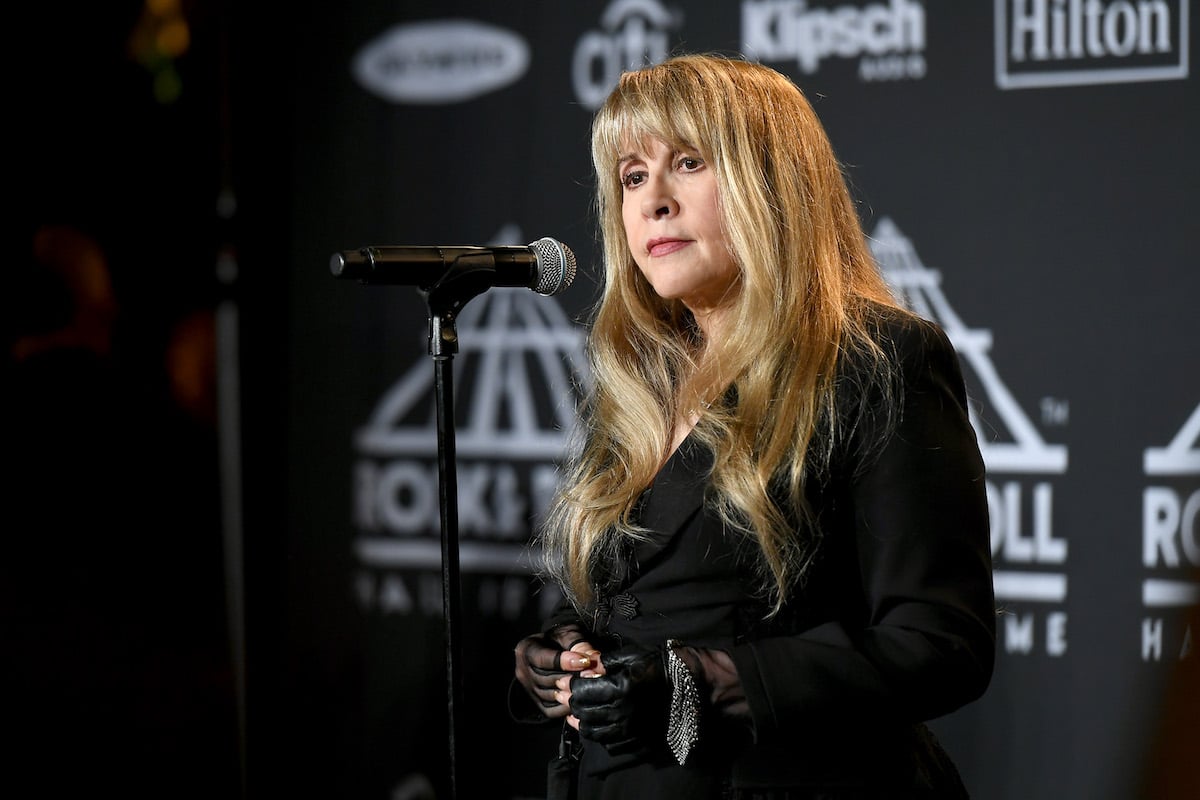 The Fleetwood Mac singer has dated several famous men
Nicks is best known for her work with the classic rock supergroup Fleetwood Mac and as a solo artist. But she is also known for dating several famous musicians. Although Nicks is considered a gay icon, the headlines about her sexuality and dating life have revolved around men.
The "Gypsy" singer dated Don Henley and Joe Walsh, who are both members of the rock band The Eagles. She had relationships with music producers Rupert Hine and Jimmy Iovine. Nicks credits Iovine with inspiring one of her hits, "Edge of Seventeen." She also dated politician Jerry Brown. 
She was briefly married to Kim Anderson, the widower of her best friend, Robin Anderson. According to Nicks, they got married while grieving the loss of her friend and quickly realized it was a mistake. They divorced after three months together. 
Nicks' most famous relationship was with her high school sweetheart and Fleetwood Mac bandmate, Lindsey Buckingham. The two musicians have a long and storied history, and they continued to work, tour, and perform together even after their breakup. She also dated Fleetwood Mac's drummer, Mick Fleetwood.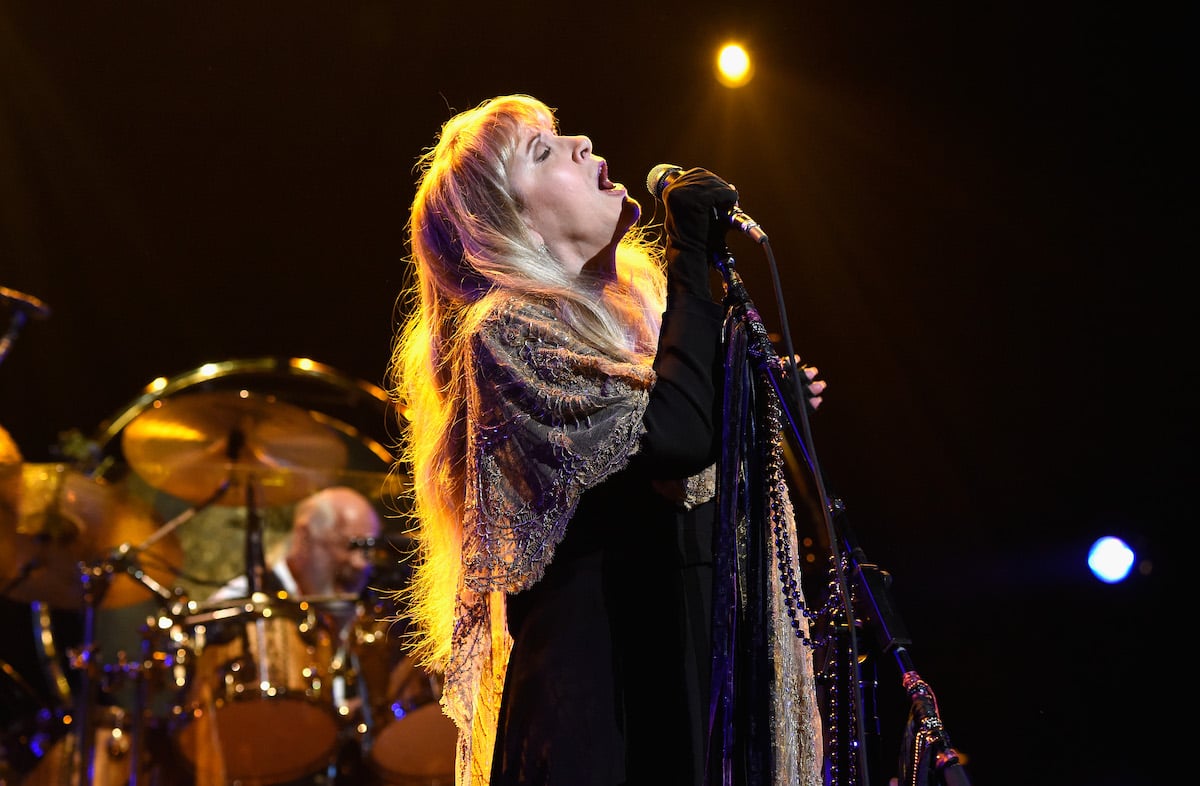 Stevie Nicks opened up about her sexuality and revealed whether or not she has ever dated women
Although Nicks is supportive of the gay community, the "Dreams" singer says she is totally straight. 
In a December 2013 interview with Daily Mail, the Fleetwood Mac singer was asked about her sexuality and if she had ever considered dating women. "Oh no. I'm not gay," Nicks replied. "I could never do that. I like men way too much. That would never work for me."
While Nicks professed her love for men, she also enjoys being single. "I do love men. But I'm happy being single now. I don't want to be in a relationship. I can do whatever I want. I'm in control."
She did, however, say that she might change her mind if the right man came along. "But if the man of my dreams were to walk in right now, then all that s*** I just said would go straight out that window into the Seine."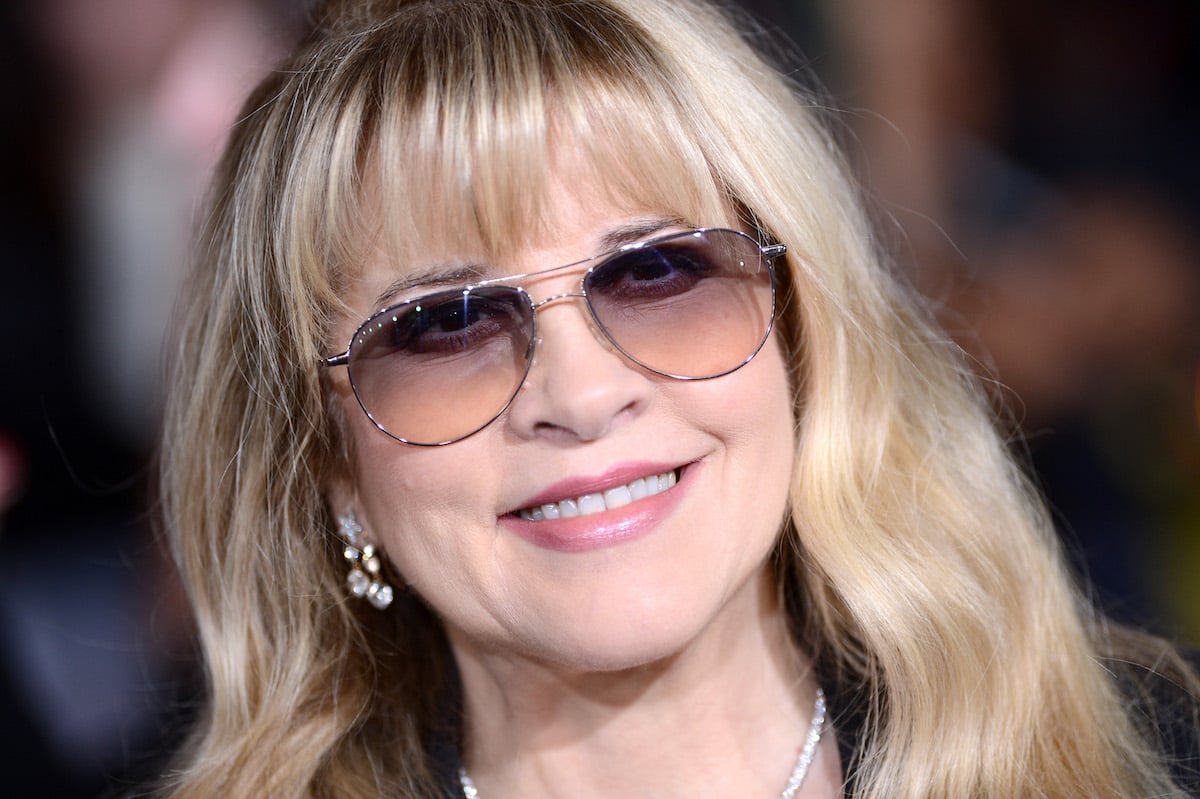 Stevie Nicks said she likes being a little mysterious about her sexuality
The mystique surrounding Nicks' sexuality is intentional. In a 2001 interview with Rolling Stone, Nicks revealed that she likes shrouding her sexuality in mystery. 
When asked about women in the music industry selling their sexuality, Nicks answered, "I definitely used my sexuality in a certain way. I kind of draped it all in chiffon and soft lights and suede boots."
Although many musicians lead with their sexuality, Nicks doesn't think it's the wisest career move. "Everybody now is just much more blatant. Personally, I think that being a little more mysterious works better, and it lasts longer," she said. "You should be very careful that you don't build everything you have around how cute you are or how sexy you are, because, unfortunately, no matter how cute you are or how sexy you are, in fifteen years, that won't be the most important part of your music. I knew that in my twenties. And I really prepared for that."