Stevie Nicks Shared Her Biggest Extravagance in Life: 'I'm Obsessed'
Stevie Nicks revealed the indulgence that makes her life a little more luxurious. She shared how this impacts the ambiance in her home.
Stevie Nicks has a reputation for making over-the-top styling demands at hotels when touring. On the road, she also designed her tour bus to be the ultimate place for comfort. Though Nicks says her room at home isn't filled with expensive items, she revealed that she's willing to splurge when it comes to one thing. She shared her greatest extravagance and revealed how it shapes her home decor.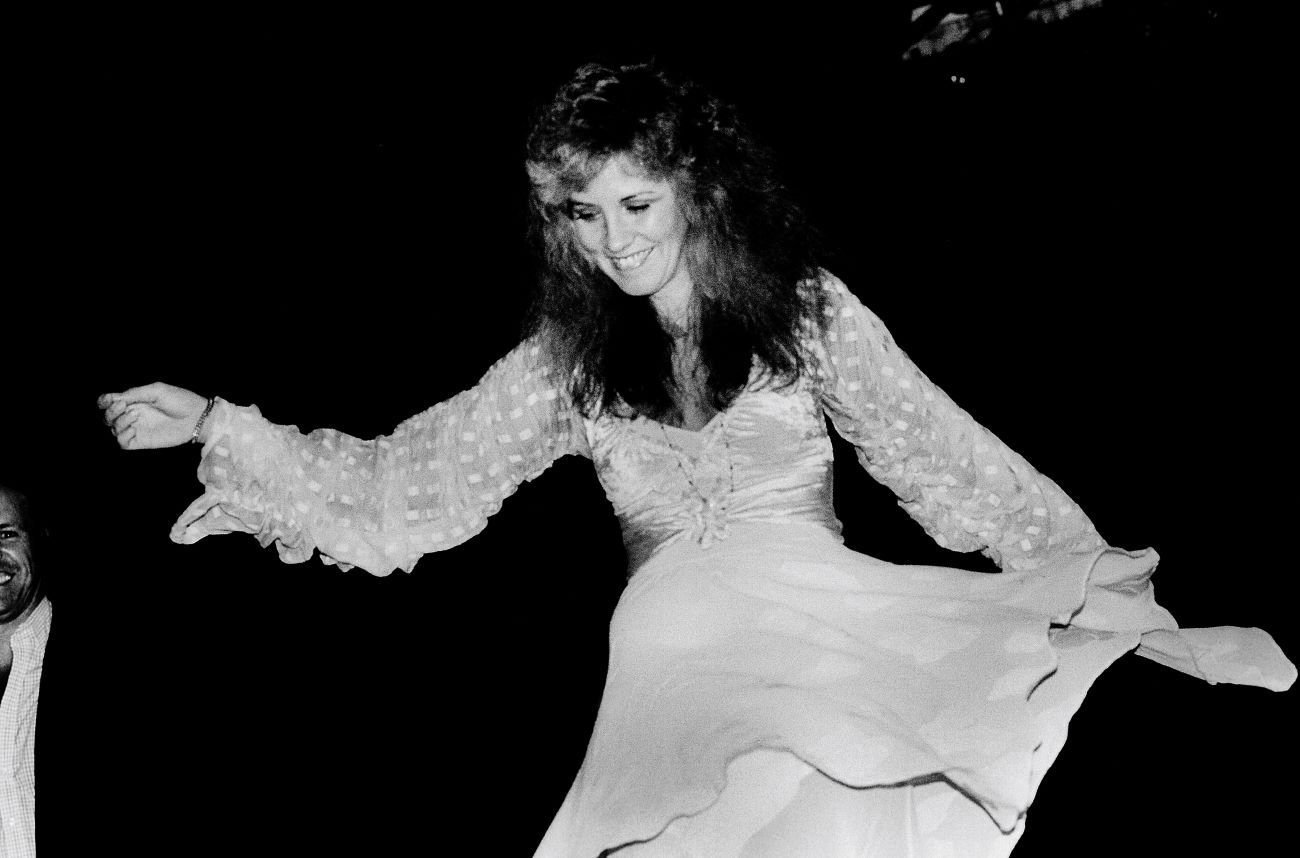 Stevie Nicks has particular decor tastes
As a touring musician with Fleetwood Mac and in her solo career, Nicks has stayed in a good deal of hotels throughout her life. She developed specific tastes for the rooms in which she stayed, often making complicated demands of the hotels. In particular, Nicks would ask that every single room be painted pink and include a white piano. If a hotel couldn't meet her standards, she'd leave.
"One of Stevie's almost comedic needs, Traveling Wilbury that she is," bandmate Mick Fleetwood told Vulture, "is what we call hotel-hopping, where we all check into a hotel and she goes, 'Oh, I need to try another one,' and just checks out. She should be a hotel critic."
She revealed the extravagance she can't get enough of
At home, Nicks says she also has specific tastes, particularly when it comes to her lighting. She shared that she's passionate about lighting in all forms.
"I'm obsessed with lighting," she told Vanity Fair. "I'm constantly shopping for different lightbulbs. I love rainbow lightbulbs. And, also, one should not live without dimmers. Life is all about lighting."
She has a lamp in her room that she ultimately went on to write about in the song "Blue Lamp."
"There's a lamp that my mom bought for me when I first joined Fleetwood Mac," she told Rolling Stone. "It's a blue Tiffany lamp, dark blue, and it's called the blue lamp."
She uses lighting to set the mood in her house and relies on all sources, even roaring fires.
"I keep a fireplace burning – even when it's 99 degrees," she explained. "I just turn the air-conditioning down. My mother goes crazy. She says, 'Do you know how much money you spend to keep this house cool, and then you burn fires in every single room? You're so weird, Stevie.' A fire creates ambiance. I need that fire. So back off, Mom."
Stevie Nicks chose her homes to suit her lifestyle
Nicks bought a home that she affectionately calls Tara but soon realized that it wasn't the place for her. At the time, she realized the house was "for adults. And even though I'm pushing 60 I don't feel that I'm that old yet." 
So, Nicks moved to an oceanfront condo with expansive views of the water and, in the hills behind it, Tara. She uses her old home to host guests and occasionally record music. She shared that she feels most at ease near the ocean, so the newer condo helps her achieve a state of calm.