Stevie Nicks Shared Her Home With 3 Friends, but Not Because She Wanted to
Stevie Nicks had three housemates in the 1990s. Though she has always had close friends, she never set out to live with a group of women.
Stevie Nicks has always had a close group of friends, so it seems natural that she would invite some of them to live with her. Despite this, she shared that she never particularly wanted to live with a group of women. Instead, it was an arrangement she happened upon. Nicks shared why she ended up sharing a large home with several friends.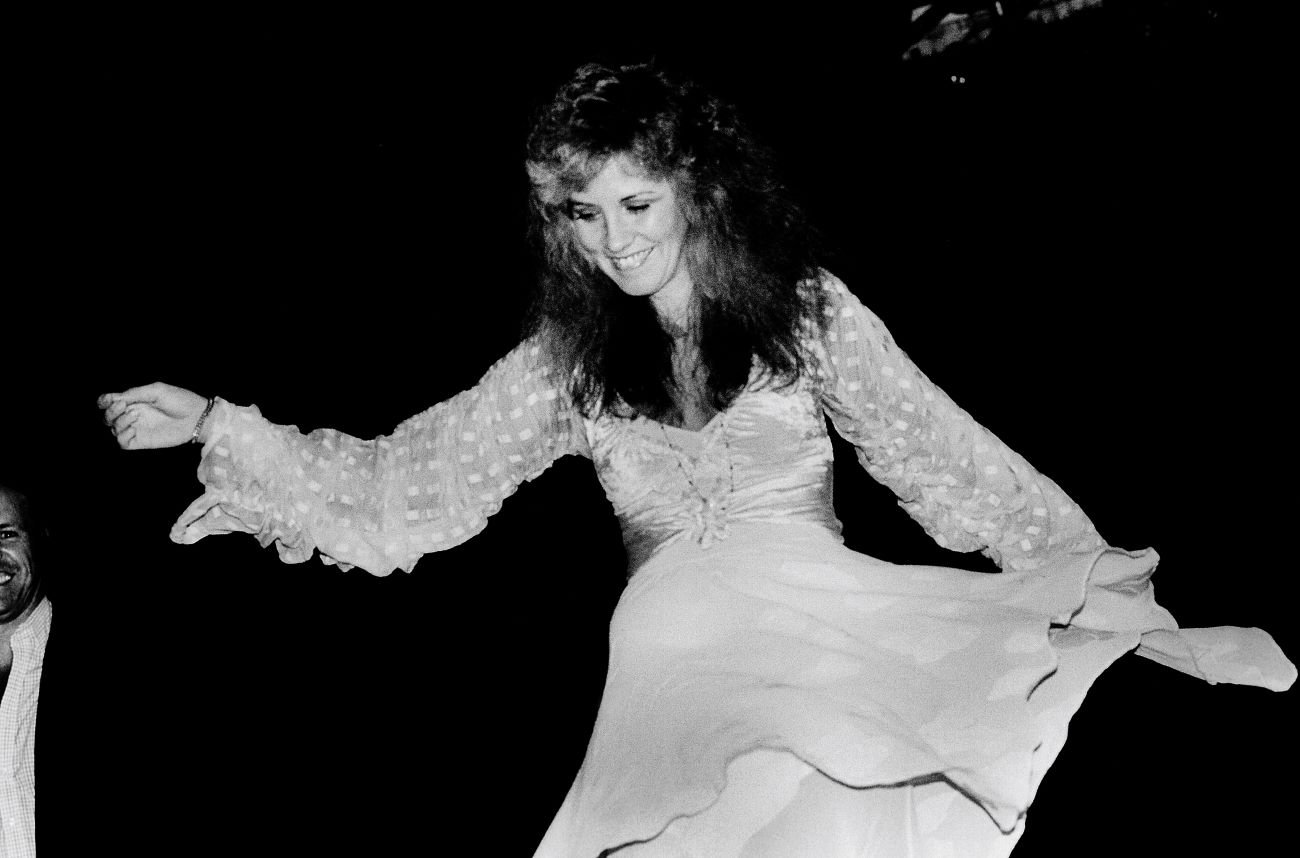 Stevie Nicks has always had a close group of friends
Nicks has surrounded herself with a group of women since her early days in Fleetwood Mac. These friends dressed similarly to Nicks, and they were all practically impossible to separate.
"My first impression of touring with Fleetwood Mac was seeing Stevie and her acolytes," musician Kenny Loggins said, per the book Stevie Nicks: Visions, Dreams, and Rumours by Zoë Howe. "She seemed to collect talented, young, beautiful girls who would then dress like her and follow her around all the time."
The women were always around when Fleetwood Mac was touring and recording, waiting to help Nicks with anything she needed.
"Stevie's girls — Robin Snyder, Mary Torrey, Christie Alsbury, and others — dressed like Stevie, in long skirts and long hair with lots of accessories and drop-dead shades," Stephen Davis wrote in the book Gold Dust Woman: The Biography of Stevie Nicks. "They smelled like her, too, redolent of patchouli oil and sandalwood."
She shared her home with several of her friends
Nicks maintained close friendships with many of these women and ended up living with three in the late 1990s. One of these women was her friend Sara, who Mick Fleetwood married after his affair with Nicks. 
The women lived in a Los Angeles home decorated to fit Nicks' particular style, including "a few carefully placed fringed shawls and a large black piano," wrote Jancee Dunn for Harper's Bazaar, per The Nicks Fix. "Garlands of red silk roses line the tops of each wall and twine around furnishings. Candles abound. A disco ball hangs over the couch."
Though the women were happy together in the home — Nicks described them as a "bunch of cackly old chickens" — she didn't set out to have this living situation.
"It's not because I want to live with a group of women, but it's what you do if you don't get married and have kids," Nicks told The Guardian in 1998, per The Nicks Fix.
Stevie Nicks owns more than one home
These days, Nicks owns more than one home in LA. One is a sprawling, multimillion-dollar home that she quickly realized wasn't a good fit for her. She purchased it in 2005.
"There was this big family living there that obviously loved this house," she said. "So there was a vibe. And something in me thought, Maybe I can have that. I was not there three days before I thought, What the hell do I do here?"
Though she keeps the house for guests and special occasions, Nicks spends her time in an oceanfront condo. The glass walls and proximity to the coast allow her to listen to the ocean.