Stevie Nicks Still Talks About Tom Petty Like He's Not Dead
Stevie Nicks revealed the heartbreaking reason she still talks about Tom Petty as though he's alive. The musicians shared a close friendship for years.
Stevie Nicks and Tom Petty shared a close relationship for several decades. The pair connected over music, but they also had a genuine friendship. Nicks was devastated by his death and shared that she still talks to him as though he's alive. She explained why she still acts as though she still behaves as though she can pick up the phone and call the late musician.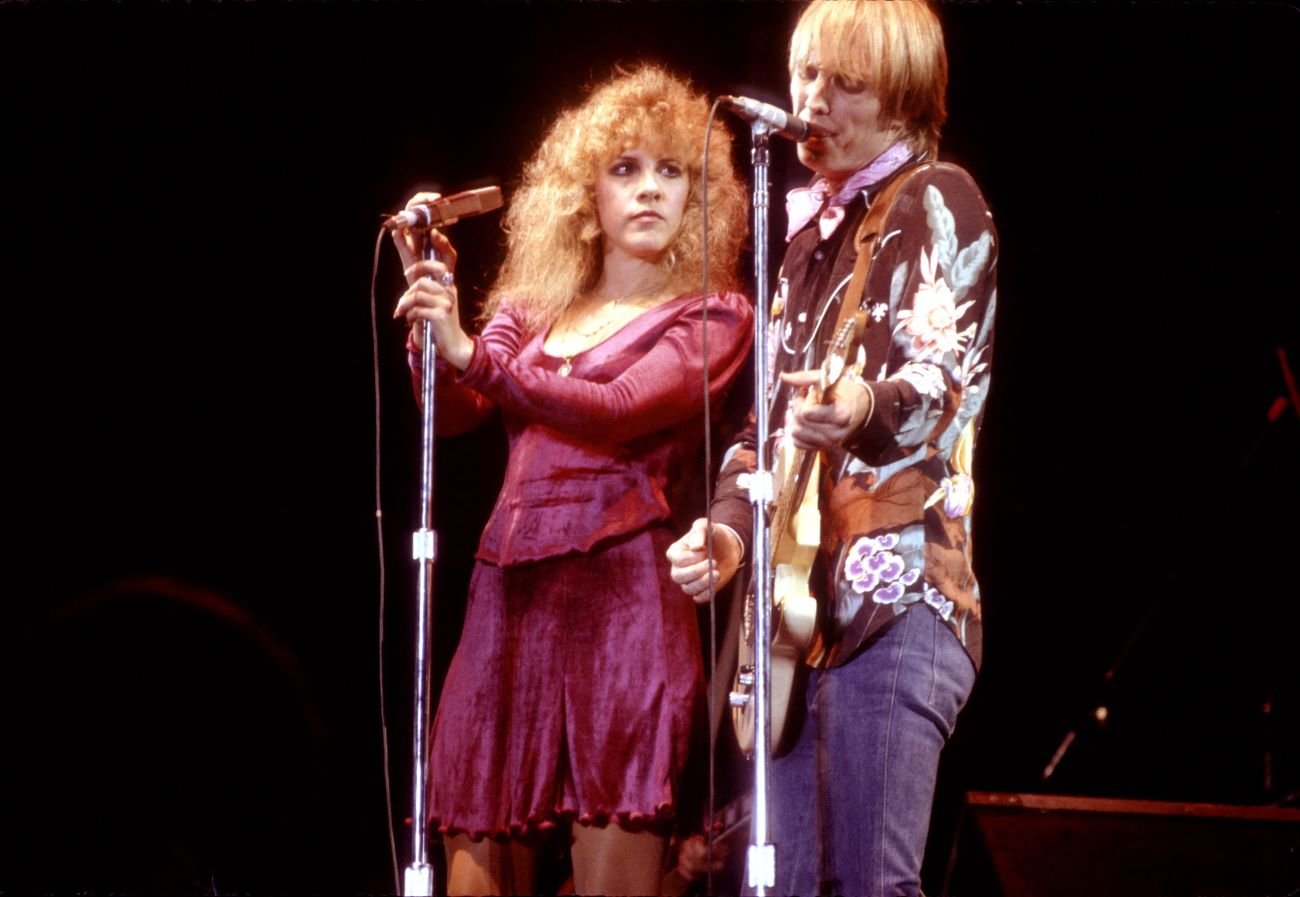 Stevie Nicks and Tom Petty had a close friendship
Nicks first met Petty in 1978. At that point, she was a massive fan of Tom Petty and the Heartbreakers, but he wasn't entirely sure what to make of her.
"We were a little wary of Stevie," American Songwriter reports that Petty said in the book Conversations With Tom Petty. "We didn't quite know whether to like Stevie or not, because we kind of saw this big corporate rock band, Fleetwood Mac, which was wrong, they were actually artistic people. But in those days, nobody trusted that sort of thing and we just kept thinking, 'What does she want from us?'"
Eventually, after a good deal of effort on Nicks' part, they grew close. They recorded music together, and Nicks knew she could always go to Petty for advice.
She still talks about Tom Petty as though he's alive
Nicks said that Petty was always a strong, positive force in her life. She said he gave solid advice but wouldn't get upset if she didn't take it. This made her feel comfortable going to him with problems.
"[I] was never afraid to pick up the phone and explain a situation to him," she told Rolling Stone. "And he would just talk me down."
Nicks even wrote a song about a time Petty gave her some tough but much-needed advice.
"The song is called 'Hard Advice,'" she explained. "It ended up on 24 Karat Gold [released in 2014 and subtitled Songs From the Vault]. The chorus goes 'Sometimes he's my best friend.' It was really 'Sometimes Tom's my best friend.' I changed it because I knew Tom would not want me to say his name. That's how well I know him.
She said that after Petty's death in 2017, she has continued to behave as though she can still pick up the phone and talk to the Heartbreaker's frontman.
"Even when I talk about him now onstage, I talk about him like he is not dead — because I don't want him to be dead," she told NPR. "So I talk to him like he's still down the street and I can, like, pick up the phone and call him."
Stevie Nicks also talks to Prince
Though Nicks wasn't as close with Prince, she said that she still talks to him. She said that she still feels his presence, which calms her when she's nervous.
"I feel like Prince is with me," she told Rolling Stone. "When I'm nervous, I'll talk to Prince. In my solo act, when I do 'Moonlight,' I wear this white wolfy coat — I put this coat on and I try to transform into a Dire Wolf from Game of Thrones. And before I go on, I always say, 'Walk with me, Prince.'"