Stevie Nicks Thinks One Direction Should Get Back Together: 'It Would Just Be Fun'
Though Stevie Nicks has publicly noted that she's happy Harry Styles moved away from pop music in his solo career, she wouldn't say no to a One Direction reunion tour. The Fleetwood Mac musician notes why she feels it's good to have flexibility when leaving a band. She also revealed what she thinks Styles would say about performing with One Direction again.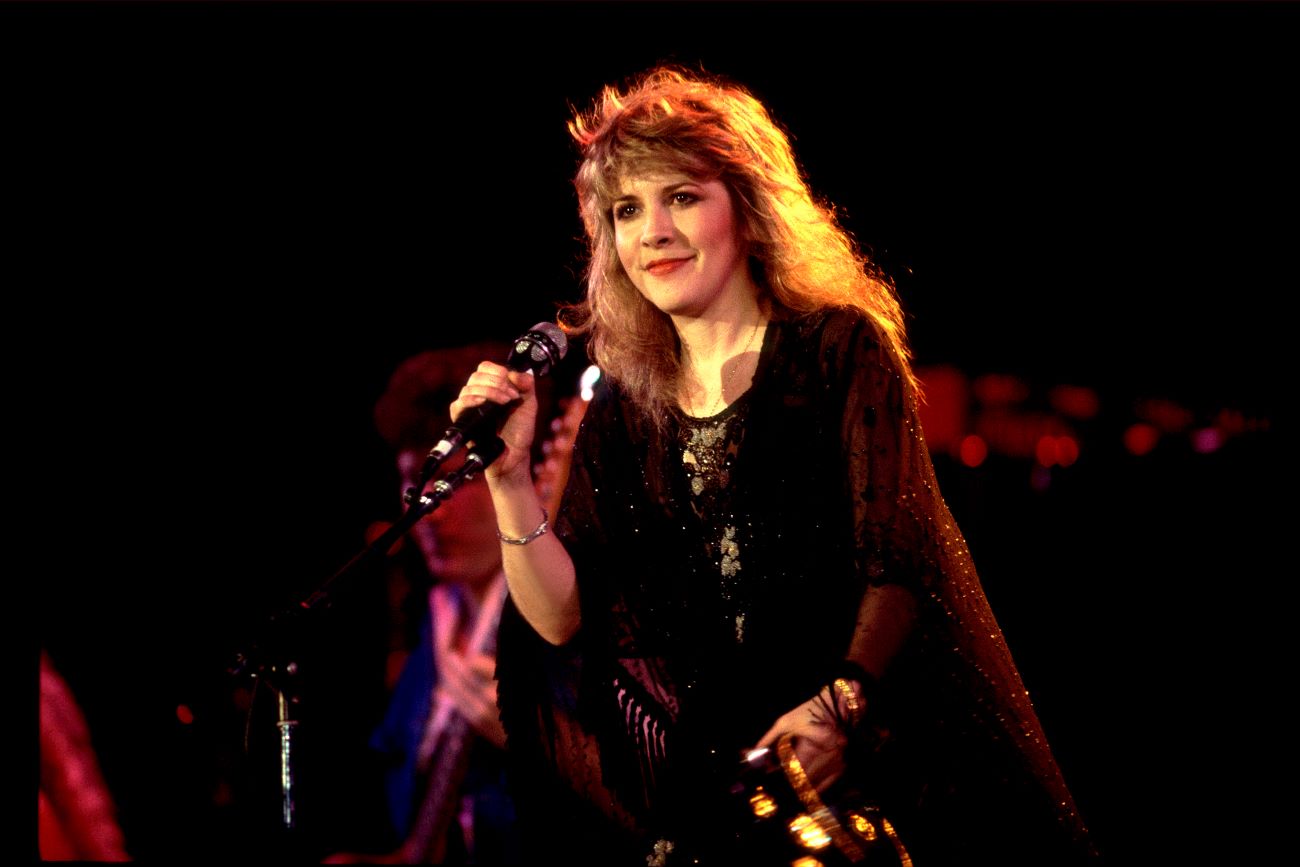 Stevie Nicks and Harry Styles are friends
In 2015, Nicks and Styles met backstage at a Fleetwood Mac concert. He'd previously formed a relationship with Mick Fleetwood but had yet to meet Nicks. It was her birthday, so he brought her a cake to celebrate.
"Piped her name onto it. She loved it," Styles told Rolling Stone. "Glad she liked carrot cake."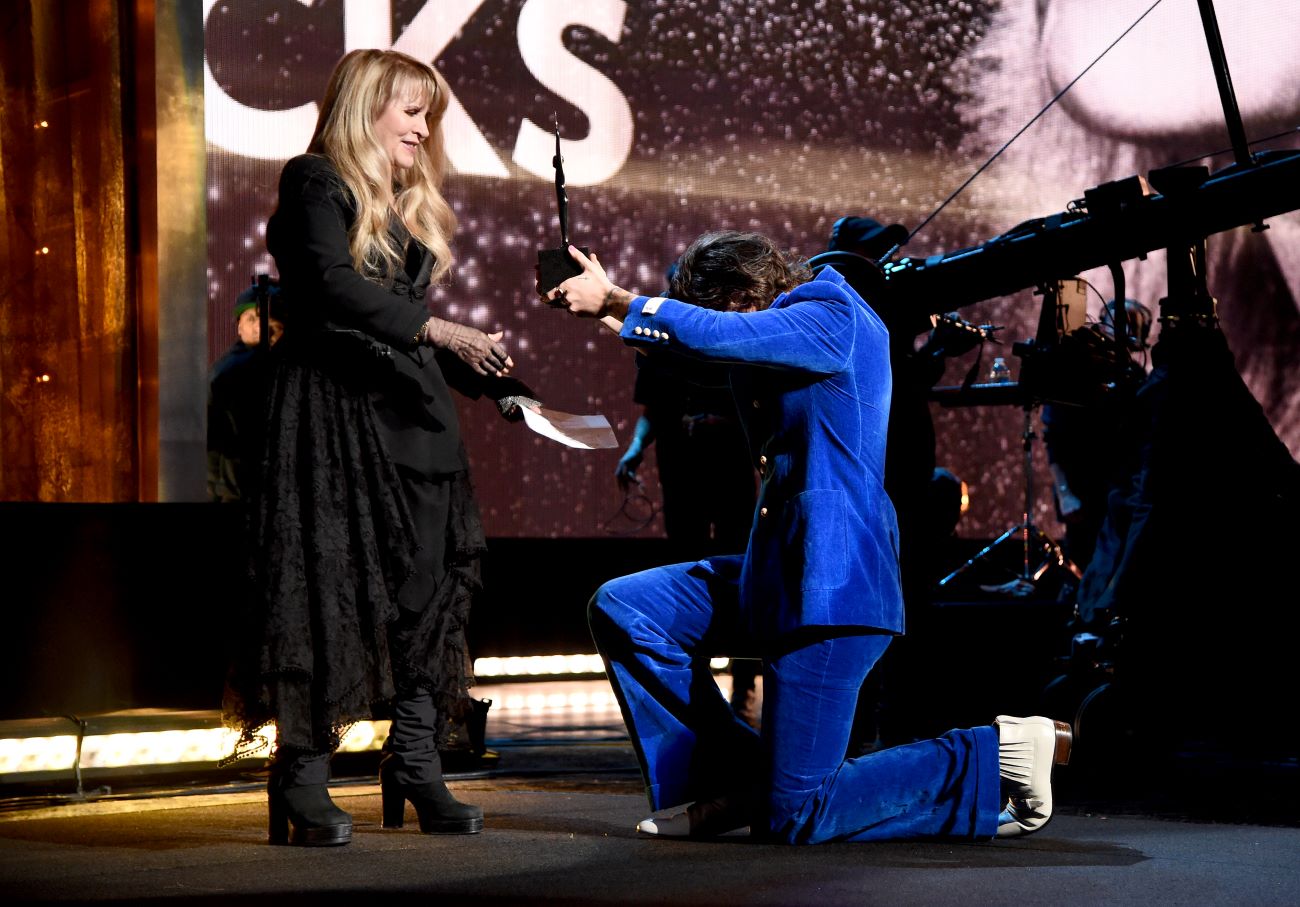 From there, their friendship blossomed. Styles invited Nicks onstage at concerts with him, and Fleetwood Mac later performed with him at the MusiCares Person of the Year awards. Nicks has been very open about how much she likes the younger musician.
"He's Mick [Fleetwood] 's and my love child," she told Rolling Stone. "When Harry came into our lives, I said, 'Oh my God, this is the son I never had.' So I adopted him. I love Harry, and I'm so happy Harry made a rock & roll record — he could have made a pop record and that would have been the easy way for him."
Stevie Nicks thinks One Direction should reunite
Though she said that she appreciates that Styles "made a rock & roll record," Nicks has stated that she would like to see One Direction get back together. The boy band went on an indefinite hiatus in 2016 and has not announced plans to reunite.
"I think it's a good idea [for them to get back together]," Nicks told Vogue. "For all we know, One Direction is completely broken up forever. But I think those guys are friends, and five or ten years down the road, they could all go, 'You know what, wouldn't it be really fun to do a One Direction tour?' Because that's what people do."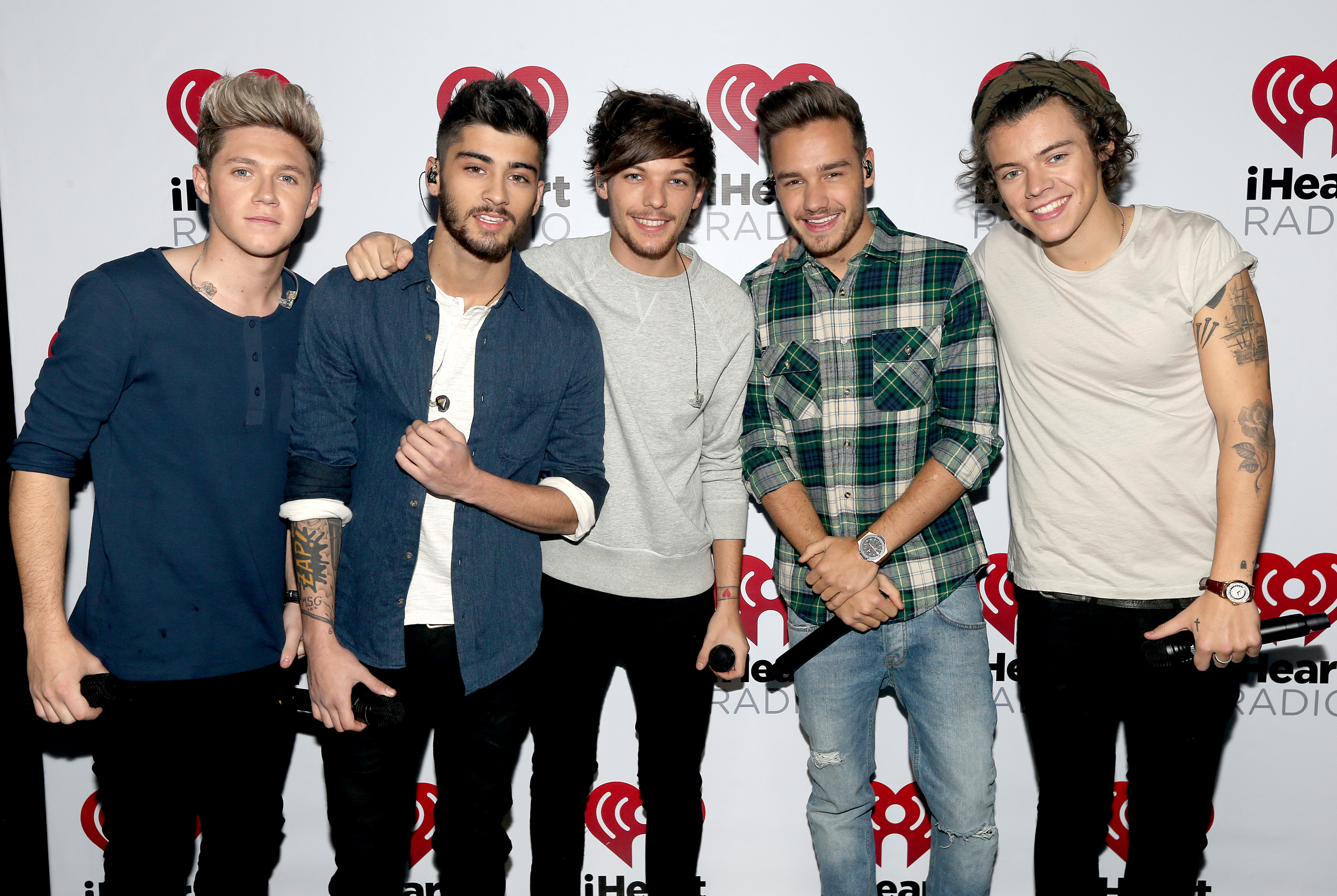 Though there haven't been any hints of a reunion tour, Nicks doesn't think one is out of the realm of possibility.
"I wouldn't be surprised if they did reunite at some point just because they can," she explained. "And because it would just be fun. Harry is the kind of person who would never stomp on that idea. He would never say, [imitates posh English accent] 'Never! I would never do that again!' Because why not just keep the door open?"
Fleetwood Mac has gone through many makeups and breakups
Nicks has expertise on the subject, as Fleetwood Mac has lost and regained members frequently in its lengthy run. Nicks herself left the band in the early 1990s only to rejoin later that decade.
"When Beyoncé made the decision to be a solo artist, she did not see herself going back to Destiny's Child every couple of years," she said. "And that's a perfectly acceptable decision because sometimes that's what people wanna do. I, on the other hand, said, 'Why not have the ability to go back to Fleetwood Mac whenever I want?' Being a Gemini, I get bored really easily, so being able to have those two careers was great."
RELATED: Stevie Nicks Is 'so Proud' of Harry Styles for Not Going the 'One Direction Route'