Stevie Nicks and Tom Petty Got Into a Fight After He Insulted Her: 'How Dare You Say That to Me?'
Stevie Nicks was immensely proud of her music. Though she looked up to friend Tom Petty, his opinion on her music sometimes upset her.
Stevie Nicks and Tom Petty were close friends, but they were both fiercely proud of their music. Neither would stand for the other insulting their work. During one conversation about musical styles, Petty inadvertently insulted Nicks. She was furious with how he described Fleetwood Mac and her solo career.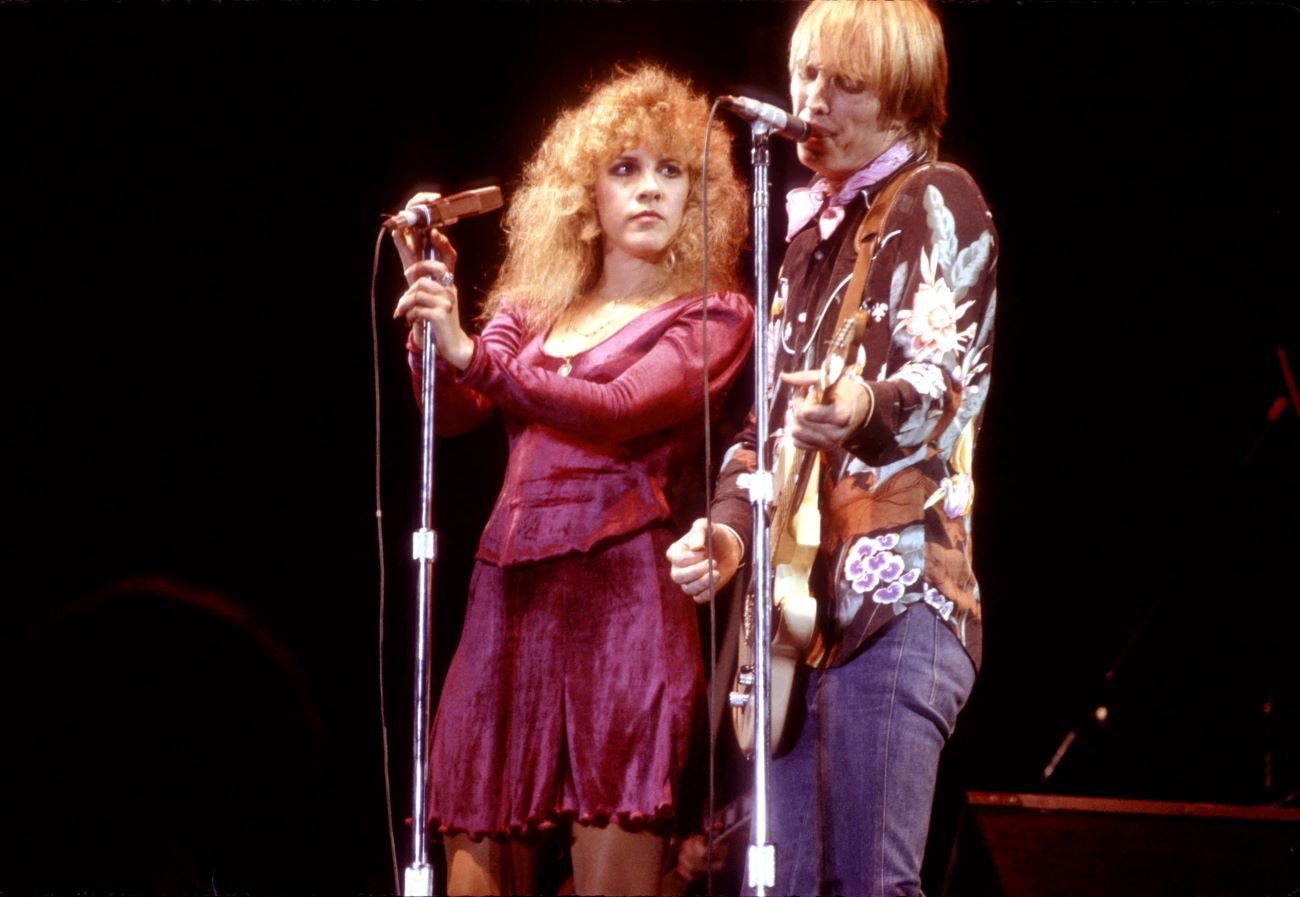 Stevie Nicks was a huge Tom Petty fan
When Nicks started working on her solo career, she wanted Petty to write a song for her. She was a huge fan of his music, stating that she may have left Fleetwood Mac if the Heartbreakers wanted her to join.
"She was this absolutely stoned-gone, huge fan," American Songwriter reported Petty said in the book Conversations With Tom Petty. "And it was her mission in life that I should write her a song."
Petty viewed Nicks as a corporate songwriter and wasn't sure what to make of her at first.
"We weren't really welcoming to her," Petty said in Petty: The Biography. "It wasn't like she received a lot of warmth. We weren't impressed by superstars — it just wasn't our nature."
Despite the less-than-warm welcome, Nicks was persistent. Eventually, she won Petty over.
"She came into my life like a rocket, just refusing to go away," Petty said.
They got into an argument while discussing music styles
Though they were close, they had their disagreements. Following the release of her third solo album Rock a Little, Nicks decided to join Petty on tour in Australia to support him. Tempers flared in a post-concert conversation.
"She got really mad at me one night in Australia," Petty said, per the book Gold Dust Woman: The Biography of Stevie Nicks by Stephen Davis.
Petty believed the Heartbreakers were a rock 'n' roll band. In his eyes, Fleetwood Mac was not. He thought they produced corporate soft rock.
"How dare you say that to me?" Nicks said.
"And this long debate ensued about how you get those credentials," Petty explained. "And I love that band, have the greatest respect for Lindsey [Buckingham] and Mick [Fleetwood], but I didn't see them as a rock & roll band. I thought her journey was different than mine. I didn't always agree with her musical taste, and she didn't always agree with mine. My frustration with her was, 'You need somebody to remind you what you're capable of. You get too easily distracted by bulls****ers that want to make a hit. I don't know why you're doing all this synthesizer rock.'"
By mentioning synthesizer rock, Petty took a dig at Rock a Little, the album Nicks was currently promoting.
Stevie Nicks irritated Australian officials after joining Tom Petty on tour
On that same tour, Nicks nearly lost the right to return to Australia. As she didn't have a work permit, Nicks could not perform with Petty and Bob Dylan. At one point, though, she couldn't help but join them to sing "Knockin' on Heaven's Door" and "Like a Rolling Stone."
"I was told by the Australian government I would never be allowed back in the country, not with Fleetwood Mac, not by myself as a solo artist, not as a tourist if I did that again," she said, per the Daily Mail. "I couldn't even stand on stage to play a tambourine. So that was that."