Stevie Nicks Wanted to Be a Witch Every Halloween as a Kid
If you've listened to some of Stevie Nicks' music, you know there's definitely a lot of witchy undertones. When Nicks and her then-boyfriend Lindsey Buckingham joined Fleetwood Mac, she was labeled a witch. She would parade on stage in her black dresses and shawls, singing about a Welsh witch named Rhiannon.
From then on, Nicks' whole vibe seemed to be described as "witchy," even though she's never practiced witchcraft. People can't seem to believe that Nicks isn't a witch. It only makes sense, especially since Nicks liked dressing up as a witch every Halloween as a child.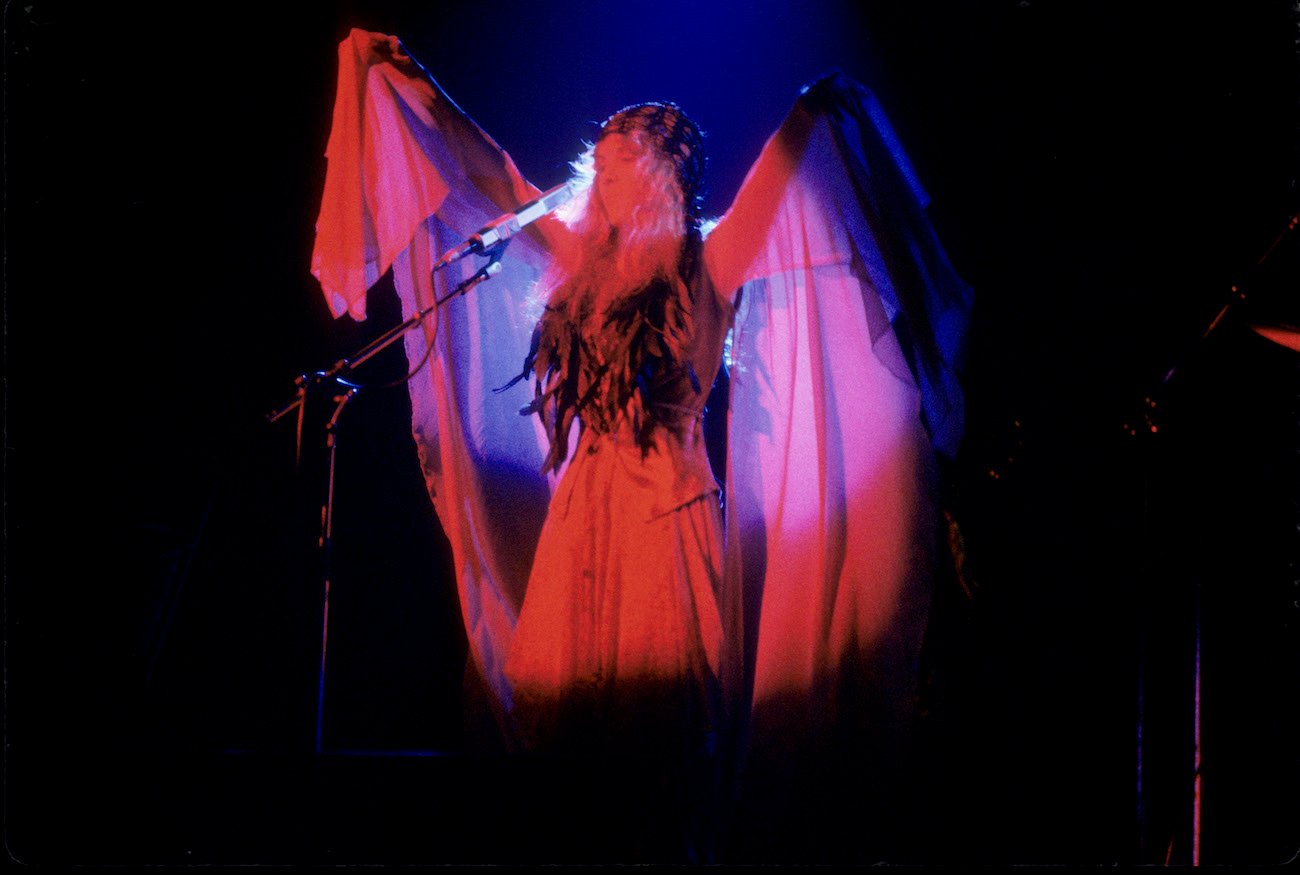 Stevie Nicks liked dressing up as a witch for Halloween
According to Stephen Davis' Gold Dust Woman: The Biography of Stevie Nicks, Nicks loved dressing up as a witch for Halloween as a kid. In fact, she was adamant about it.
"Holidays were a big deal in the Nicks household, and Stevie's mother particularly liked Halloween. But Barbara could never understand why Stevie always wanted to go out trick-or-treating as a witch," Davis wrote.
"I always had a great love for Halloween," Nicks recalled, "and for being a witchy character from when I was six years old. My mom and I argued about it every single year, and she was very tired of making witch costumes."
When Nicks got to the fourth grade, her mother made her a yellow Martha Washington costume. But Nicks wouldn't budge on her witch obsession. Nicks dyed it black, and Barbara gave up trying, just like she gave up trying to get her daughter to go into acting.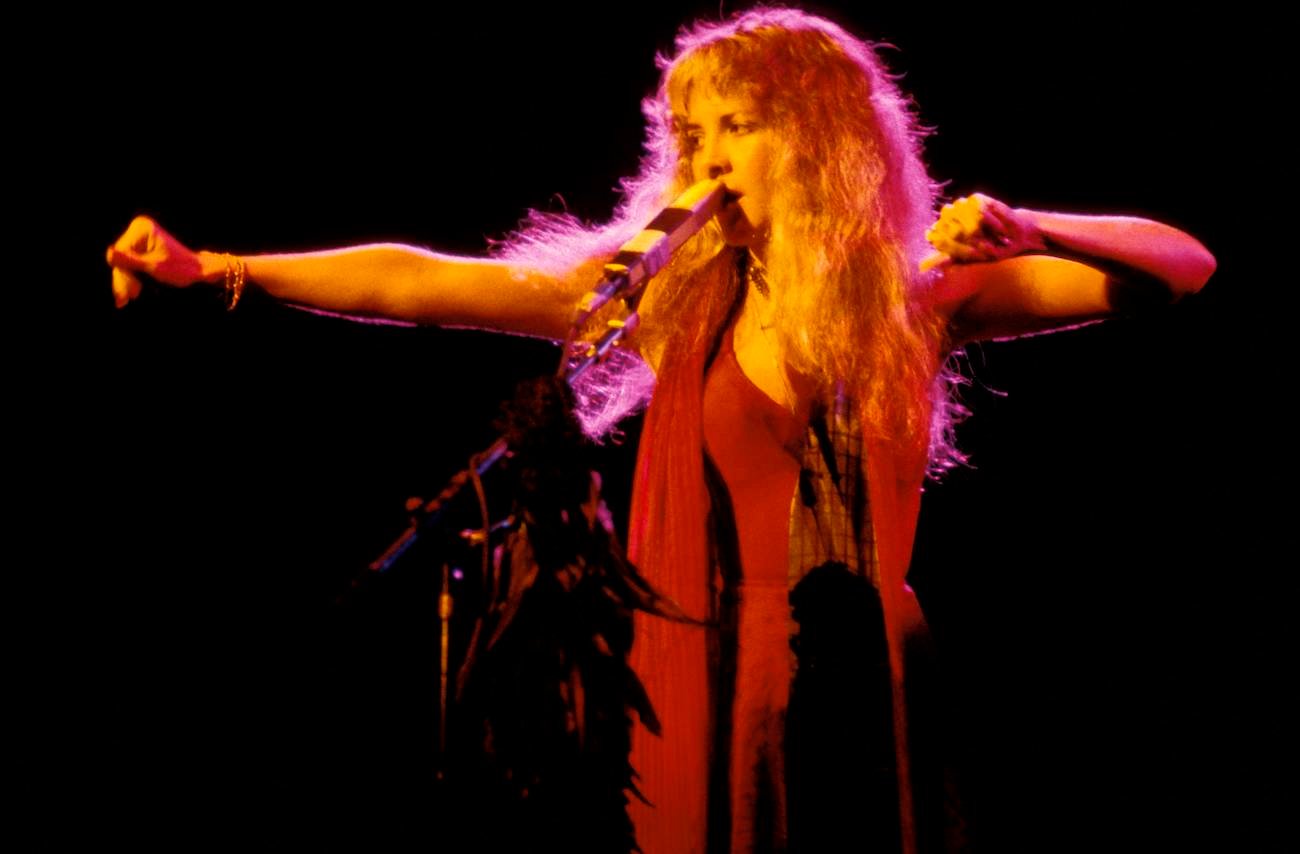 Fans thought Nicks practiced witchcraft
With Nicks' interesting style and her witchy lyrics, can you blame people for thinking she's a practicing witch? Yet the fact remains that Nicks never has and will never be a practicing witch.
Nicks only wrote one of her most witchy-themed songs, "Rhiannon," after reading about a medieval Welsh witch of the same name. Nicks would introduce the song by saying, "This is a song about a witch." However, according to Yahoo! News, Nicks later clarified that Rhiannon was actually a powerful goddess, not a witch.
Nicks would wear black lace dresses and twirl her shawls on stage. But the only reason Nicks wore black was to look thinner. She told the LA Times in 2013, "In the beginning of my career, the whole idea that some wacky, creepy people were writing, 'You're a witch, you're a witch!' was so arresting. And there I am like, 'No, I'm not! I just wear black because it makes me look thinner you idiots.'"
So she started changing her style, which she'd worked hard on since those days of wearing witch costumes and opted for lighter shades. But it didn't work.
Nicks doesn't practice witchcraft but still agreed to do a cameo on 'American Horror Story: Coven'
In 1983, Nicks told ET (per Yahoo! News), "I do not believe in witchcraft as a natural philosophy at all. I just think it's fun. And I love black clothes and I love moons and stars and Merlin hats and Mickey Mouse. But no, I do not believe in that side of it at all." Bottom line: Nicks loves witchy things, not actual witchcraft.
Speaking about the people who still believed the rumors, Nicks added, "I don't like it all and I wish people would stop thinking about that, because I spent thousands of dollars on beautiful black clothes and had to stop wearing them for a long time, because a lot of people scared me."
Despite her fear of being called a witch, Nicks stunned fans when she agreed to appear as a version of herself that practices witchcraft under the name "The White Witch" in Ryan Murphy's American Horror Story: Coven. Nicks was a hero to Lily Rabe's character, Misty Day, a mysterious witch who lives alone in the swamps and sings Stevie Nicks songs all day.
But Misty Day is one of the reasons why Nicks signed on to do the cameo. She liked the idea of an outsider, a misfit, loving her music, even if she was a witch because Nicks didn't fit in either.