Stevie Nicks on Why Men Don't Ask Her on a Date
Stevie Nicks, one of the members of Fleetwood Mac, dishes on her dating life. Here's why she thinks men don't ask her out.
Stevie Nicks is known for her high-profile romantic relationships almost as much as her music. The two-time Rock & Roll Hall of Famer spoke about her dating life. Here's why the Fleetwood Mac singer thinks some men are afraid to ask her out on a date.
Stevie Nicks' relationships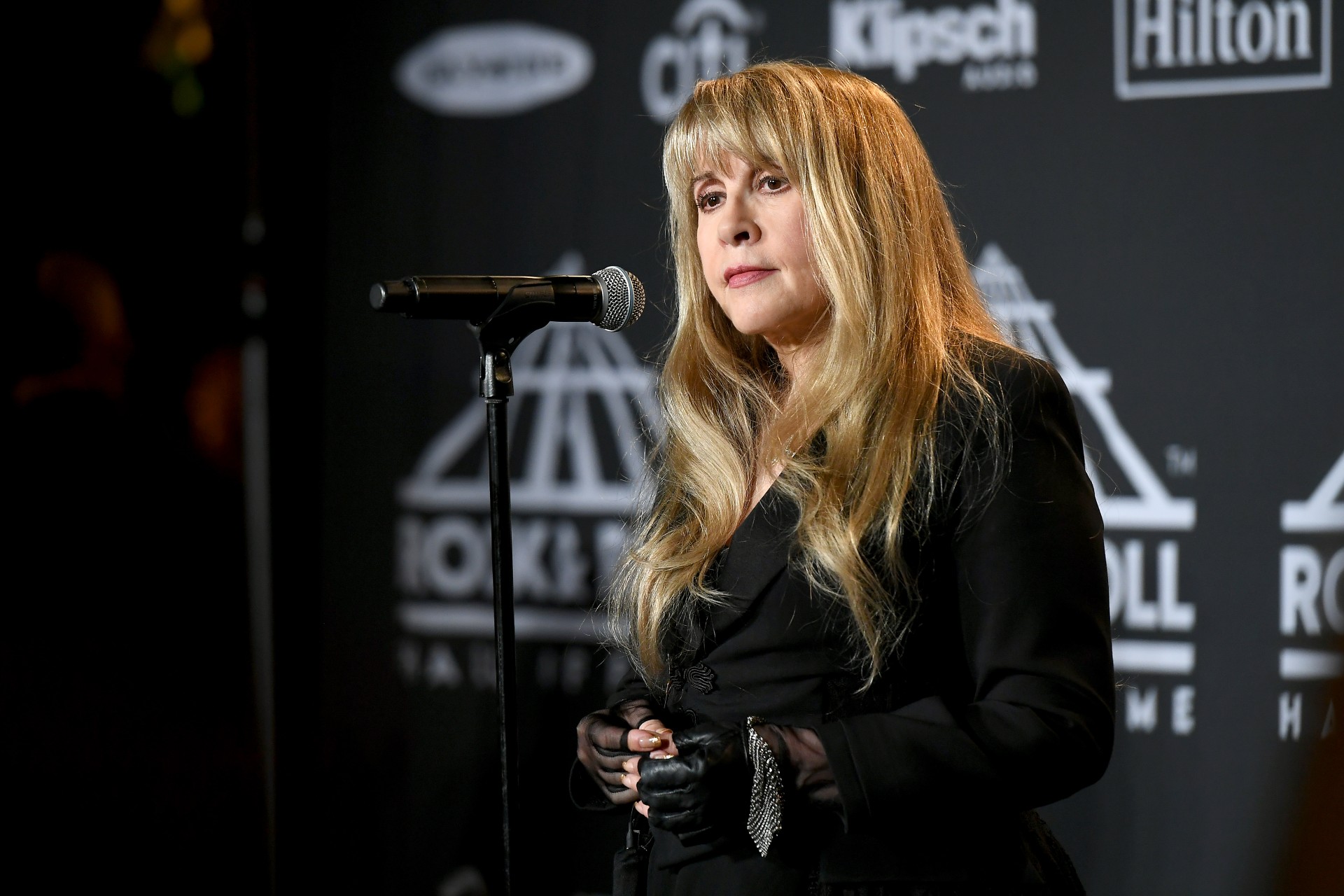 Nicks has been linked to men in the entertainment industry. Her relationship with ex-boyfriend Lindsey Buckingham receives the most attention. The former couple is known for writing emotional songs about each other after their relationship ended. One song that resulted from their relationship troubles was "Go Your Own Way." Nicks also reportedly had a relationship with Mick Fleetwood.
Another entertainer Nicks dated was The Eagles' Don Henley. Their relationship resulted in a pregnancy, but Nicks chose to have an abortion in 1979. She told The Guardian she didn't think Fleetwood Mac would have existed if she didn't have an abortion. She says her tour schedule and heavy drug use conflicted with the lifestyle necessary to raise a healthy baby.  
"If I had not had that abortion, I'm pretty sure there would have been no Fleetwood Mac," says Nicks. "There's just no way that I could have had a child then, working as hard as we worked constantly. And there were a lot of drugs; I was doing a lot of drugs. I would have had to walk away."
Why Stevie Nicks thinks men don't ask her on a date
Nicks thinks men don't ask her on a date because they're intimidated. During an interview with Rolling Stone, the interviewer said men must feel like they're "asking out Cinderella," so they don't bother. Nicks agrees that men don't seem to have the courage.
"I would think it would be very intimidating for people," says Nicks. "That's probably why most people don't, you know, because they're scared."
However, Nicks hasn't lost hope. She says she knows that if there is someone meant for her, a relationship will happen. "I figure if there's a soul mate for me out there somewhere, I'll find him," she says. "He'll find me."
Stevie Nicks wants to date a person who can see her as more than a rock star
Nicks says few men can get past what she does for a living. She wants to be in a relationship with someone who sees her as a person first. During a 2002 interview with InStyle, she says men have a tendency to get a "glowy look" and forget she's more than an entertainer.
"You know, that black limousine drives up and I get in and I go away," says Nicks. "There are very few men who don't get that glowy look, who can rise above the rock star thing and go, 'I'm not going to look at her as Stevie Nicks, but instead as a nice woman. I still believe in love. You never know when it is going to walk through your door."
RELATED: Stevie Nicks and Lindsey Buckingham: How the Fleetwood Mac Stars Met
Follow Sheiresa Ngo on Twitter.