Stevie Nicks Will Think About This 1 Thing on Her Deathbed
Stevie Nicks has led an interesting life. She's one of the lead members of Fleetwood Mac, she was inducted into the Rock & Roll Hall of Fame twice, and she has countless adoring fans. However, there's one thing the singer will always remember, even until the day she dies.
Stevie Nicks had an abortion in the late '70s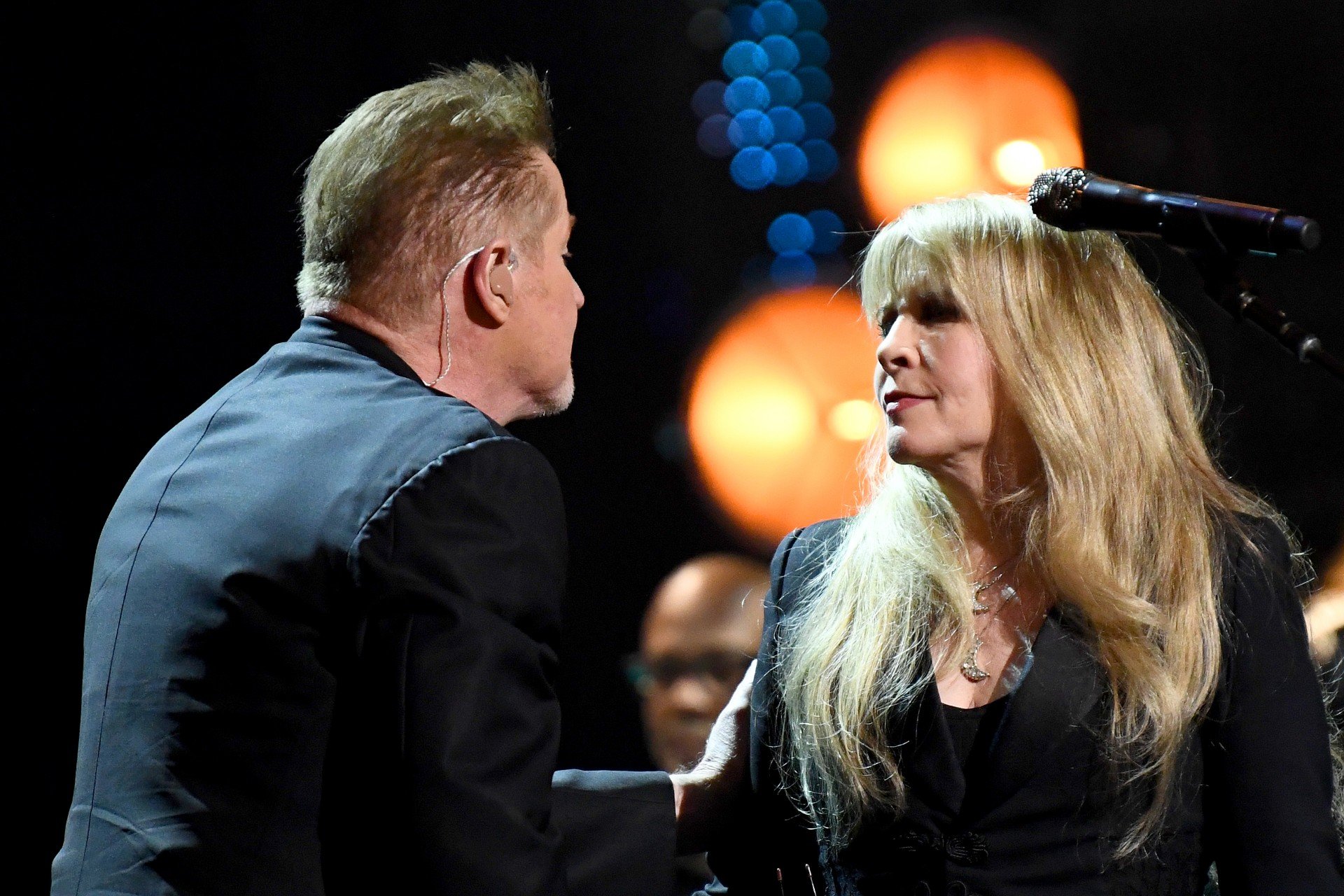 Nicks was once pregnant, but she chose to have an abortion in 1979 while she was dating The Eagles' Don Henley. At the time, Nicks and Fleetwood Mac were at the height of their success. Nicks tells The Guardian that her tour schedule and heavy drug use wouldn't have been good conditions for a baby. She tells The Guardian that Fleetwood Mac wouldn't have existed if she decided to have a child.
"If I had not had that abortion, I'm pretty sure there would have been no Fleetwood Mac," says Nicks. "There's just no way that I could have had a child then, working as hard as we worked constantly. And there were a lot of drugs; I was doing a lot of drugs. I would have had to walk away."
Nicks believed it was her mission to make music that would heal the world. For her, this was more important. "I knew that the music we were going to bring to the world was going to heal so many people's hearts and make people so happy," says Nicks. "And I thought: you know what? That's really important. There's not another band in the world that has two lead women singers, two lead women writers. That was my world's mission."
Stevie Nicks and Don Henley
When Nicks first told Henley she was pregnant, he treated her well, according to Stephen Davis in the book Gold Dust Woman. Henley reportedly showered Nicks with gifts, special phone calls, and private planes. Davis says Nicks was fond of a red Lear jet that was sent to take her wherever she needed to go.
As time passed, the attention waned. Henley seemed to be "less than thrilled about this idea" of having a baby, writes Davis. He reportedly put more distance between himself and Nicks. Davis says Nicks decided to have the abortion partly because of the way Henley responded.
The Eagles went on tour and Fleetwood Mac continued traveling, so Henley and Nicks didn't see much of each other after the procedure. Nicks later told Billboard that if she and Henley had gotten married and had a girl, she would have named their baby Sara.
What Stevie Nicks will think about on her deathbed
Nicks says she will always think about how well Henley treated after when she first told him she was pregnant. She "never forgot those Lear jets," says Davis. According to Us Magazine (via rockalittle.com), she will even think about this time in her life while she's on her deathbed.
"Somebody sent a tiny little four-seater Lear jet once to pick me up–I was on the road and he was on the road," says Nicks. "It picked me up after my show, flew me into Atlanta. I stayed there for that day and his show, and then right after the show, that little cranberry red Lear jet sat on the ground and waited for me… It was wonderful. It was one of the most romantic things that ever happened to me in my whole life. I mean, that's something that when I'm on my death bed, the few things that pass before you, that will pass before me."
Follow Sheiresa Ngo on Twitter.