Stevie Nicks Wrote This Song After Doctors Told Her She'd Die if She Snorted Cocaine 1 More Time
Many things inspire Stevie Nicks' music. Other artists' songs inspired her, as have love and death. Nicks' own experiences have inspired her as well. However, not all of those experiences are good. A silent film star who tragically died inspired Nicks to write a song. But if you read between the lines, you'll notice Nicks isn't just singing about the film star; she's singing about herself and what could have been.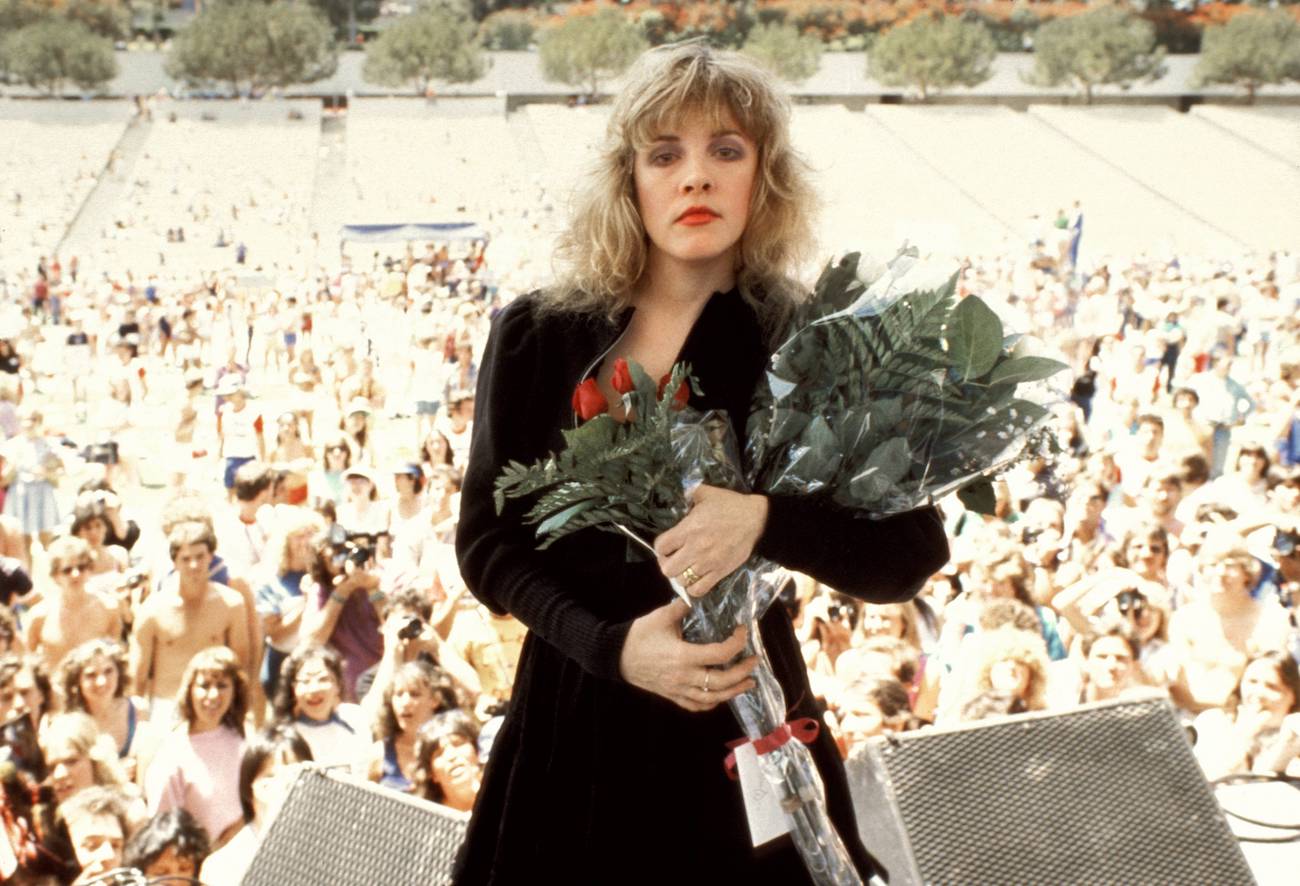 Stevie Nicks related with the silent film star Mabel Normand
In 2014, Nicks released the album 24 Karat Gold: Songs from the Vault, featuring songs written between 1969 and 1987. One song called "Mabel Normand" talks about the silent film star of the same name, who died from tuberculosis following years of cocaine abuse in 1930.
In a video commentary, which debuted on HuffPost Entertainment, Nicks explained that a documentary about the star compelled her to write the song. "She was really walking on the edge for a lot of her life," Nicks said. "And I was walking on the edge, too." Nicks wrote the song in 1985, "a dangerous year in my life."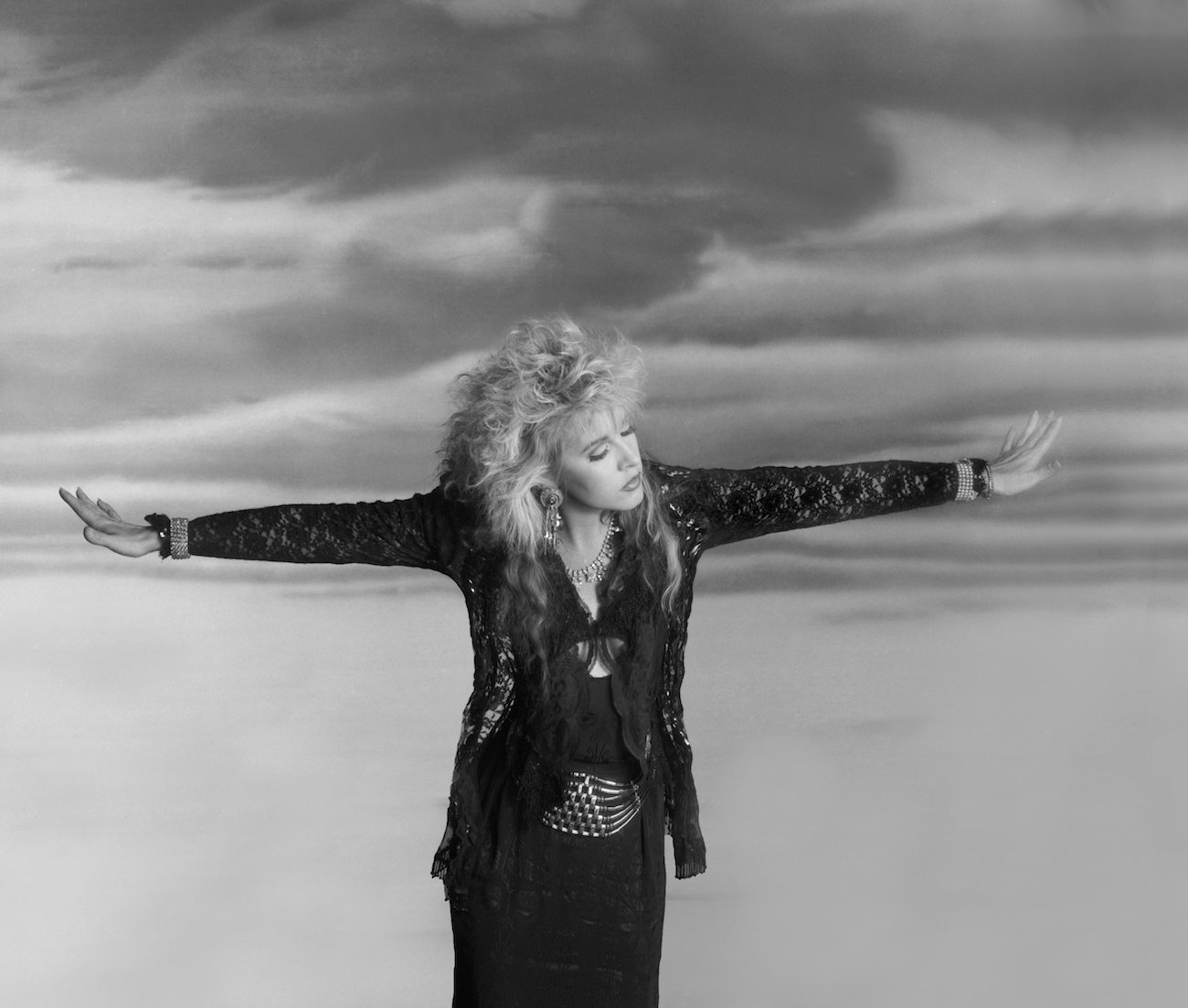 Doctors told Nicks she'd end up like Normand if she didn't stop snorting cocaine
After watching the documentary, doctors told Nicks that she had a hole in her nose from excessive cocaine use. They told her if she snorted cocaine one more time, she'd die of a brain hemorrhage. It was a scary thing to be told after learning about Normand.
"The documentary really scared me, because I saw this beautiful girl go downhill so fast," Nicks told Billboard. "Sometimes you can't see it in yourself, but you sure as heck can see it in someone else. I'm basically a happy person. I was a happy person back then. I just got addicted to coke, and that was a very bad drug for me. It was obviously a very bad drug for Mabel too."
Nicks has said that everyone in Fleetwood Mac did drugs, as did many other rock stars, but she was the worst in the band. What made Nicks go to the doctors was her frequent blackouts.
Nicks wrote 'Mabel Normand' and then checked into Betty Ford
Seeing the "connection" between herself and Normand, Nicks wrote the song and checked herself into rehab at the Betty Ford Clinic, something Normand wasn't fortunate enough to do.
"Mabel Normand" is Nick's favorite song on 24 Karat Gold. After trying for years to get the song made, Nicks finally did, and it's special to her. "It was really important to me to get this song out," Nicks said during the video commentary for HuffPost Entertainment. "It's really about what drugs can do to you." Seeing the documentary about Normand and writing the song were the first steps Nicks took to saving herself. "I, unlike Mabel, managed to get a hold of it."
Nicks says that every song on 24 Karat Gold "is a lifetime." Each of them has a soul, a purpose, and is a love story. They "represent my life behind the scenes, the secrets, the broken hearts, the broken-hearted and the survivors." But "Mable Normand" won't just remind Nicks about its namesake. Beneath the lyrics, it'll remind her that she survived.
How to get help: In the U.S., contact the Substance Abuse and Mental Health Services Administration helpline at 1-800-662-4357.