Stevie Nicks Wrote a Song for Dolly Parton: 'It Would Be Perfect for Her'
Stevie Nicks had high hopes for a song she wrote before joining Fleetwood Mac. She sent it to Dolly Parton, but it didn't make it very far.
In 1981, Stevie Nicks surprised many close to her with the success of the songs on her debut solo album, Bella Donna. The album was her first break from Fleetwood Mac and featured songs she'd written before and during her time with the band. One song reflected on the highs and lows of fame long before Nicks herself was famous. It's possible that for this reason, she intended for another performer, Dolly Parton, to take the song.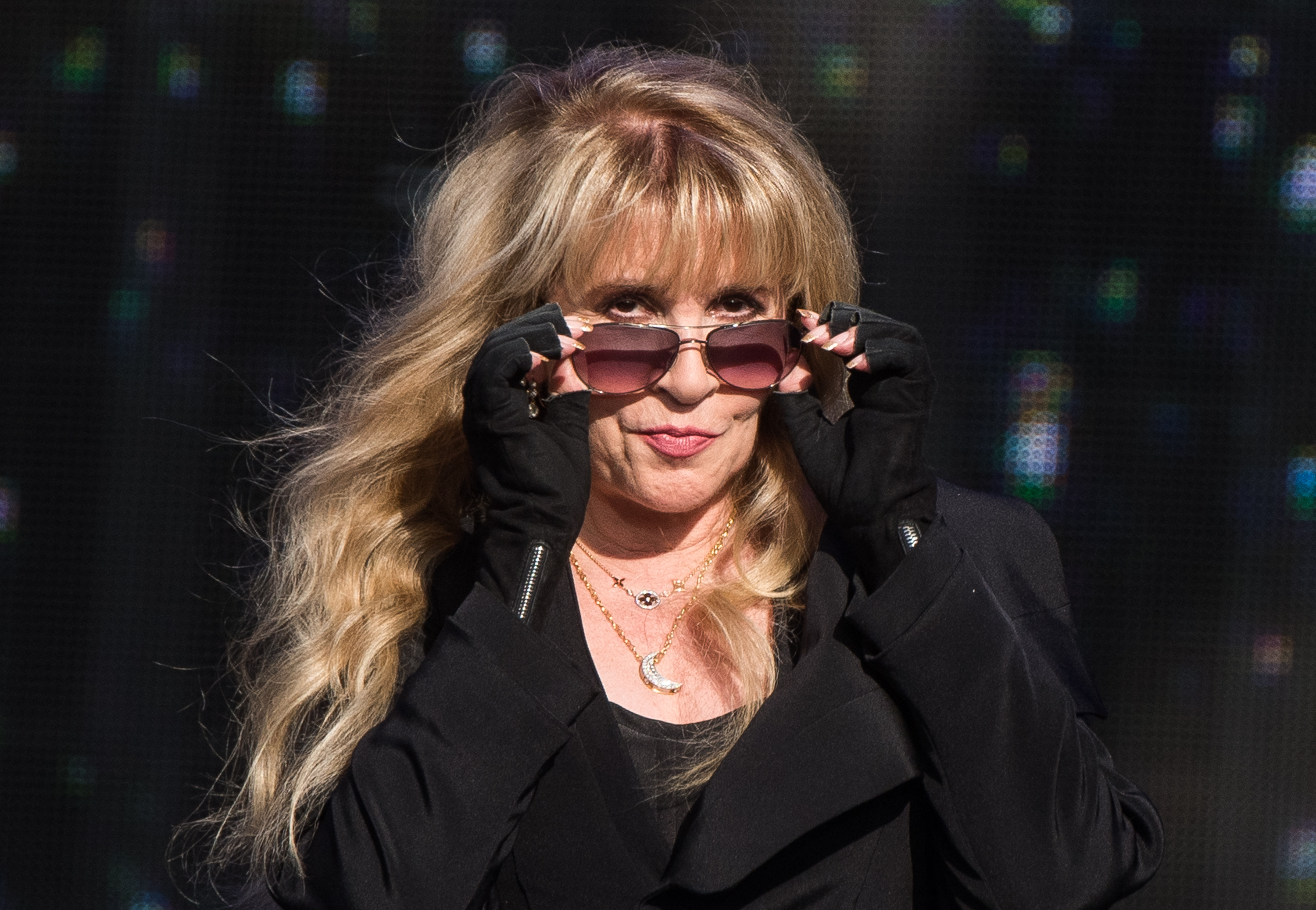 Stevie Nicks said her perspective on life changed after her father had a health scare
Before Nicks joined Fleetwood Mac, she received a surprise phone call saying that her father required open-heart surgery. She flew to Minnesota to see him.
"In the six or seven hours it took us to get there, I thought about my dad and the possibility that he might not live through that operation," she told Rolling Stone. "I can't tell you how I felt."
When she saw him for the first time, her ordinarily stoic father admitted that he was in a good deal of pain.
"From that day onward, I was never, ever the same," she said, adding, "Nothing else mattered; Lindsey didn't matter, music didn't matter, songs didn't matter, nothing mattered more. I said, 'Dear God, I would give everything up if you would just let me keep him for a little while.'"
Stevie Nicks wrote a song from her debut solo album for Dolly Parton
It was in this mindset that Nicks wrote "After the Glitter Fades," a melancholy look at stardom. The song sat unused until 1981 when she released Bella Donna. Had she gotten her way, however, the song would have been released earlier by Parton.
"I wanted [Dolly Parton] to do 'After the Glitter Fades' 'cause I really thought it would be perfect for her," she said, per Far Out Magazine. "And it got sent to her and I don't think Dolly ever really got it. I think if she'd ever got the song, she would have wanted to do it."
Nicks discovered an appreciation for Parton before she joined Fleetwood Mac. Musician Waddy Wachtel introduced her to Parton's music.
"I gave Stevie a Dolly Parton album and I said, 'You've got to learn this girl's work. You gotta get a load of this chick!'" Wachtel said in the book Gold Dust Woman: The Biography of Stevie Nicks by Stephen Davis. "And she couldn't believe it. So we started to play around town, doing Dolly Parton tunes, some other country songs, a couple of [their] originals, and Lindsey and I would play guitar great together. We had another friend, Jorge Calderon, who played bass with us. It was the four of us, just knocking around town like that."
She tries to help other women artists
In the years after she became famous, Nicks used her considerable power in the music industry to help other women. The Chicks' Natalie Maines once described Nicks as the "rock and roll mama" because of the way she treats those around her. She has many godchildren but has also become a de facto godparent to other musicians. One night, she took care of a drunk and upset Vanessa Carlton, telling her, "That's what mommies do for their babies."
"Stevie is strong-willed," Heartbreakers guitarist Mike Campbell told Rolling Stone, "and at the same time, she's vulnerable and fragile. And that's a really great combination. She became this icon for girls – and probably most guys in the Seventies wished they had a girlfriend like Stevie Nicks."