Still Woozy's First Full-Length Album Is On the Way
Still Woozy might have started making music in 2017 but has managed to dazzle his audience with a steady release of hit singles over the years. The star's psychedelic hits tend to create and showcase the singer's emotional depth that most people crave. In 2019, Still Woozy landed a gig playing at Coachella's lineup without an album under his belt. Woozy has been releasing EPs from his garage, but from his recent release, it seems fans can expect to hear his full album very soon.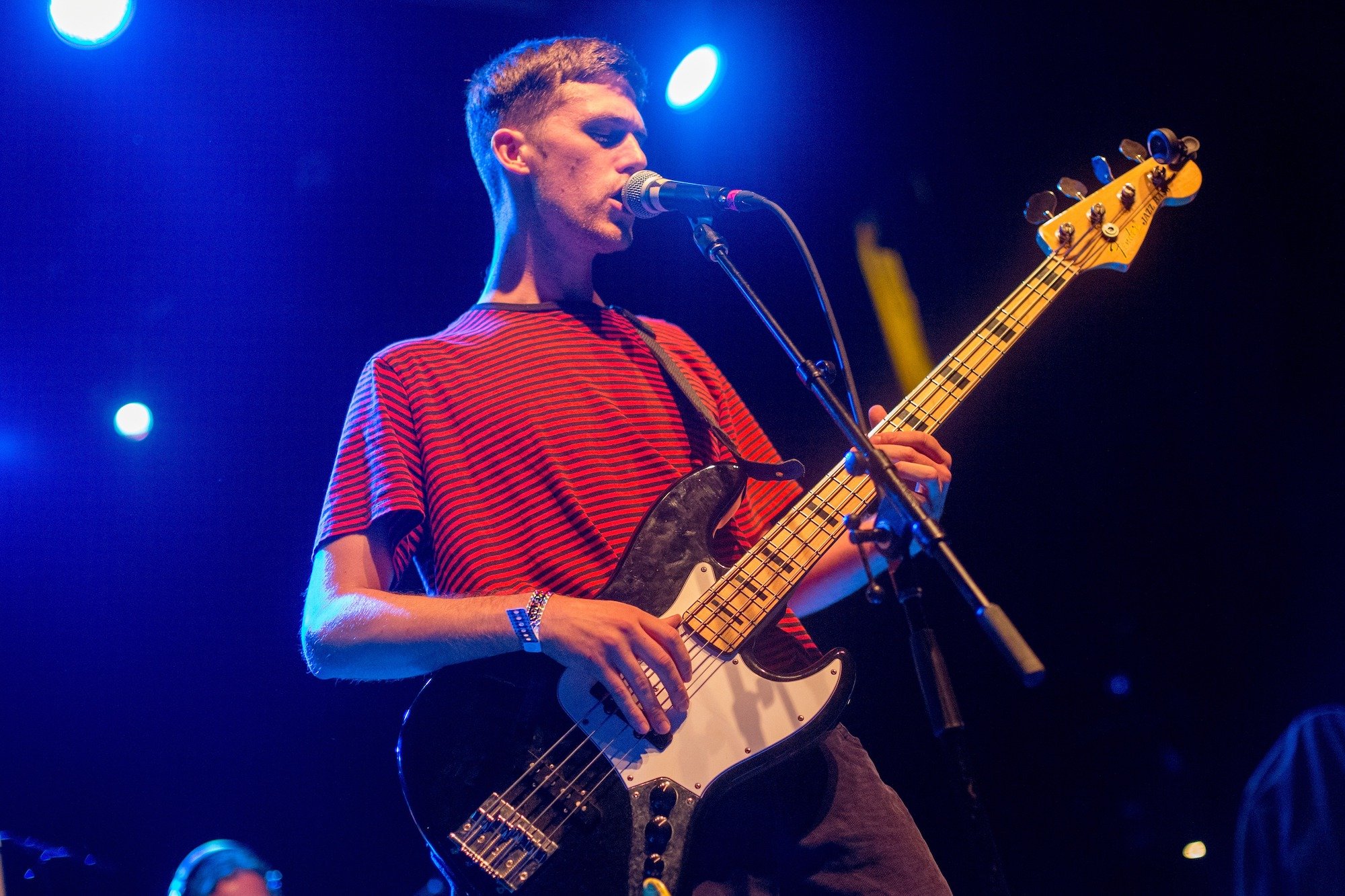 What is Still Woozy's real name?
Still Woozy is the creation of Sven Gamsky, who was born on June 23, 1992, in California. He is the youngest of three boys born to Berit and Dr. Tom Gamsky. In middle school, Gamsky began playing guitar. He and his three brothers were all members of the Eagle Scout. Gamsky attended Campolindo High School, where he graduated in 2010.
While still in high school, he played bass and guitar in a band called Shoot For Roots. The star had formed a band with his classmates, Jack Morris and Cole Leksan. When the band members were in senior years, they participated in a Battle of the Bands competition and won. Shoot For Roots had initially tied with another band called IceBox Business from Miramonte High School. However, Shoot For Roots fans cheered louder, recording 116 decibels, and Gamsky's band won.
After graduating from high school, Gamsky started teaching guitar and playing with an alternative rock/math rock band called Feed Me Jack at various festivals and jazz clubs. In 2015 he attended the University of California and majored in music with a classical guitar emphasis. He also minored in electric music.
Still Woozy got his name from his spaced-out nature
Gamsky stayed with Feed Me Jack from 2011 until 2016. Together the band released four albums before calling it quits on reasonable terms to allow its members to pursue their music careers. In 2017 Gamsky released the song 'Cooks' under his stage name Still Woozy. The singer said that he chose his stage name because of his spaced-out nature. Gamsky said that he likes releasing music as soon as possible, admitting that sometimes he releases a song the same day he finishes making it.
NME describes the singer's music as "psychedelic bedroom pop and genre-bending by IQ." Gamsky does everything himself, including writing, arranging, playing, and recording his music, and he does all this in his garage. Talking to VMP, Woozy said that he uploaded "Cooks" to DistroKid and "emailed YouTube channels" so that his songs could gain some traction.
Today, Woozy has over 5 million monthly listeners on Spotify. His most-listened-to songs on the streaming platform are "Goodie Bag" and "Habit" which both have 175 million and 105 million listeners, respectively. Still Woozy is signed under an exclusive license to Interscope Records.
Woozy's first full-length album is on its way
There's a lo-fi indie pop boom happening, and Woozy is heading the pack. Throughout the years that the singer has been active in the music industry, he has only released about a dozen singles which have all been successes.
The Portland-based songwriter recently came out with a new single called 'Rocky.' According to This Song Is Sick, 'Rocky' is the first single from Woozy's album debut. The songwriter hasn't provided his new project with a name, but it seems he has started the debut album on the right foot with the dropped single 'Rocky.' A representative for Still Woozy did not return our request for comment. Woozy's new single is available to stream on Spotify.